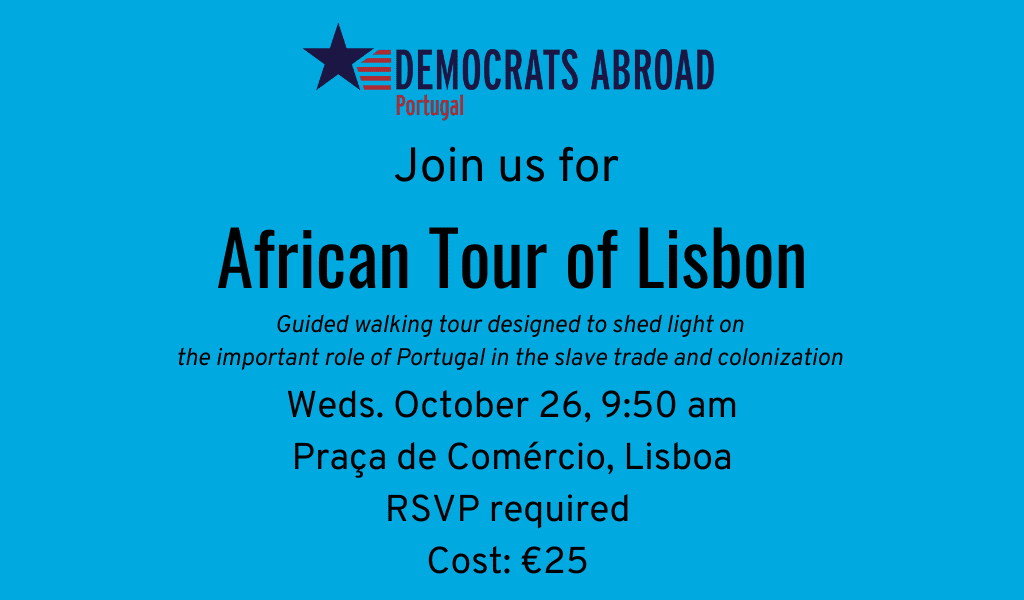 On October 26, Democrats Abroad Portugal will be gathering for an African Lisbon tour, designed to shed light on the important role of Portugal in the slave trade and colonization.
DA member Karen Beverly has organized this event with the African Lisbon Tour, covering the history of Portugal from the 15th Century, the beginning of the Transatlantic Slave Trade, to its abolition in the 20th Century. This tour provides a different perspective from other Lisbon historical tours and provides the opportunity to be challenged and discover new perspectives and history. Members and non-members are welcome.
Please RSVP below. The cost is €25 per person, payable during or after the tour. Please wear comfortable shoes for walking. We will meet in front of the statue in Praça do Comércio at 9:50 am.
WHEN
October 26, 2022 at 9:50am - 9:50am Lisbon Time
CONTACT
DA Portugal Team ·
Who's RSVPing
Do you like this post?