Tuesday, August 15
Madrid, Spain
Verbena de la Paloma Evening Promenade
RSVP
La Verbena de la Paloma
As the temperature rises in Madrid, the Spanish capital looks forward to celebrating three of its key traditional festivals, or verbenas, which take place among its very oldest neighborhoods.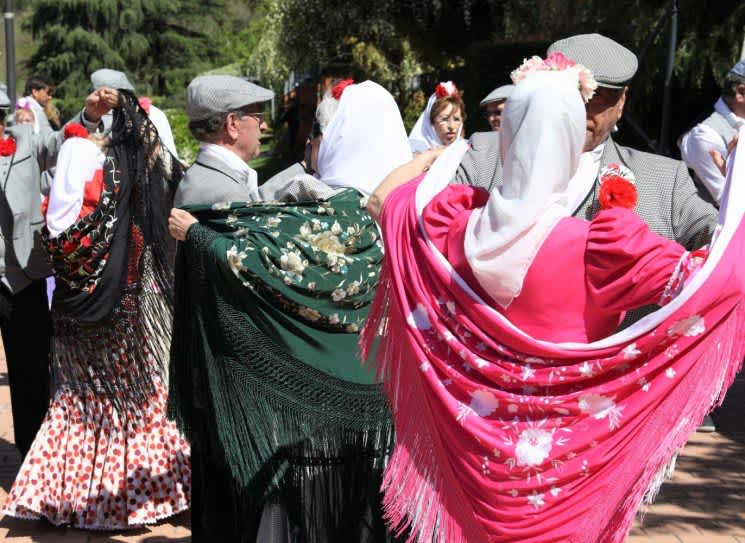 'Verbena' literally means 'open-air dance' or 'street party' – Madrid's verbenas are the city's traditional festivals, three of which are held in August.
The festivals really show off Madrid's small-town spirit; it might be a capital city, but in August visitors can really see the neighborly and close-knit bond of its locals and the cozy feel of its oldest neighborhoods.
La Paloma is the biggest summer verbena.
It takes place between August 12 and 15 in the neighborhood of La Latina.
This fiesta is mainly celebrated on Plaza de la Paja, Calle Toledo, Plaza de las Vistillas, and the streets around the parish church of La Virgen de la Paloma, especially after sunset, the crowds come out to enjoy themselves, have a drink at the bars set up outdoors, and see the streets decorated with lights and garlands.
Please join us on August 15th at 7:00 p.m. (last day) at Plaza de la Paja to take a stroll around Madrid oldest neighborhoods.
WHEN
Tuesday, August 15, 2023 at 07:00 PM Madrid Time
WHERE
Verbena de la Paloma Evening Promenade
Plaza de la Paja
Plaza de la Paja
Madrid, Spain 28005
Spain
Google map and directions
CONTACT
Lucia Perez
[email protected]
4 RSVPs