Saturday, July 15 through July 16, 2023
Berlin, Germany
LGBTQ Stadtfest - Volunteer Opportunity
RSVP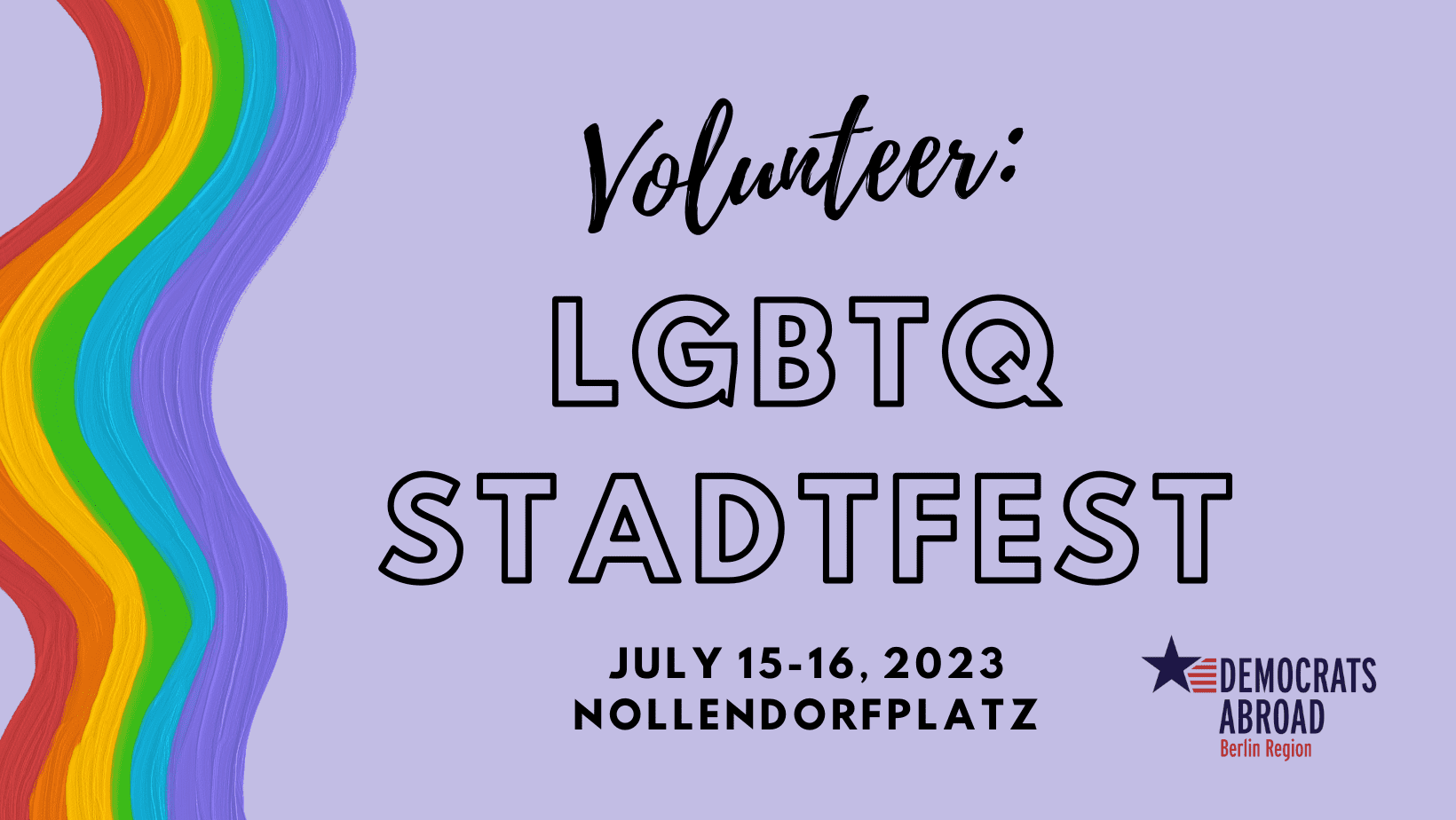 Democrats Abroad will be at LGBTQ Stadtfest and we need volunteers for our table!
When: Saturday, July 15 to Sunday, July 16
Where: Nollendorfplatz, Berlin
Sign up for a shift here: https://volunteersignup.org/B8DF7 
We look forward to meeting Americans, introducing Democrats Abroad, and getting folks to register to vote. Join the fun and sign up for a shift today!
WHEN
Saturday, July 15, 2023 at 10:00 AM Berlin Time through July 16, 2023
WHERE
Nollendorf Platz
Berlin, BE
Germany
Google map and directions
CONTACT
Sarah Durante
[email protected]
6 RSVPs