Meet the Primary Candidates - NC Supreme Court
RSVP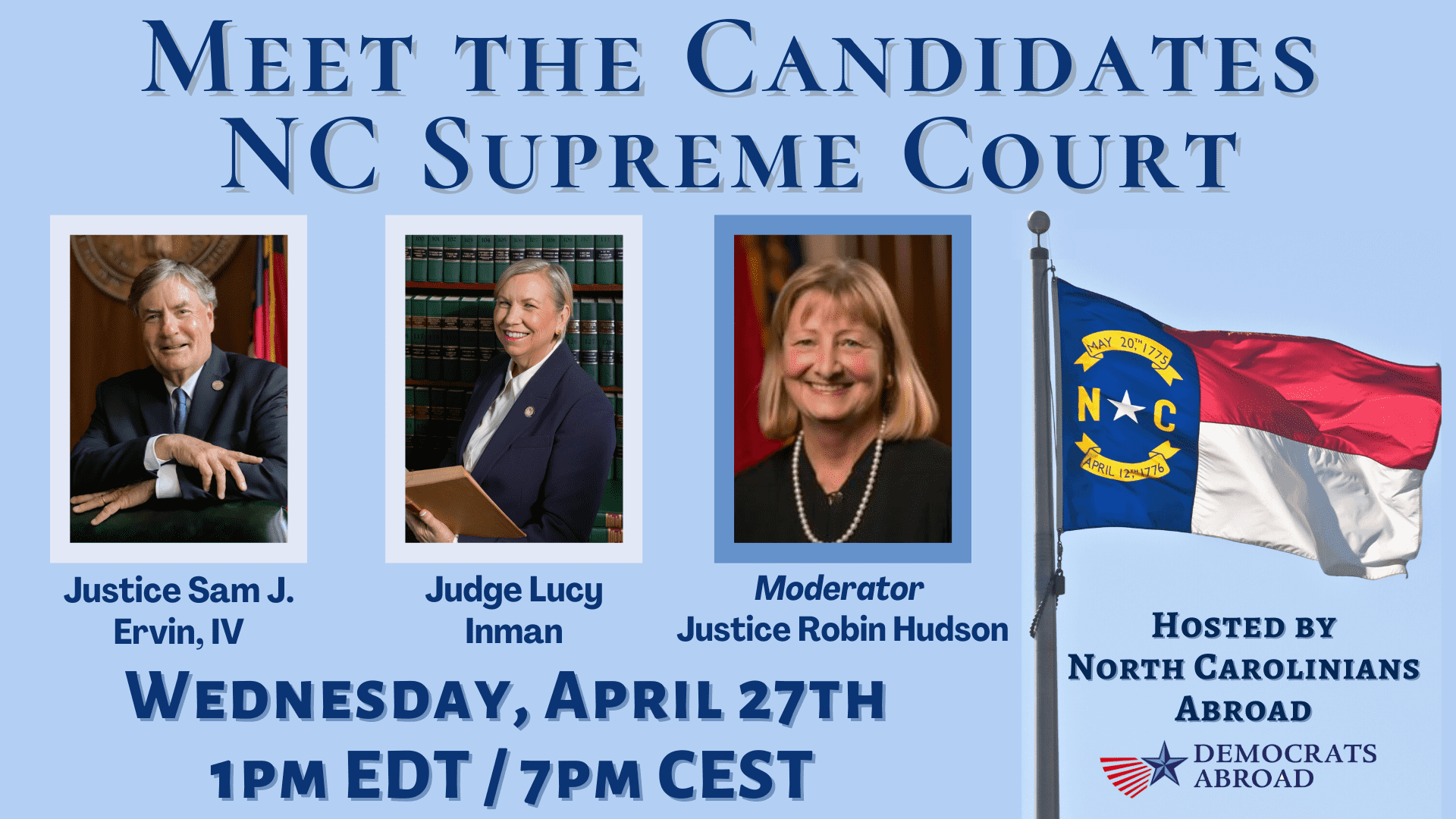 Join North Carolinians Abroad for our Meet the Primary Candidates* panel discussion series to hear from  the candidates for the NC Supreme Court. This event is your chance to hear the Democratic candidates share their backgrounds, key issues and their vision for the state. 
The NC Supreme Court Races are of crucial importance this election cycle. We hope to relay their relevance and impact for a wide range of critical issues including voting rights, redistricting and reproductive justice.
WHEN:
Wednesday, April 27th
1 pm Eastern / 7pm CET / 10am PST
GET SET TO VOTE in 2022!
North Carolina Primary Ballots will be sent out starting April 2nd! Request yours HERE TODAY if you haven't already - it only takes a few minutes to get set to vote for all of the 2022 elections! 
RSVP for the Zoom link. Write to [email protected] if you have any questions.
*Democrats Abroad has not endorsed any candidate(s) and is committed to remaining neutral for the duration of the primary. All candidates for the above races were invited to speak at our events.
WHEN
Wednesday, April 27, 2022 at 01:00 PM
CONTACT
Jennifer von Estorff
[email protected]
57 RSVPs