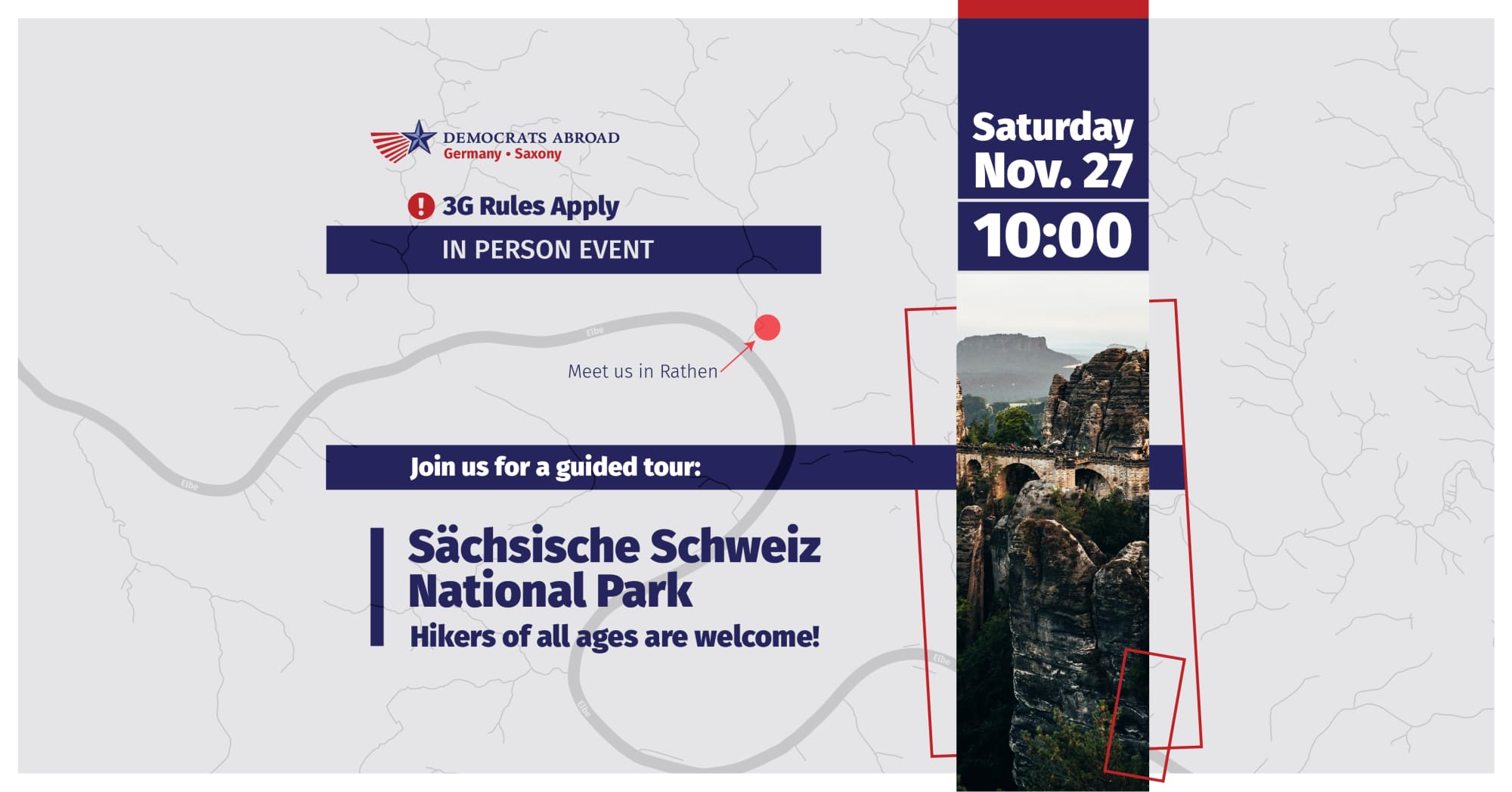 Join us as we opt outside on Saturday, November 27, for a hike through the beautiful Sächsische Schweiz National Park. We will meet in Rathen before heading up to Basteibrücke through the picturesque sandstone mountains. After some time exploring the history and geography around Basteibrücke, we will continue through the forest to Stadt Wehlen before looping back to Rathen along the Elbe. As we hike, one of our Dresden-based members will be passing along tidbits about the history, archaeology, art history, and geology of the area!
In total the hike will cover approximately 9 km with a steep incline [stairs] to start off the journey. We will meet at the Rathen railroad stop at 10:00 on Saturday, November 27, and then together take the ferry across the Elbe. Besides your travel to and from Rathen, you will need €2 for the ferry, a packed lunch or lunch money, and of course water! We are suggesting a donation of €10 to help support the ongoing work of DA Germany. Hikers of all ages are welcome! 
Please feel free to reach out if you have any questions.
3G rules apply.
RSVP to let us know you'll be there! 
WHEN
November 27, 2021 at 10:00am - 2pm Berlin Time
CONTACT
Kaitlyn Kennedy ·
Who's RSVPing