Monday, September 18
Ajijic, Mexico
Texas Floating Barrier and Hispanic Voting
RSVP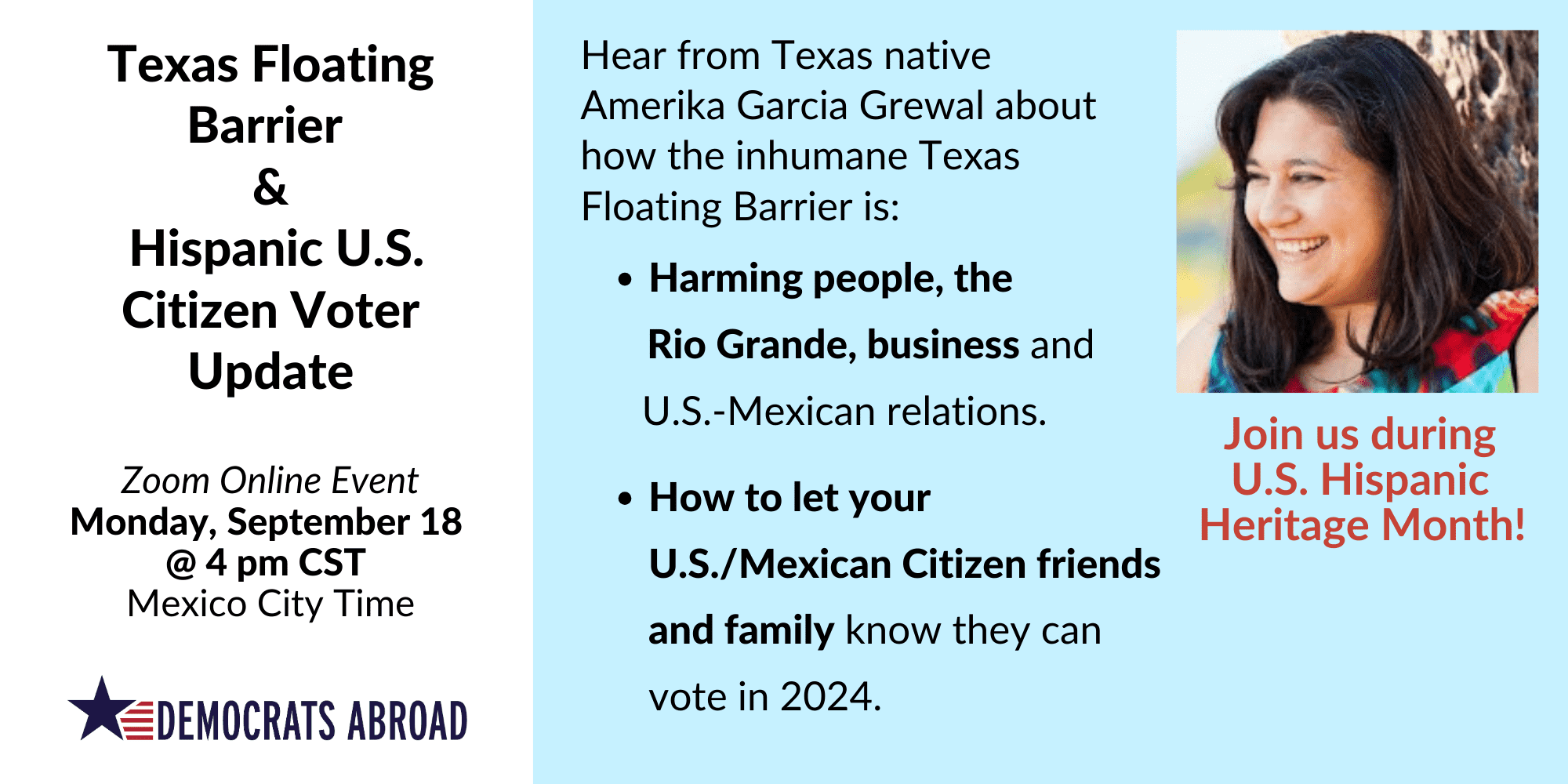 Join us Monday, September 18 at this Zoom only event—for a very timely discussion of:
Latin American immigration to the U.S.—
specifically the newly installed Texas Floating Barrier that is not only inhumane, it is harming U.S.-Mexican relations and more.
How to rally U.S. / Mexican binational citizens to vote in 2024. 
Find out more. RSVP using the button below. 
We are requesting a $5 usd donation to help fund our many 2024 Get Out The Vote activities. Please donate here now. 
---
About our presenter, Amerika Garcia Grewal
Amerika grew up in border town Eagle Pass—the site of the Texas Floating Barrier. A founding member of DA's Texas Team and more, she is passionate about promoting human rights and civic engagement among Latino voters in Texas and abroad.
WHEN
Monday, September 18, 2023 at 04:00 PM Mexico City Time
WHERE
ZOOM ONLY EVENT--Please IGNORE! address below
16 de septiembre 124
Ajijic, Jalisco 45920
Mexico
Google map and directions
CONTACT
Colleen Beery
[email protected]
32 RSVPs