RSVP now below.
Join us for an energetic discussion as we head into the 2022 Midterms. 
Remember, September is the SMARTEST month to Vote from Mexico.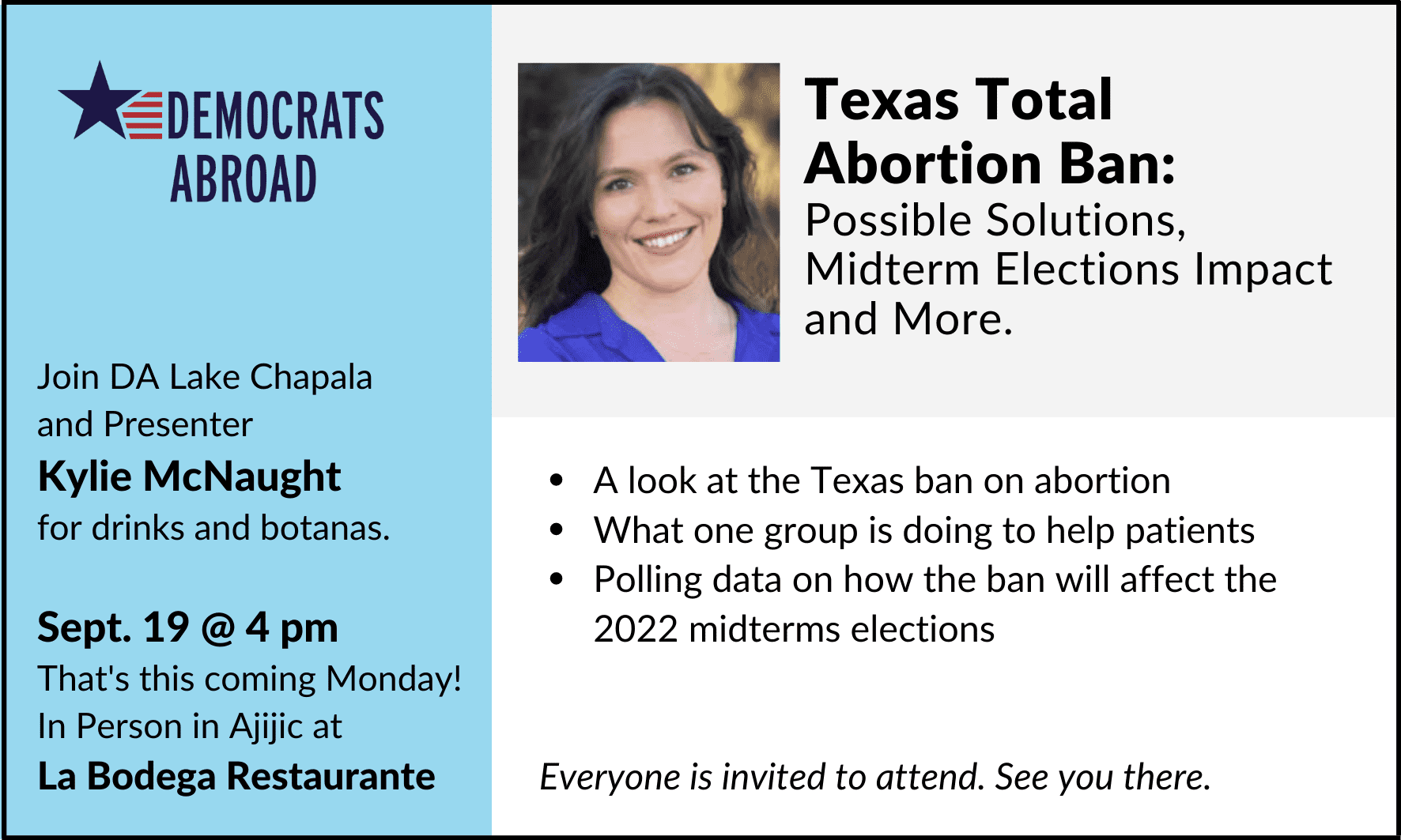 About our presenter:
Kylie McNaught is the Executive Director of the Harris County Democratic Party in Houston Texas. She also served on the Board of Directors of Clinic Access Support Network (CASN), a Houston based organization that provides practical support to patients seeking abortion access. 
WHEN
September 19, 2022 at 4:00pm - 5pm Mexico City Time
CONTACT
Dems Abroad Lake Chapala ·
Who's RSVPing
Do you like this post?