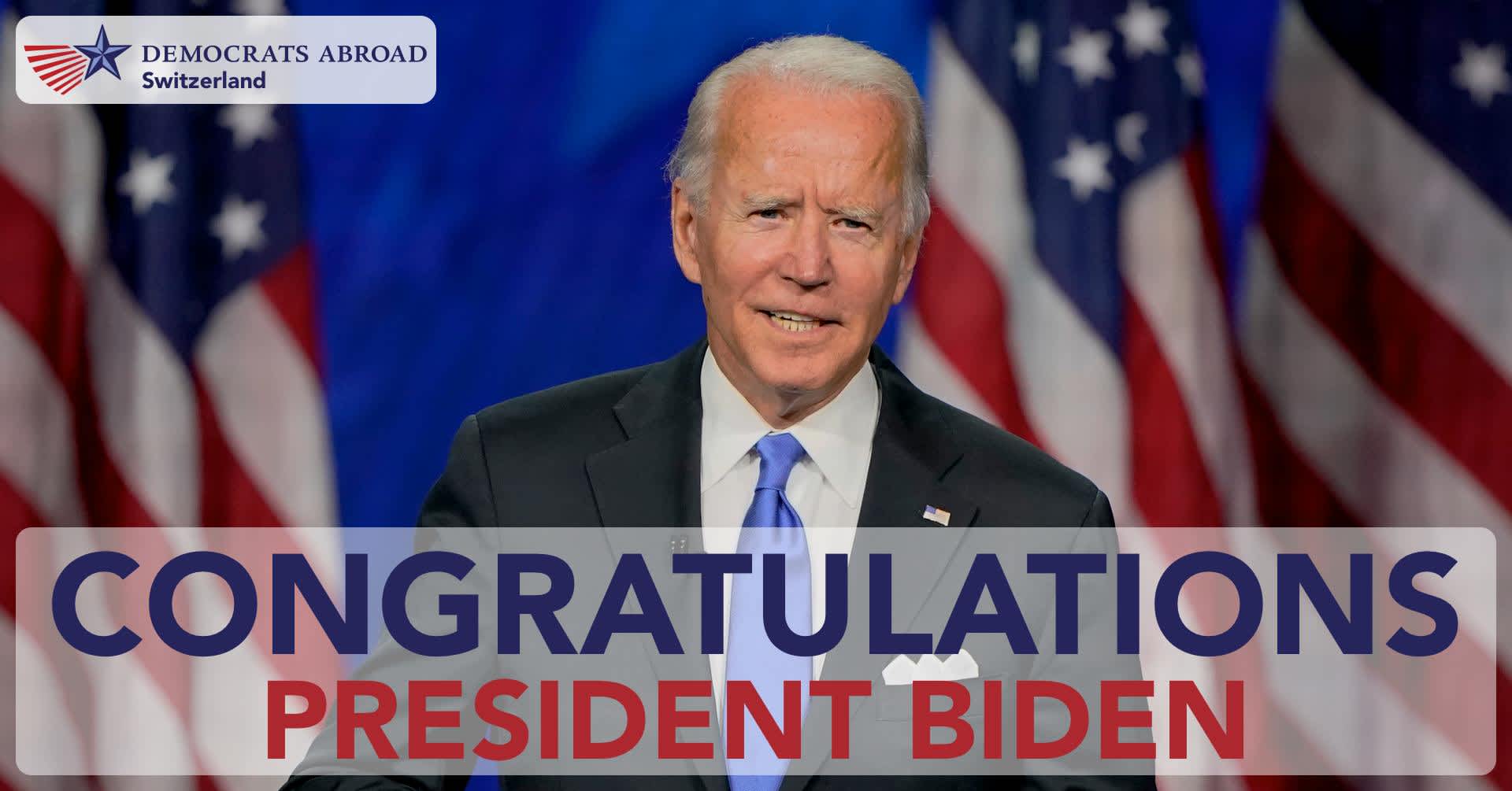 I am honored and humbled by the trust the American people have placed in me and in Vice President-elect Harris.
In the face of unprecedented obstacles, a record number of Americans voted. Proving once again, that democracy beats deep in the heart of America.
With the campaign over, it's time to put the anger and the harsh rhetoric behind us and come together as a nation.
It's time for America to unite. And to heal.
We are the United States of America. And there's nothing we can't do, if we do it together.
- Joe Biden, November 7, 2020
---
Statement from Julia Bryan, Global Chair of Democrats Abroad
A new day has come to America and to the world. Joe Biden and Kamala Harris have won the White House and democracy will prevail!
Joe Biden will be a president for us all, healing the divisions that have so fragmented the country. He is a thoughtful statesman, and an experienced legislator and leader, but above all he is a truly empathetic and kind person.
Democrats Abroad are also thrilled to have helped elect Kamala Harris as Vice President. She is a groundbreaking leader and her legal and senatorial careers have more than demonstrated her keen intelligence, progressive values, and ability to build coalitions. She will be a role model for generations.
Thank you to all of our voters, leaders, and volunteers for your efforts! We have risen to the challenge of our time and our votes have been the margin of victory in this historic win!
Do you like this post?