Thursday, March 09
Frankfurt am Main, Germany
Chapter Elections - Frankfurt & Greater Hessen
RSVP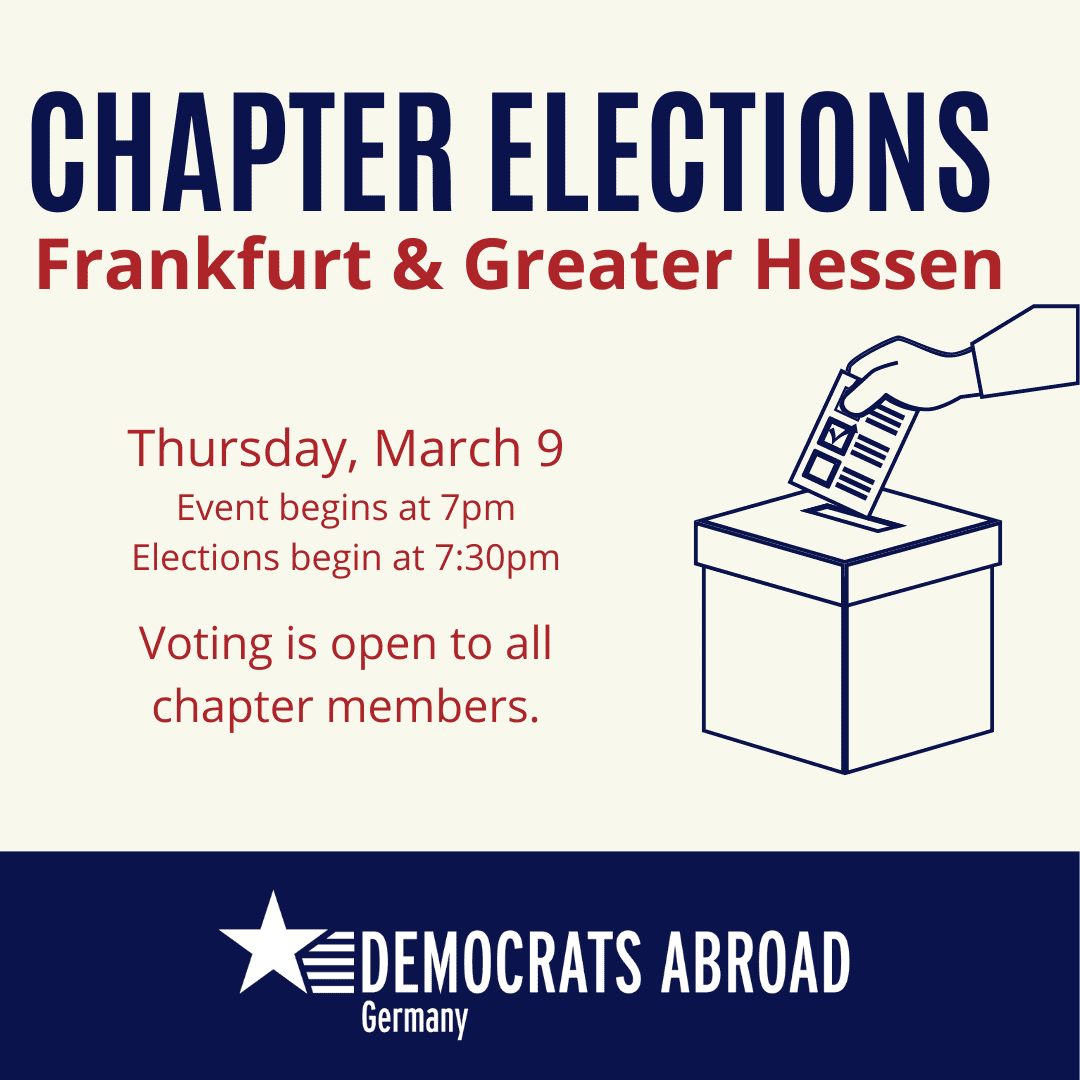 Please join us Thursday, March 09 at 7:00pm via Zoom for Chapter elections. The meeting will begin at 7:00pm, and voting will begin at 7:30pm. Voting will be held for Chapter Chair, Chapter Vice Chair.
Please RSVP to this event to receive the Zoom link.
If you are interested in running for a position, you can read more about the elected roles here.
DA Germany will also be holding two information sessions for potential candidates on February 5 (2-3pm, event page here) and February 13 (7-8pm, event page here).
WHEN
Thursday, March 09, 2023 at 07:00 PM Berlin Time
CONTACT
Kate Sawyer
[email protected]
31 RSVPs