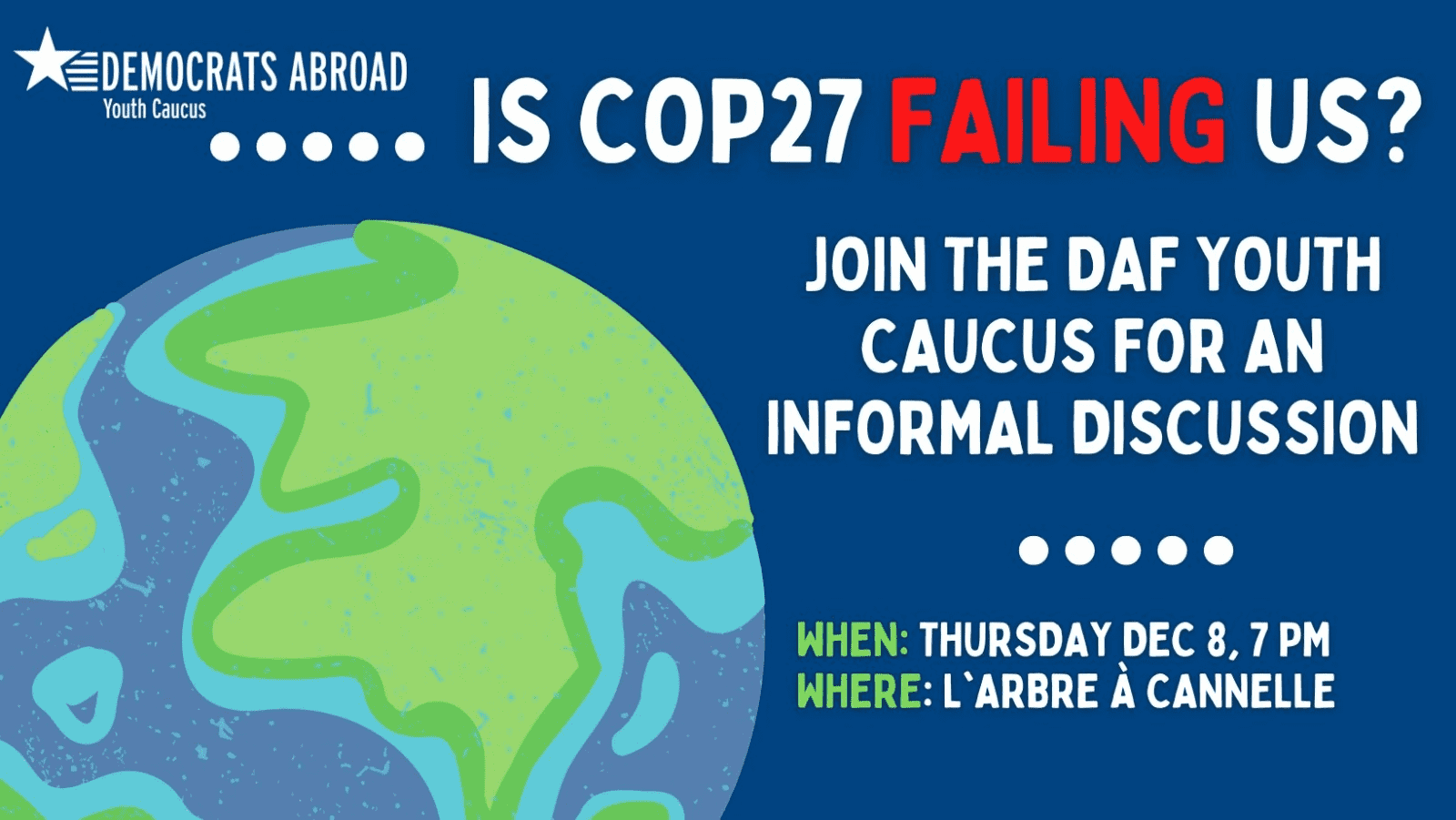 In a world where hurricanes, tornadoes, and heatwaves continue to ravage the world, many of us are struggling to find answers. What do we do? Is there a way forward?
You're in luck. We're pleased to announce that this coming Thursday at 7 PM on 08 December 2022, the DA Youth Caucus is coming together to discuss the recent COP event and what we can do to save the environment!
Sometimes the toughest choices require the toughest wills, and together, we've shown that, like the Midterms, when our generation acts, we can save democracy. Let's do the environment next.
Come, enjoy dinner, a drink, and discussion, and have a good time with your homies at the Democrats Abroad Youth Caucus. We can't wait to see you again!
For more information, send an e-mail to our co-chairs at [email protected], and we'll be happy to get in touch!
See you then!
WHEN
December 08, 2022 at 7:00pm - 10pm Paris Time
Who's RSVPing
Do you like this post?