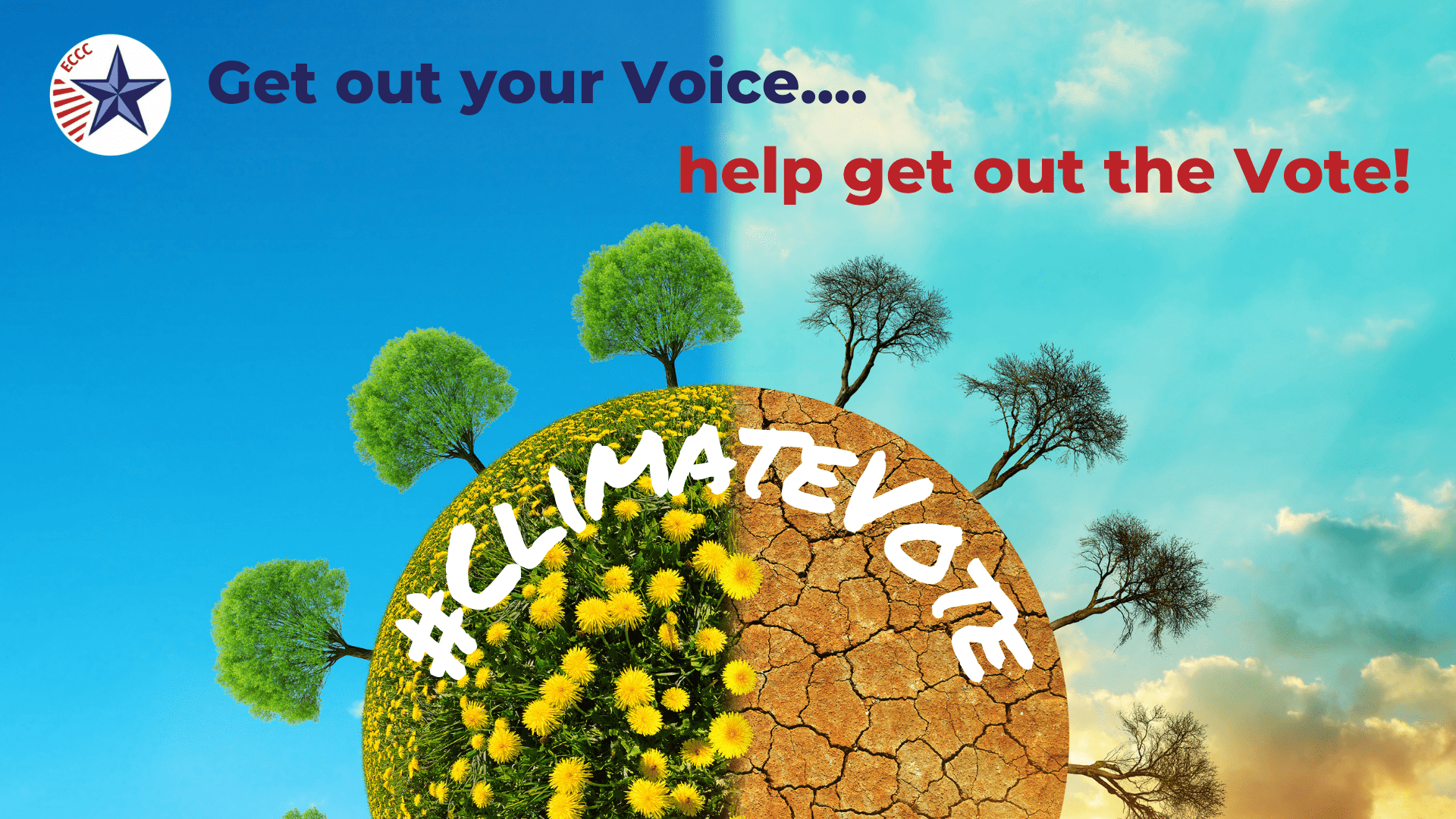 Climate change is caused by human activities and is threatening the way we live and the future of our planet. By addressing climate change, we can build a sustainable world for everyone. But we need to act now. Doing nothing will end up costing us a lot more than if we take actions now that will lead to more jobs, greater prosperity, and better lives for all while reducing greenhouse gas emissions and building climate resilience.
The ECCC is starting the #ClimateVote initiative to encourage everyone to vote to save themselves by electing people who want to take substantive action on climate change. As of 2022, there is only one major political party (The Democratic Party) that is willing to do something about it. We need to hold the Senate, the House, and as many down-ballot races as possible.
Read more
---
The Democrats Abroad Environment & Climate Crisis Council (ECCC) advocates for systemic climate and environmental policies and solutions within the global Democratic community.  
The ECCC is Democrats Abroad's newest advocacy group. Our activities include:  
Voter engagement

 

Events

 

Issues advocacy

 

Intersectional collaboration

 

Candidate support

 
Environmental justice is an organizing principle for the ECCC. We aspire to: 
 

amplify the voices and expertise of those disproportionately harmed by environmental threats;

 

advocate for policies and candidates that address historic injustices that exacerbate environmental injury.

 
Contact us at [email protected] and

Follow us on:
Facebook DA ECCC , Instagram @DemsAbroadECCC , and Twitter @demsabroadeccc 
To contact the DA ECCC: [email protected]
---