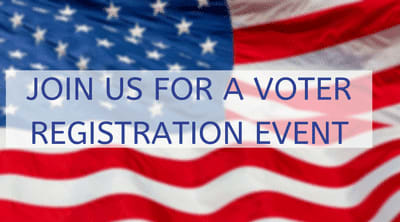 Democrats Abroad Ecuador holds voter registration events Tuesday and Friday of the month. Come learn how to vote from abroad and meet fellow Democrats. We will discuss common questions such as:
           * What is the process to vote as a US citizen living abroad?
           * Can I vote in the primaries as an overseas voter?
           * I want to vote in the 2020 elections--What should I do now?
           * I'm already a registered voter and/or my state always sends my blank ballot. Why should I send in the FPCA form?
Our registration events are held in Cuenca at Café de Ñucallacta II, Av. 3 de Noviembr (Plaza Otorongo) from 12 PM to3 PM
http://www.google.com/maps/place/Otorongo,+Cuenca/@-2.8979764,-79.0132749,17z/data=!3m1!4b1!4m5!3m4!1s0x91cd180e867aec57:0xdf6e29e566c67b30!8m2!3d-2.8979818!4d-79.0110862?hl=en

Do you like this post?