This is an online meeting via Zoom. Ignore the posted address (which allows the event to show up on the map).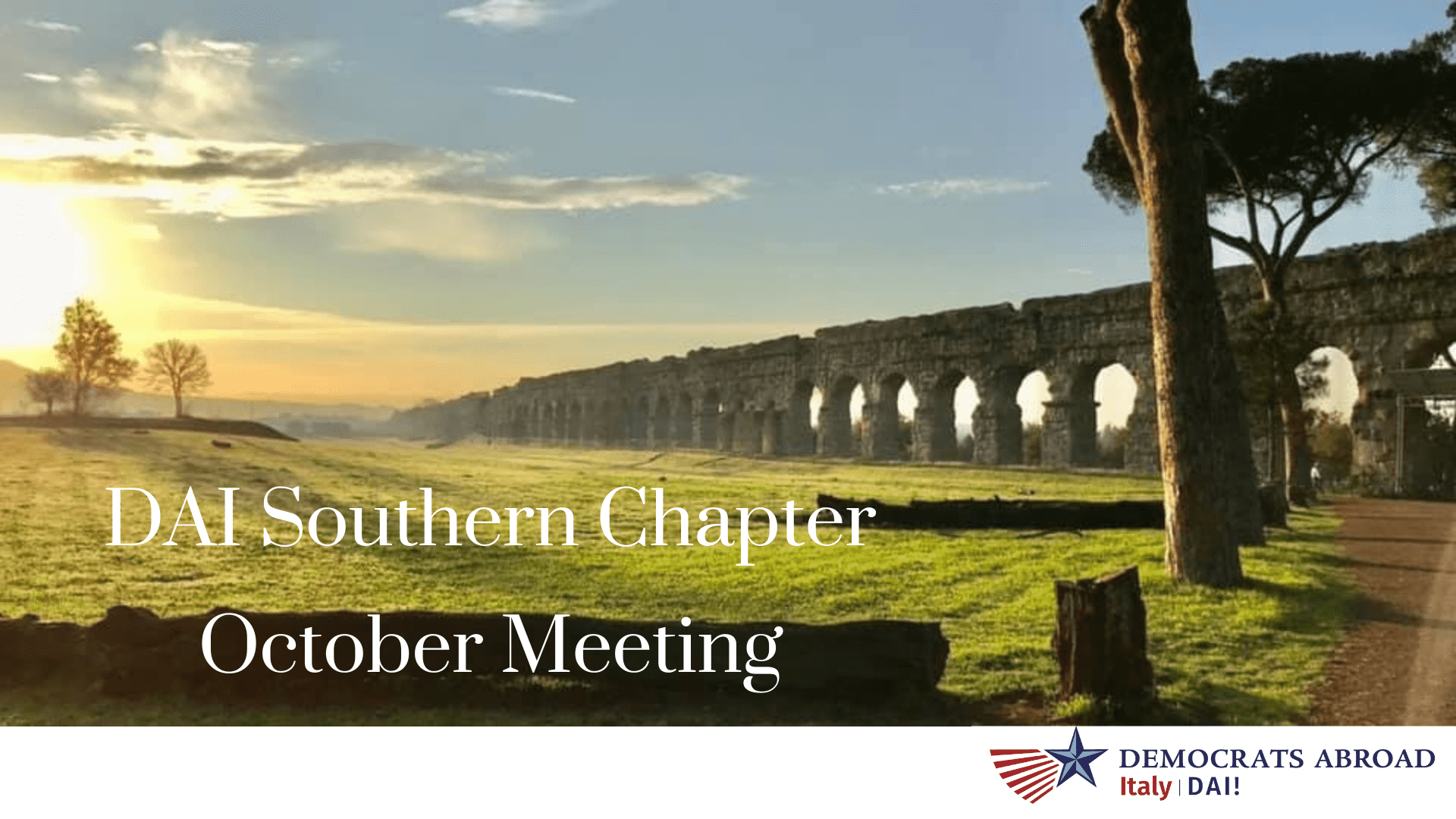 DAI Southern Chapter October Meeting 
Online (via Zoom) 
Find out what we're planning:
~ Phonebanking, Voter Registration, and other training sessions
~ January 15, 2022, is Voter Registration Day for US Voters Overseas (we need volunteers all through Southern Chapter!) 
~ We're looking for GOTV coordinators in each of the regions.
~ We're looking for a Study Abroad Coordinator.
~ Have a project you want to propose?
RSVP and we will send you the Zoom link a few days before the meeting with the agenda
WHEN
October 20, 2021 at 6:30pm - 8pm Rome Time
Who's RSVPing
Kelly Feenan
Do you like this post?