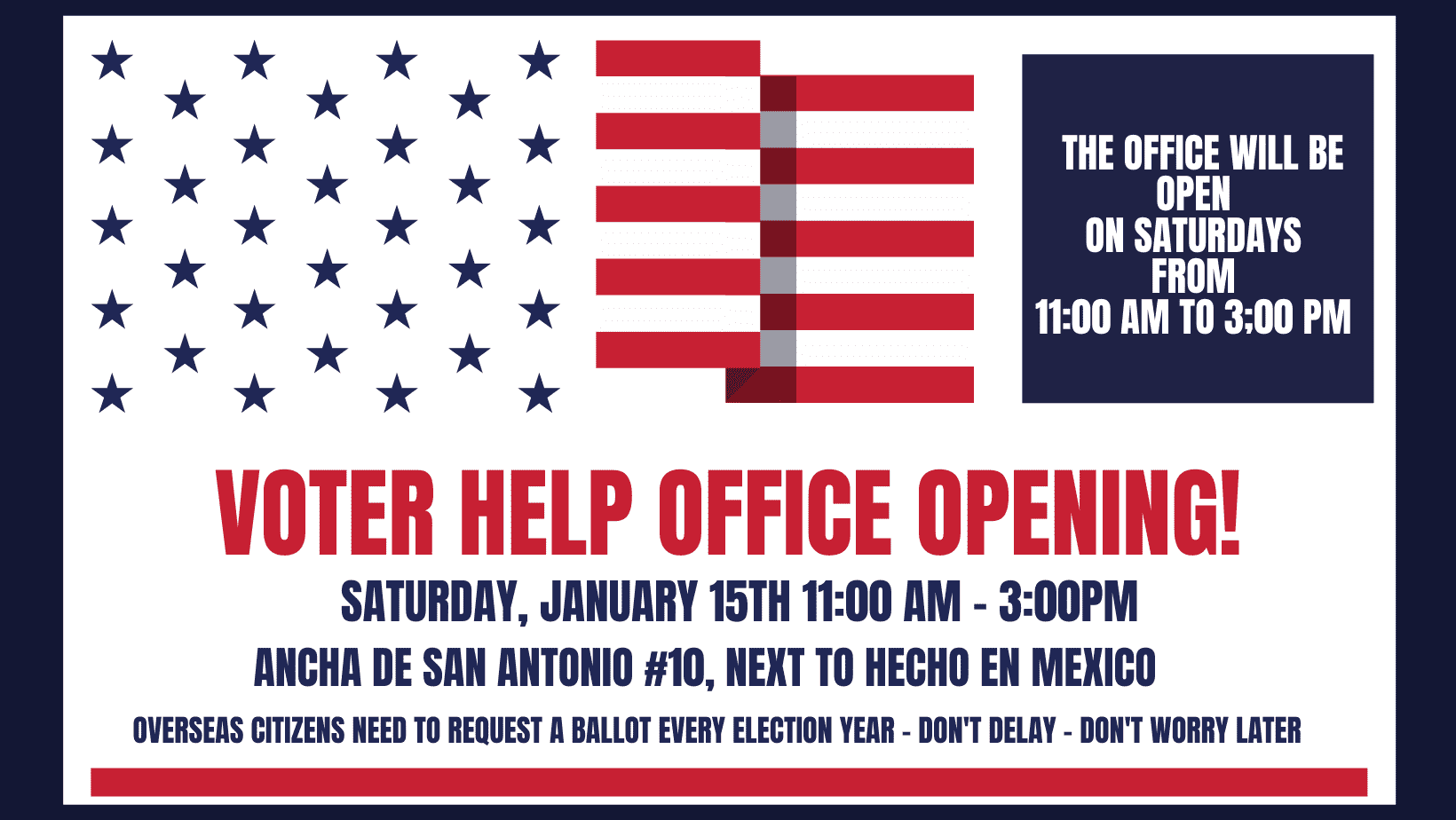 In honor of International Voter Registration Day - DA SMA is re-opening our Voter Help Office! 
It's time for all overseas voters to register and/or request their ballot. We are here to help. We will have the office open on Saturdays from 11:00 am - 3:00 pm. 
WHEN
January 15, 2022 at 11:00am - 3pm Mexico City Time
Do you like this post?