A new Presidential administration prompted us to change the name of our wine tasting events. Without so much to whine about, we no longer felt that Wine Whine was an appropriate name. Instead, we're celebrating the Democrats in power and paying homage to the Roman god Bacchus (known as Dionysus to the Greeks), the god of wine and ecstasy.
Twice rescheduled due to Covid, the Basel chapter was finally able to meet for the first of a two part series, comparing wines from the Old World and the New. Tasting number one focused on white wines and the second (date to be announced soon - stay tuned!) will focus on red wines. Here are some pictures from the evening as well as a description from our host and sommelier, Steph Waite.
First Bacchus Caucus wine class in over 1.5 years with @swissdemocrats Basel chapter! The theme was Old World vs. New World white wines. Got to showcase the beautiful Finger Lakes wine region with @forgecellars classic riesling against a @weingut_markusmolitor Mosel riesling, paired with slightly spicy garlic ginger chicken.
Chardonnay was next with a beautiful Chassagene-Montracht from @domainebernardmoreau_et_fils against a Mendoza bottling from @elenemigowines and paired with gougères.
We finished up with sauv blanc from @rustenbergwines in Stellenbosch against our neighbor winery here in Muttenz - @weingutjauslin - paired with a chèvre and caramelized onion tart.
What a seriously fun evening we had 🍷 🥂 🇺🇸
Does this sound like an event you would enjoy? And do you live near Geneva? (Or are you willing to travel?) If you answered yes to those questions, then you're in luck!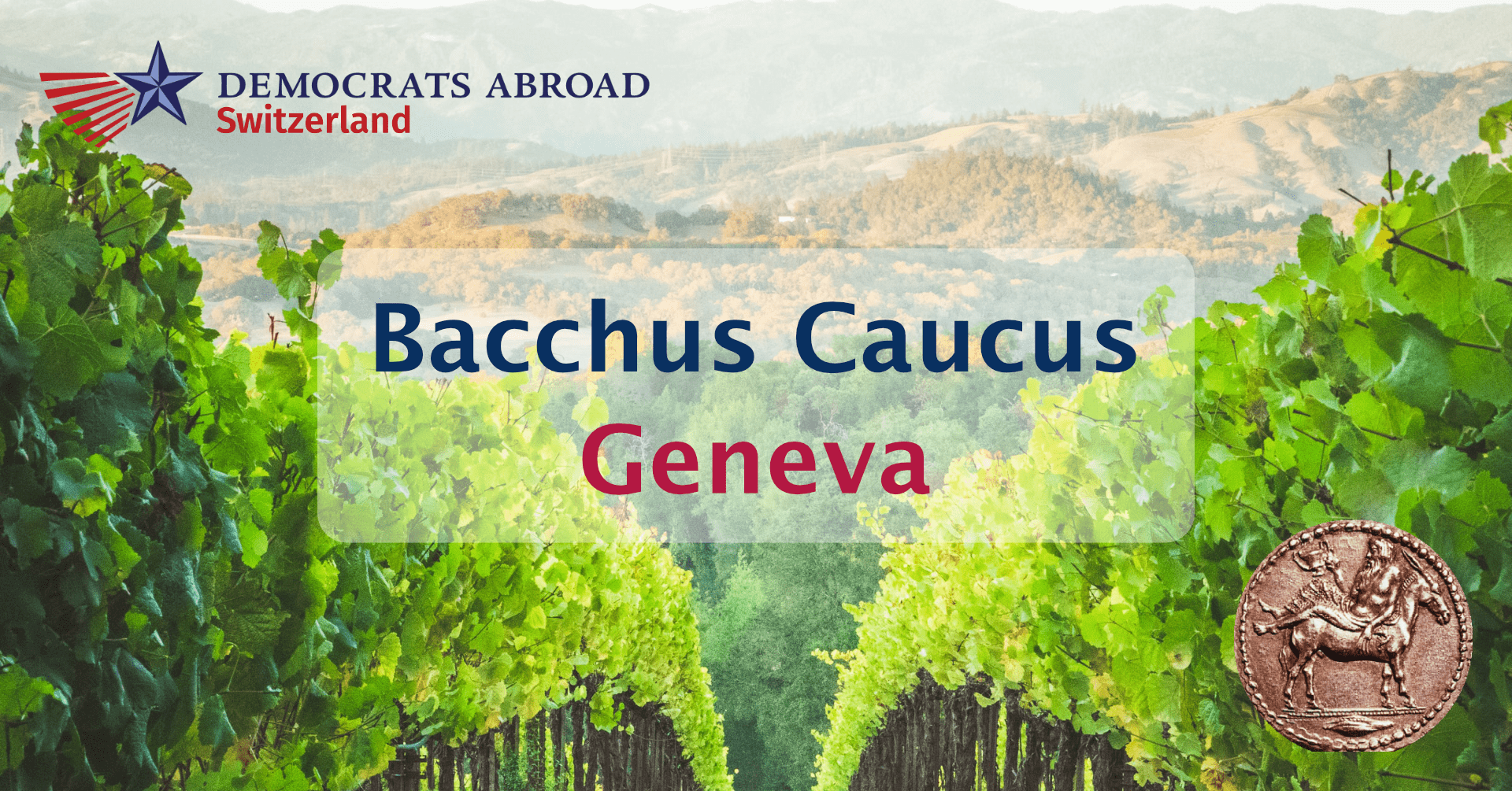 Sommelier Steph travels to Geneva with a unique "vertical" wine tasting! Join us at an old-town Geneva private residence in sampling six wines of the same type at different price/quality levels. Enjoy great wines, great food (each wine offered with an appropriate food pairing) and a fascinating exploration of what makes a great wine! Canton Geneva COVID mask and certificate requirements in effect on the date will be observed.
US citizens: CHF 35
Non-US citizens (only as a guest of a US citizen): CHF 10
Tickets are available at Eventzilla.