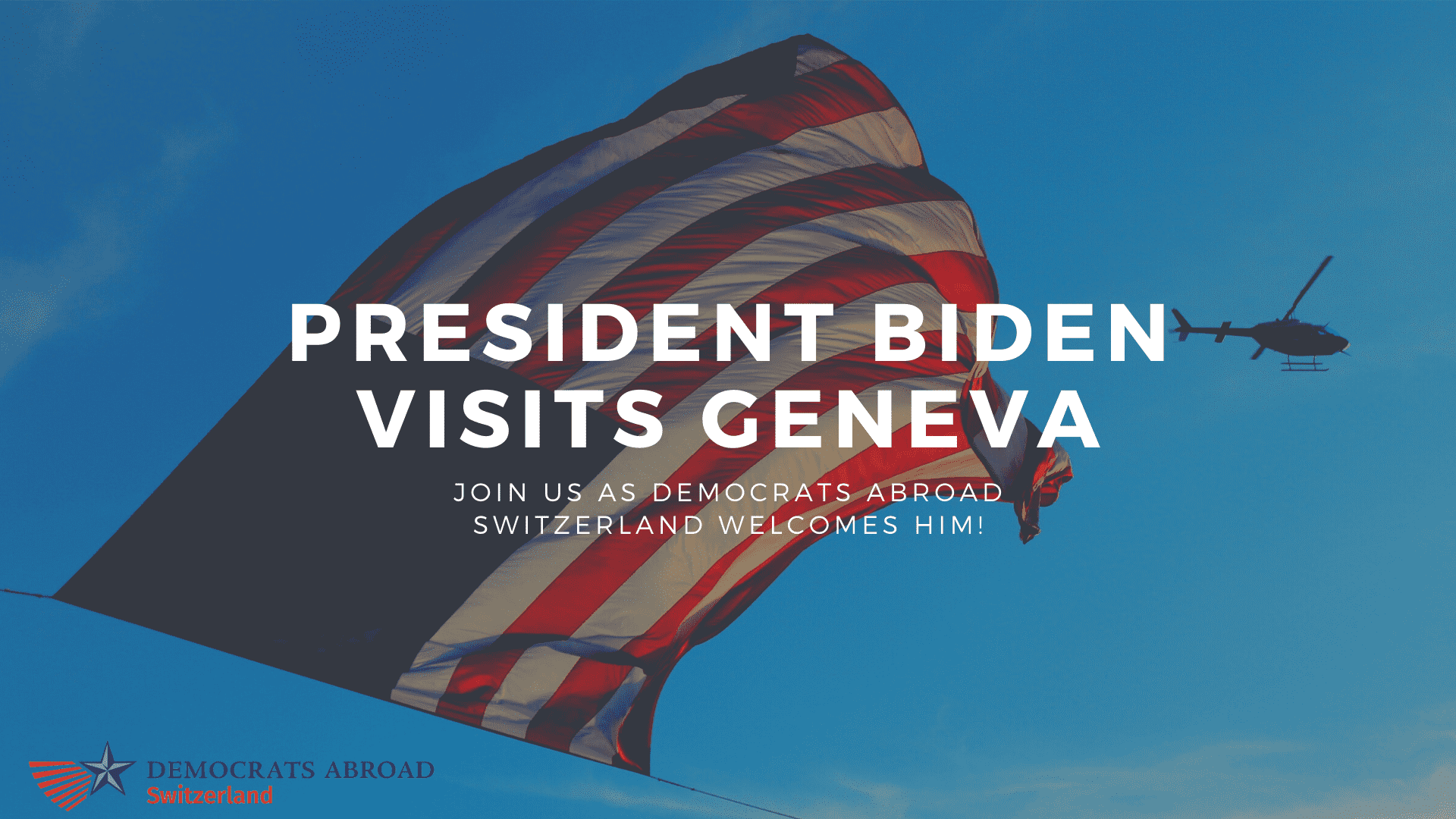 Note: As details about President Biden's visit and the city of Geneva's response emerge, we may have to update our plan. Check back on this post and in our WhatsApp group for the latest details.
Join with Democrats Abroad Switzerland members from across the country as we welcome President Joe Biden to Geneva!
We will be gathering on Wednesday, June 16 for a socially-distanced public rally at the Gare de Genève-Cornavin, lasting from 11:30 AM to 12:30 PM. Join us as we celebrate the return of decency to the White House. From climate to COVID, from inequality to racial justice, Biden has worked hard to put America back on the right track. But: he needs our support, organizing, and voting to keep us moving forward.
We will meet at the meeting point indicated below, starting at 11 AM. We may also walk elsewhere for more media-friendly photo ops and to get lunch!
Help us spread the word on social media and bring a friend or two, or just bring yourself and make friends when you arrive! We encourage you to wear Democrats Abroad swag if you have it, or something patriotic!
Join our WhatsApp group for specific organizational details as we firm up the details.
---
WHEN
June 16, 2021 at 11am - 1pm Bern Time
Who's RSVPing
Do you like this post?