Let's Talk & Take Action: The Supreme Court Decisions
RSVP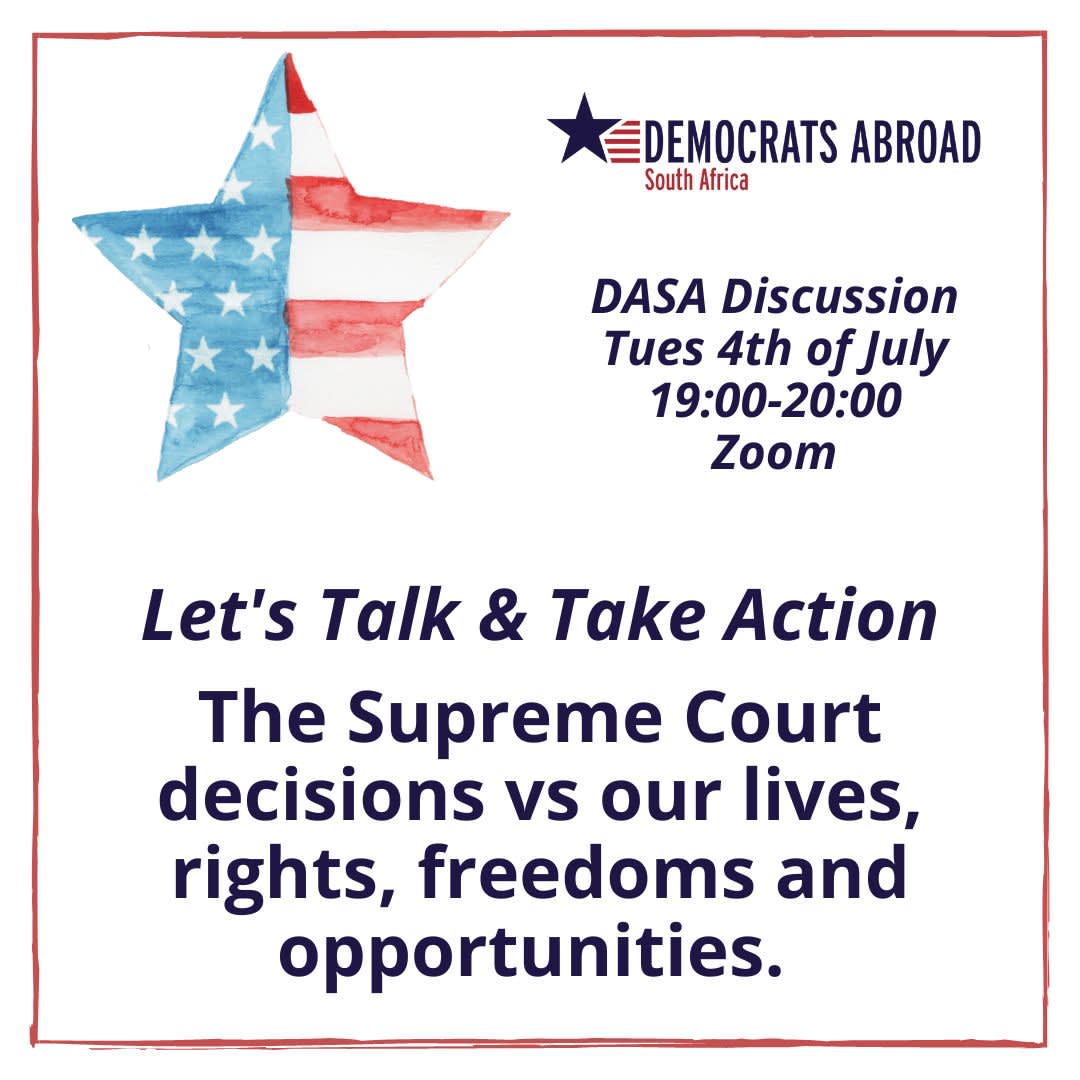 Concerned that the Supreme Court is attacking our lives, rights, freedoms and opportunities? We are! Join us for an informal discussion on Zoom.
Let's come together on the 4th of July to share perspectives on SCOTUS decisions and steps we can each take. We're a year from the Roe decision and recent decisions on affirmative action, LGBTQ+ rights, and student debt are alarming.  
Every vote counts and next year we must mobilise every vote toward extending rights and progress.
In 2023, there are elections in Kentucky, Louisiana, Mississippi, New Jersey, Ohio, Pennsylvania, Virginia & Wisconsin. If you vote in these states PLEASE request your absentee ballot today at votefromabroad.org 
WHEN
Tuesday, July 04, 2023 at 07:00 PM Pretoria Time
CONTACT
Liz OLeary and Courtney Jeanpierre