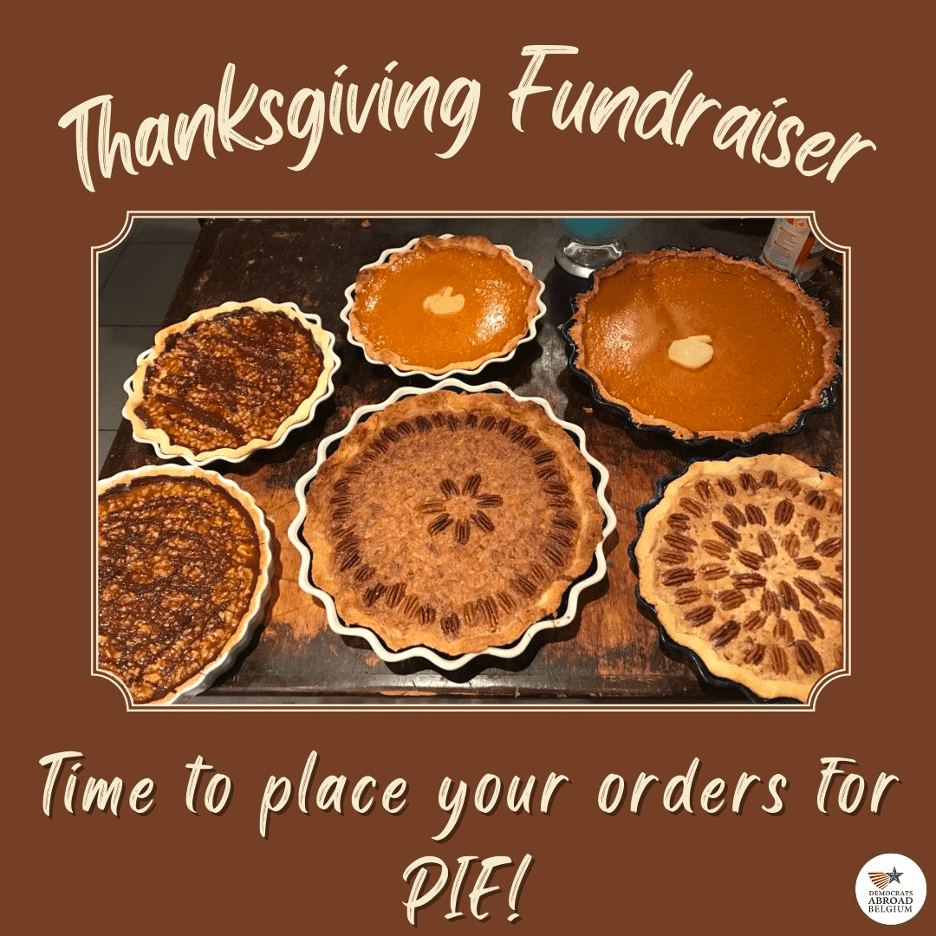 Pies, Pies, PIES!!!
Want to enjoy a delicious homemade Thanksgiving pie and support Democrats Abroad's efforts to get out the vote in the midterms? Well, super volunteer (and super chef) Kirsten Maher is generously making up to 100 Thanksgiving pies for our fall fundraising efforts, and half have already been sold, so order yours today! For the very reasonable price of €25/pie you can choose from pecan, pumpkin and chocolate caramel walnut and you also get FREE DELIVERY from one of our DA volunteers!
Click here to order your Thanksgiving pie  and support Democrats Abroad Belgium's efforts to increase voting in US elections. Deliveries will be made on Nov. 20th and Nov. 25th, and there is a maximum of three pies/order so that we can spread the wealth. We can deliver to the Brussels and Antwerp areas on both the 20th and 25th, and to the Leuven area on the 20th.
If you have any problems using the Google form to order your pies, just contact us at [email protected] and we will help you out!
Do you like this post?