Tuesday, November 01
London, United Kingdom
Phonebanking Together via Zoom!
RSVP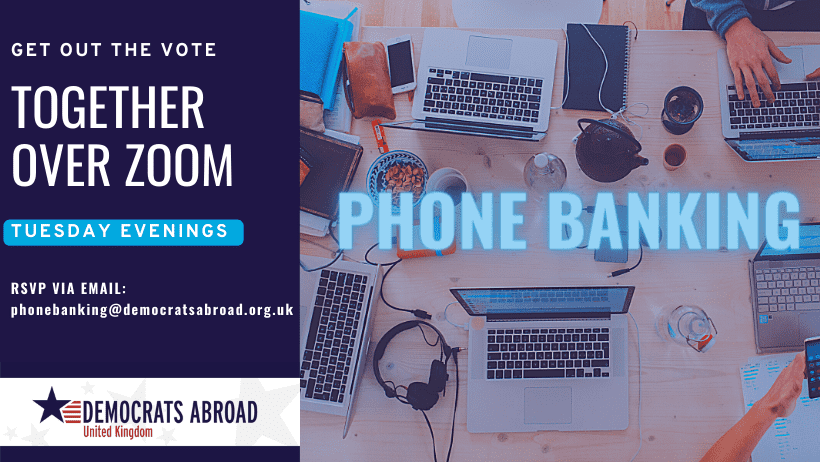 Please join us to make some calls in the final weeks - even if you haven't phonebanked yet this year! Experienced callers/trainers will be on hand to answer questions!
Come at 6 pm or drop in when you can – even if you can spare 15 minutes, please come! Every call matters. If you are on the phonebanking email list you will have received the Zoom link. (it is also posted in the WhatsApp chat).
Any questions, email: [email protected]
WHEN
Tuesday, November 01, 2022 at 06:00 PM London Time
CONTACT
DAUK Phonebanking Team
[email protected]