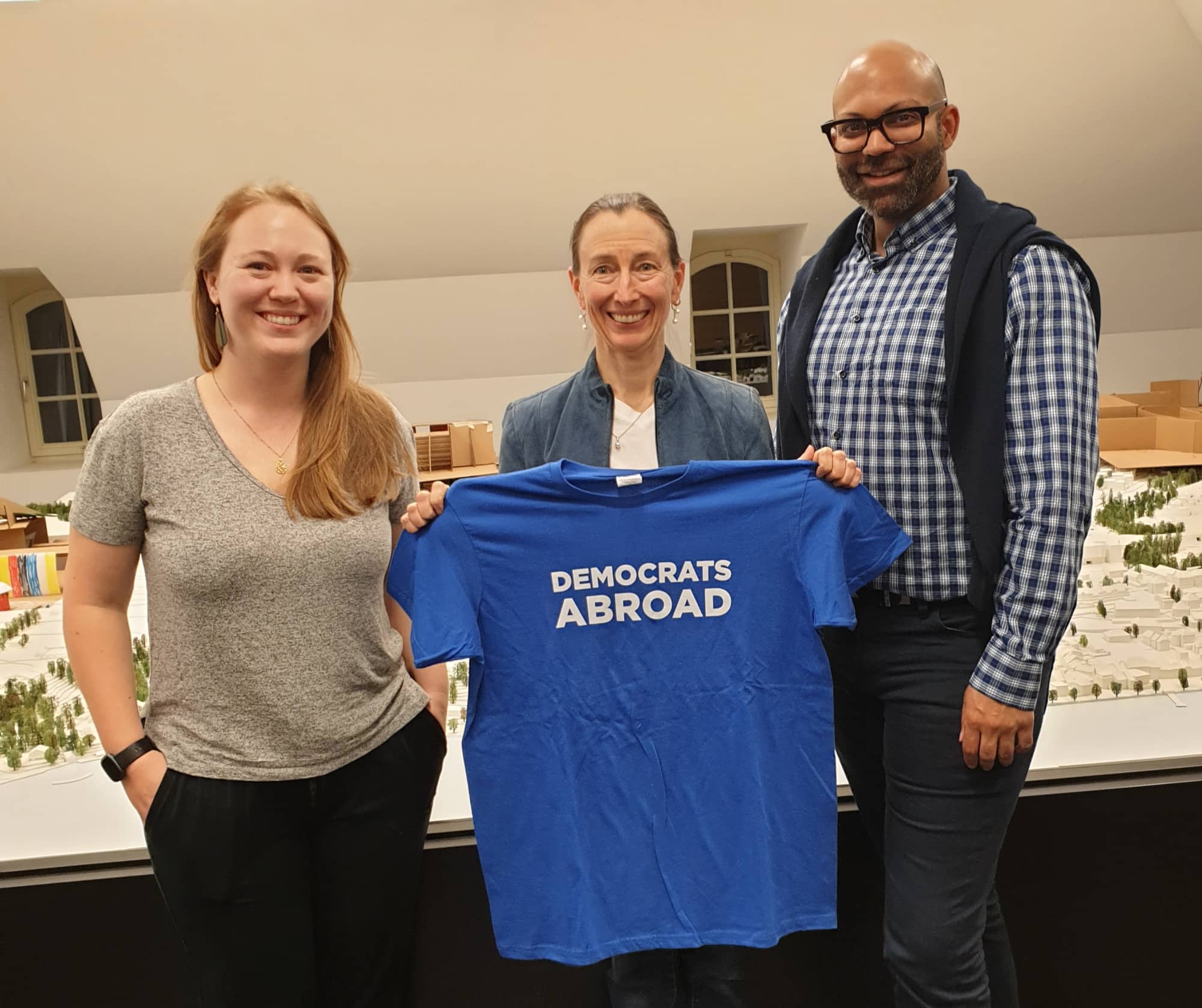 The Suisse Romande Chapter of DA Switzerland held its Annual Meeting and Elections on March 22, in Nyon. Co-chairs Emily Blitz and Peter Butterfield presented an overview of Chapter activities during the past year, plans for the upcoming year as well as plans for the 2024 election year. Special guests were national Chair Tory Mallett who came down from Basel, and DA Global Secretary Leedonal (Jazz) Moore who drove from Zurich.
We also held biennial elections for the Chapter. Emily T Blitz was re-elected as Chair for the 2023-25 term. Thank you Emily for your enthusiasm and dedication, and congratulations. Emily will have help on the chapter committee, and plans to find and appoint a vice-chair and secretary.
The meeting wrapped up with Tory and Jazz leading a stimulating group discussion on the importance of the work Democrats Abroad and its local chapters do as part of the Democratic Party to elect Democrats into office, and on the many ways in which local members can play a big part in that global effort. All attendees left enthused.
Shown in photo L-R: Tory, Emily and Jazz.