Wednesday, October 04
Nice, France
Monthly Political Wine (1st Wednesday of each month!)
RSVP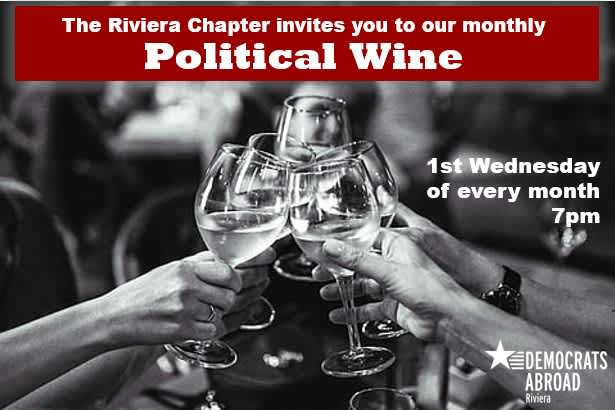 Please join us for our monthly Political Wine (1st Wednesday of EVERY month - same location - unless otherwise notified) in the very 💙 of Nice.  
Due to space limitation, we must cap attendance to 35 members.  So far we have reached that number each month - so RSVP early!
The program format will vary from time to time.  For October, we will conduct some fun mini-roundtable discussion groups among guests to get their points of view on the hot political topics du jour.  
Of course this will be in addition to the special Happy Hour food & drink prices extended exclusively to our members.  We will have the place all to ourselves!
Hope to see you there!
Democratically yours,
Ronny Rubin
Chair DA - Riviera
WHEN
Wednesday, October 04, 2023 at 07:00 PM Paris Time
WHERE
Lou Tape Wine Bar
10 rue Chauvain
Nice 06000
France
Google map and directions
CONTACT
Ronny Rubin
26 RSVPs