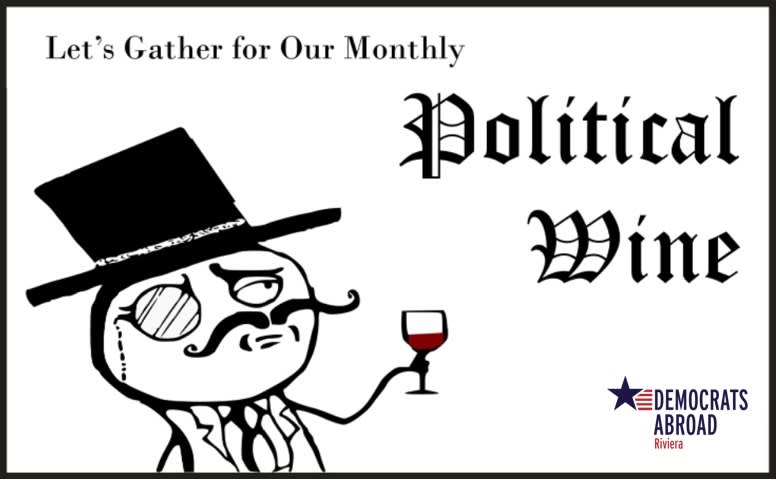 Welcome to our first Political Wine of 2023! We welcome you all to come and interact with fellow Americans in the region and engage in American political discussions. Also it is the last day to submit your candidancy for our Riviera Chapter Elections - please consider volunteering your time.
This social event is open to D.A. members only due to limited seating. There is no charge for this event, but we ask everyone to bring their own refreshments.

Though masks are not mandatory, mask wearing is welcome. We will limit seating and ensure the room is open to fresh air. We want everyone to feel secure in attending and are mindful that everyone has different comfort levels. We look forward to seeing you all in person!
WHEN
February 01, 2023 at 7:00pm - 8:30pm Paris Time
Who's RSVPing
Do you like this post?