Most Americans aboard agree that we need to replace citizen-based taxation with territory based.  Republicans Abroad are putting forward a proposal for this tax reform. Let's work in a bi-partisan manner to push this initiative.  
Please sign the petition here, or send a postcard (like the one below) by September 30th!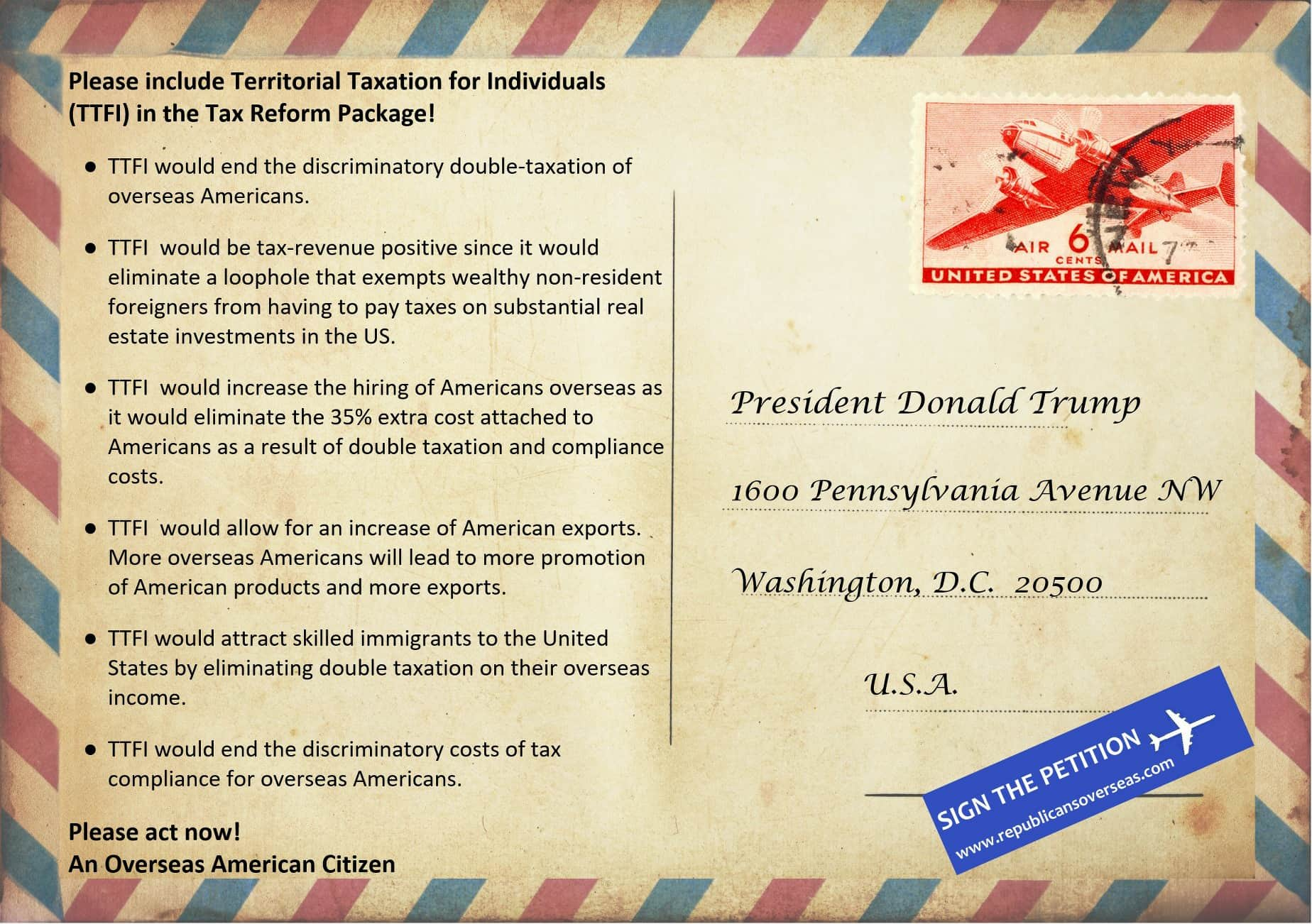 Do you like this post?