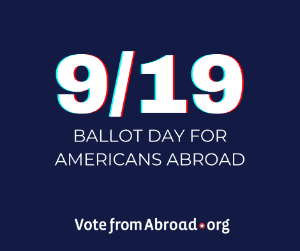 Thursday August 20: 30 Days to Ballot Day (Sept 19)
Mark your calendars! It's only 30 days - 1 month!! - until Sept 19, the day that states release ballots for Americans abroad. If you requested your ballot by email, you should receive it on this day. Fill it out and return it immediately by email or fax, if possible.
Do you like this post?