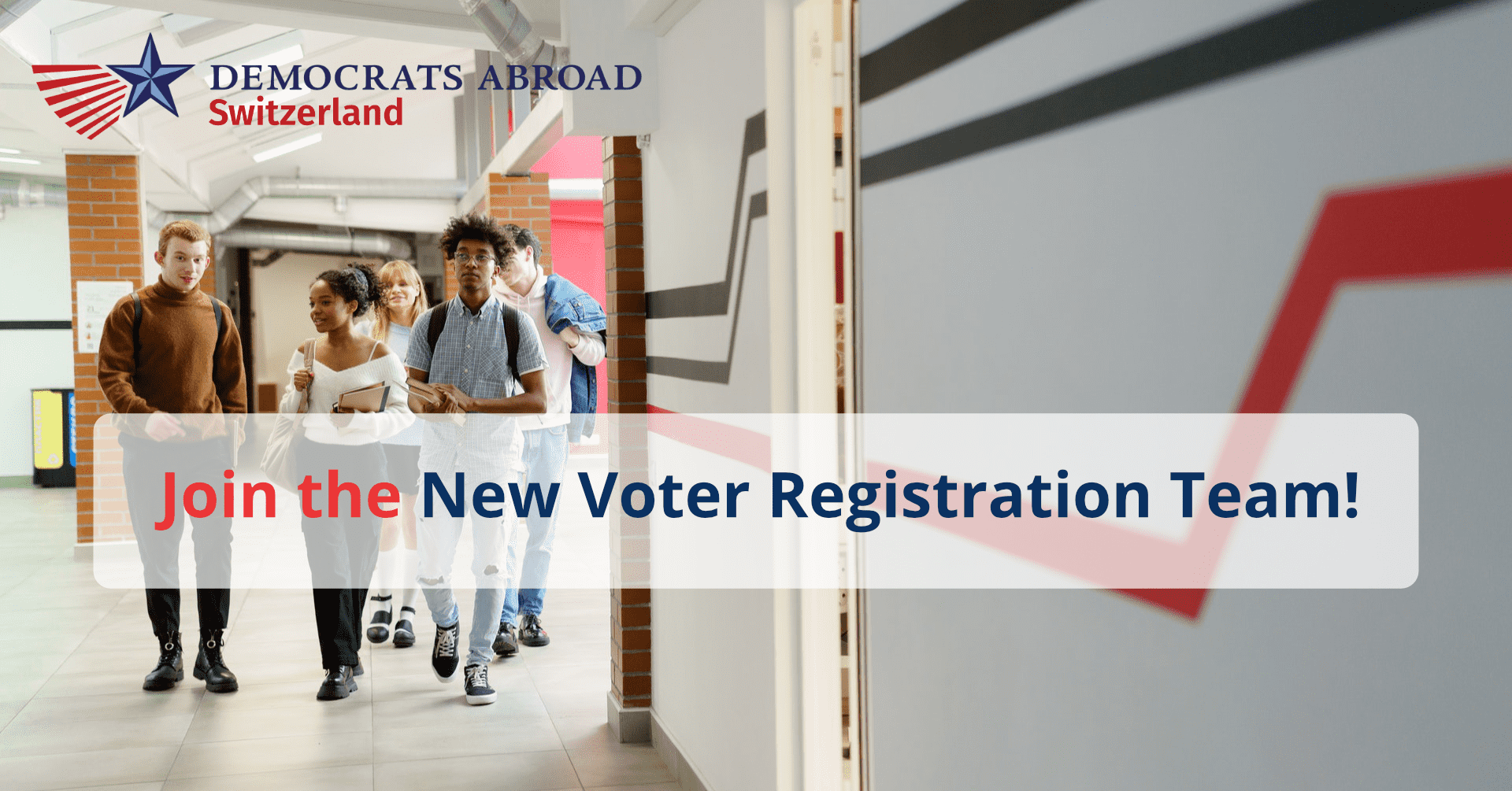 We are putting together a team willing to visit international schools and universities around Switzerland from February to May 2022 for the purpose of providing voter registration assistance.
Each visit would require a standing team of 2 to 3 DACH members from a pool of 5 or 6 members so that members could alternate visits. Team members will be required to take a registration training course which will be offered in January 2022.
Vivien Beetle and Joe Amato will be leading this project. We are looking for four more volunteers who have some flexibility in their weekly schedules.
We have designated the following schools as having a large enough American community to warrant a visit, and for which we would offer our help to the entire community (students, teachers and parents):
International School of Lausanne

International School of Geneva – La Grande Boissiere


Leysin American School

Zurich International School

International School of Zug & Luzern

College Du Leman Sarl

International School Bern

International School Basel


TASIS Lugano
We also ask our fellow DACH members if they have a contact for the Parent Associations from any of these schools. 
Additionally, if you are aware of an international school with a fair number of Americans that is not on the list, please contact Joe Amato at [email protected].
Do you like this post?