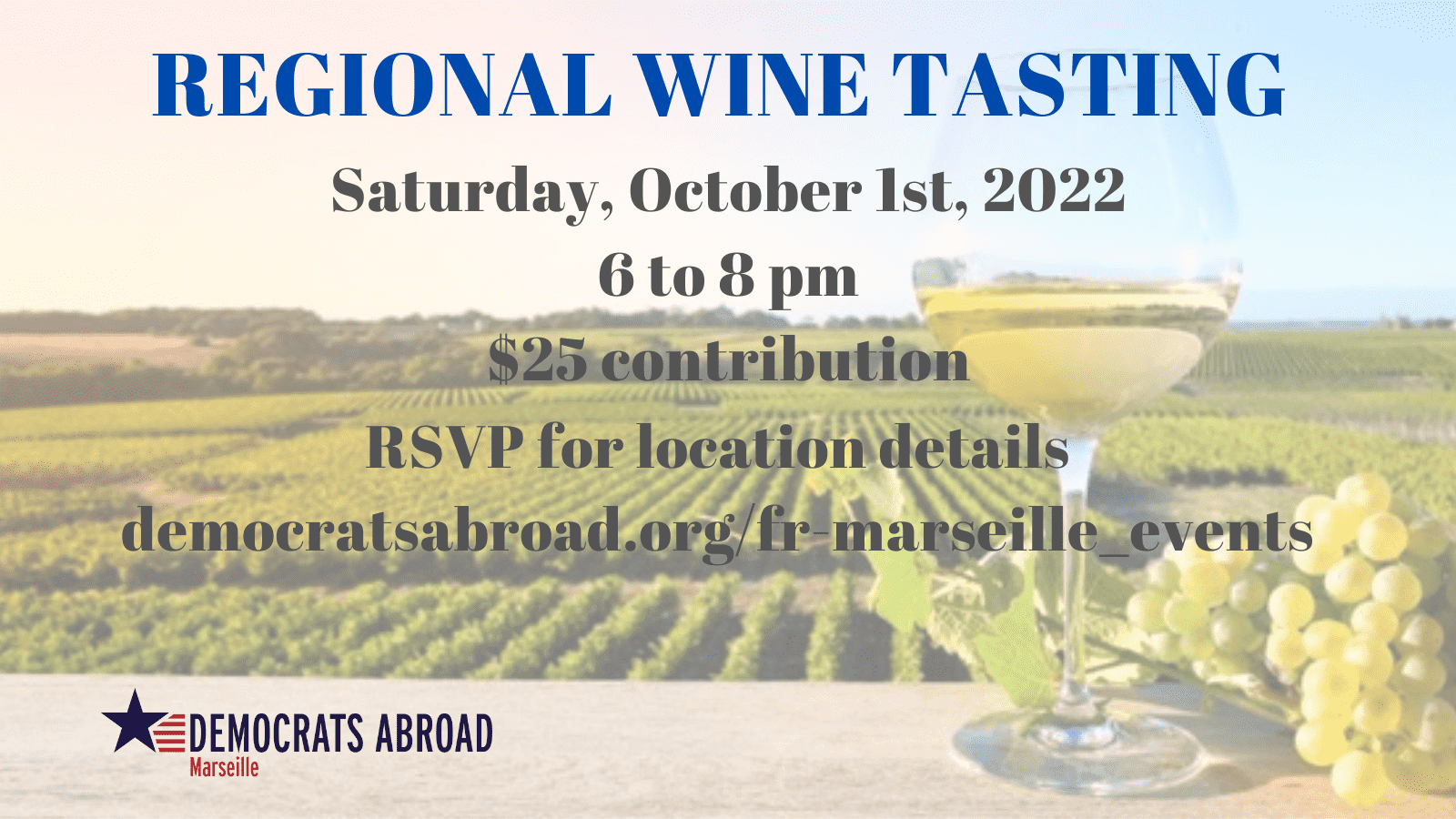 DEMOCRATS ABROAD AIX- MARSEILLE CHAPTER  IS PLEASED TO INVITE ITS MEMBERS TO  A WINE TASTING AT THE HOME OF ONE OF OUR MEMBERS IN AIX EN PROVENCE
On Saturday October 1, 2022 we will taste the some of the unique white wines of our region: Palette and St. Victoire. The degustation will take place from 6:00 PM to 8:00 PM on the large terrace of Karen and Robert Wildau's home on a hill overlooking Aix en Provence. 
The tasting will be led by 2 of our own members, Susan and Sam Gish also living in Aix en Provence.
Whilst enjoying all this we will also be ready to assist registration and help requesting ballots for the upcoming midterm elections.
Space is limited to 20 persons.
Only persons who have bought tickets will then receive all information to attend the Event.