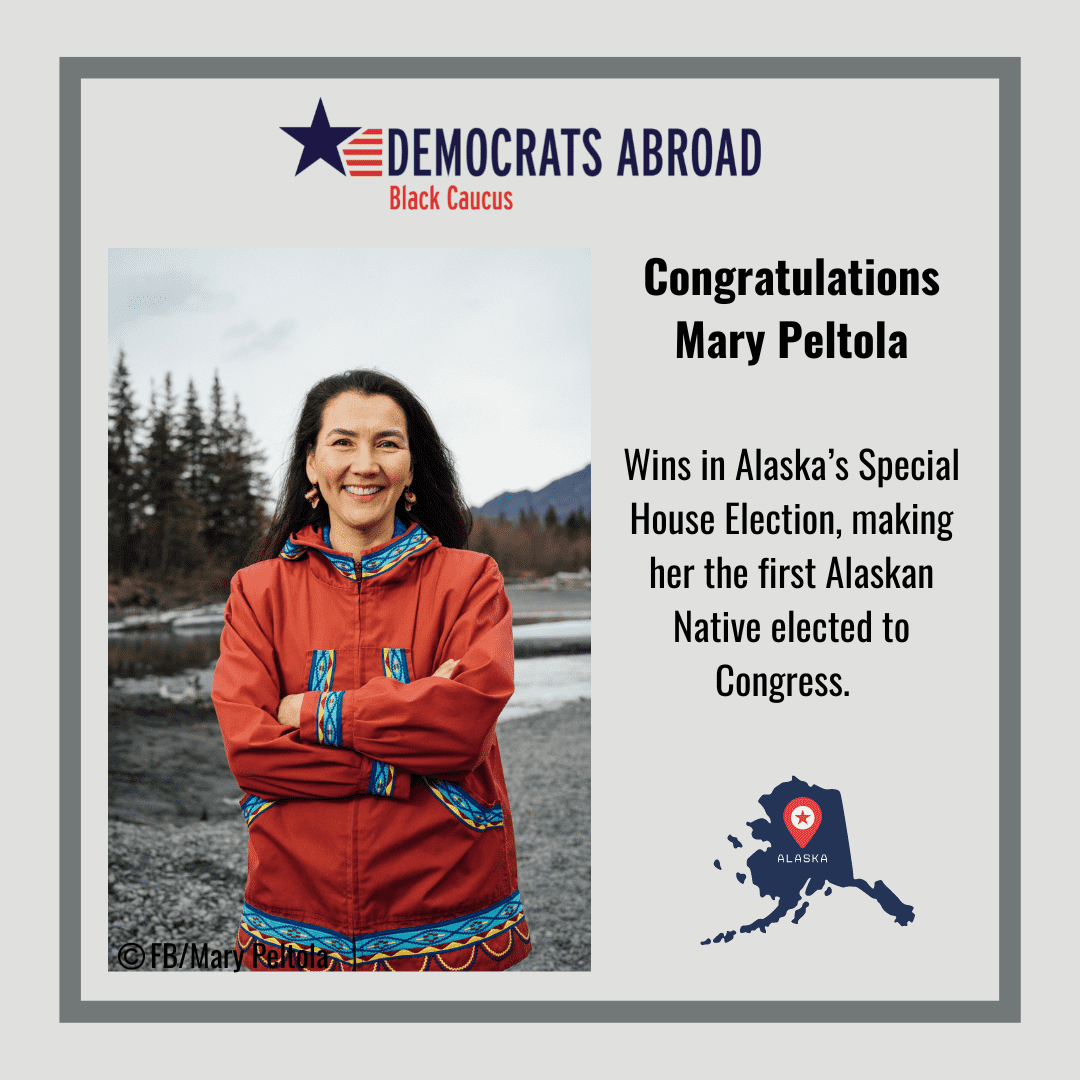 👏🏾 Congratulations MaryPeltola 👏🏾
Sarah Palin has lost a special congressional election in Alaska, in a district that was Republican-held for nearly five decades.
The winner, Democrat Mary Peltola, will be the first Alaskan Native to serve as a lawmaker in Congress for the state.
The race was to fill a vacancy left after the former officeholder died. 
The seat is up for grabs again in November 2022.
Ms. Peltola was declared the winner on Wednesday by three percentage points in a state that ex-President Donald Trump took by 10 points in 2020.
The former state lawmaker advocated for abortion access, climate action, and the state's salmon populations. 
Mary Peltola, who is Yup'ik and grew up in a rural part of Alaska, will also become the first woman to hold the seat.
---
#Alaska #MaryPeltola #Yupik #AbortionRights #ClimateChange #Salmon #DemsAbroad #GlobalBlackCaucus #BIPOC #RepresentationMatters #BlackVotesMatter #BlackLiversMatter #MidtermsMatter