Welcome and thank you for visiting the Democrats Abroad Global Black Caucus site
The Democrats Abroad Global Black Caucus (GBC) is made up of DA members of all ethnicities from around the world who are willing and able to advocate on issues important to Black Americans within the United States of America and those living abroad. All DA members are eligible to join the GBC. We advocate for laws, policies and programs that improve the lives of Black Americans and educate all people on the humanity of Black people.
People of visible African descent have been in what we now know as the United States of America since 1619, long before many ethnic groups who are now considered to be White. Black Americans were essential to building America. Without Black people, the greatness of America would not be possible. Today, Black Americans are in all walks of life and are 13.3% of the American population[1]. By 2060, the projected black population in the United States will be 74.5 million, with a predicted median black wealth as of 2053 of zero and a current median White wealth of $116,000.
According to The Voter Participation Center, from 2012 to 2016, Black voter turnout dropped by 4.7% overall[2]. Black voter turnout is essential for Democratic election victories. Therefore, it is necessary for Democrats to identify and focus on those issues close to the hearts of African American and other minority voters.  In general, voters do not turn out unless they feel included, listened to, and excited. It is important that Democrats Abroad  have a caucus which directly addresses the issues of Black Americans. Thus, the Global Black Caucus will produce and disseminate political content which bears witness to the ever-unfolding international history of the Black American reality. Black Lives Matter!
 Follow us on Facebook
---
News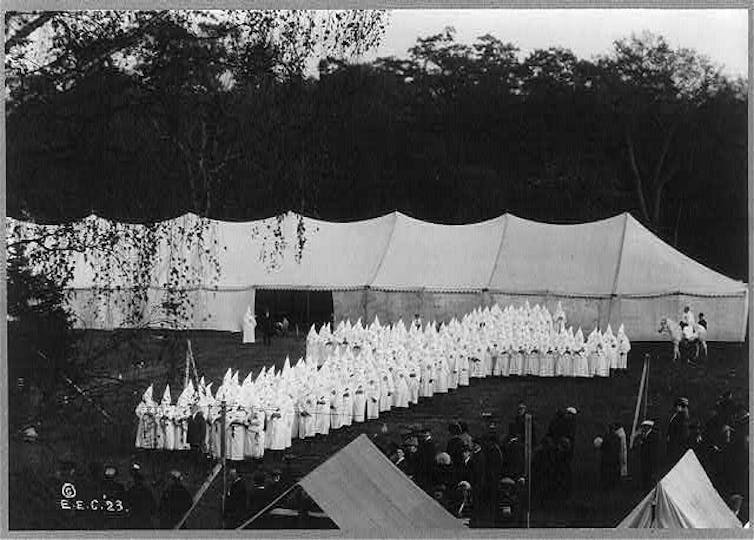 Brian J Purnell, Bowdoin College and Jeanne Theoharis, Brooklyn College
A southern city has now become synonymous with the ongoing scourge of racism in the United States.
A year ago, white supremacists rallied to "Unite the Right" in Charlottesville, protesting the removal of a Confederate statute.
In the days that followed, two of them, Christopher C. Cantwell and James A. Fields Jr., became quite prominent.
The HBO show "Vice News Tonight" profiled Cantwell in an episode and showed him spouting racist and anti-Semitic slurs and violent fantasies. Fields gained notoriety after he plowed a car into a group of unarmed counterprotesters, killing 32-year-old Heather Heyer.
Today this tragedy defines the nature of modern racism primarily as Southern, embodied in tiki torches, Confederate flags and violent outbursts.
As historians of race in America, we believe that such a one-sided view misses how entrenched, widespread and multi-various racism is and has been across the country.
read more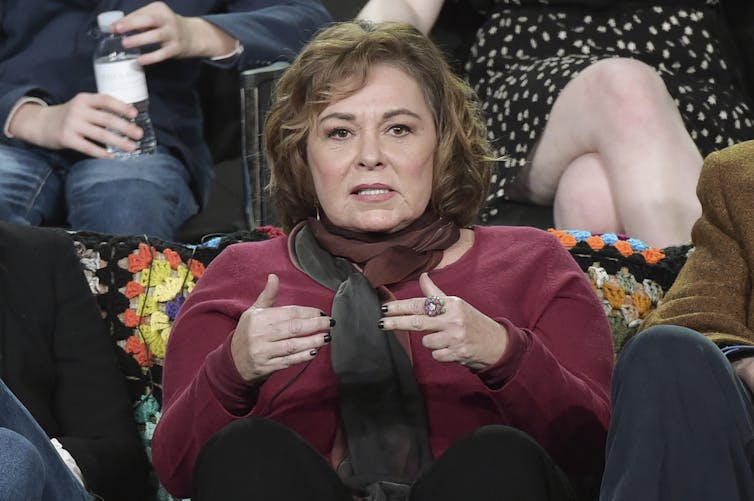 Allison Skinner, Northwestern University
Comparing people to animals seems to increasingly be a part of our political discourse.
When Roseanne Barr tweeted that former White House senior adviser Valerie Jarrett was the child of an ape, it came only a couple of weeks after Donald Trump called immigrant gang members, "animals."
Trump has been a target himself: On the cover of its April 2 issue, New York magazine depicted the president as a pig.
As a psychologist who studies social attitudes and intergroup relations, I get a bit uneasy when I see these types of insults get normalized. At their core, they're a way to dehumanize others – a practice that can have pernicious effects.
In a range of studies, psychologists have been able to show how dehumanizing messages can influence how we think about and treat people.
In one study, after researchers subtly primed participants to associate black people with apes, the participants became more likely to tolerate aggressive, violent policing of black criminal suspects. Another study exposed participants to metaphors comparing women to animals. The participants subsequently showed a spike in hostile sexism.
read more
See all posts
---
Upcoming Events
Tuesday, October 23, 2018 at 03:30 PM · 3 rsvps
Online
The Global Black Caucus is proud to host a webinar with author and MSNBC contributor Malcolm Nance.
Malcolm Nance is a counter-terrorism and intelligence consultant for the U.S. government's Special Operations, Homeland Security and Intelligence agencies. He's also a counter-terrorism analyst for NBC News and MSNBC.
He is the author of several books including The Plot to Hack America: How Putin's Cyberspies and WikiLeaks Tried to Steal the 2016 Election and the recently released NYT's Bestseller: The Plot to Destroy Democracy: How Putin and His Spies Are Undermining America and Dismantling the West.
He will join us for a talk on exactly how much influence did Russia have in our election and what are their objectives. And he will answer your questions about the Russian influence on the 2016 elections and what we can do to limit their influence.
RSVP below to reserve a spot for the webinar which will be both informative as well as a call to action.
If you have questions for Mr. Nance would like asked during the webinar, please send via email before October 22, to blackcaucus@democratsabroad.org with the subject line "Questions Webinar with Malcolm Nance."