Welcome and thank you for visiting the Democrats Abroad Global Black Caucus site
The Democrats Abroad Global Black Caucus (GBC) is made up of DA members of all ethnicities from around the world who are willing and able to advocate on issues important to Black Americans within the United States of America and those living abroad. All DA members are eligible to join the GBC. We advocate for laws, policies and programs that improve the lives of Black Americans and educate all people on the humanity of Black people.
People of visible African descent have been in what we now know as the United States of America since 1619, long before many ethnic groups who are now considered to be White. Black Americans were essential to building America. Without Black people, the greatness of America would not be possible. Today, Black Americans are in all walks of life and are 13.3% of the American population[1]. By 2060, the projected black population in the United States will be 74.5 million, with a predicted median black wealth as of 2053 of zero and a current median White wealth of $116,000.
According to The Voter Participation Center, from 2012 to 2016, Black voter turnout dropped by 4.7% overall[2]. Black voter turnout is essential for Democratic election victories. Therefore, it is necessary for Democrats to identify and focus on those issues close to the hearts of African American and other minority voters.  In general, voters do not turn out unless they feel included, listened to, and excited. It is important that Democrats Abroad  have a caucus which directly addresses the issues of Black Americans. Thus, the Global Black Caucus will produce and disseminate political content which bears witness to the ever-unfolding international history of the Black American reality. Black Lives Matter!
 Follow us on Facebook
---
News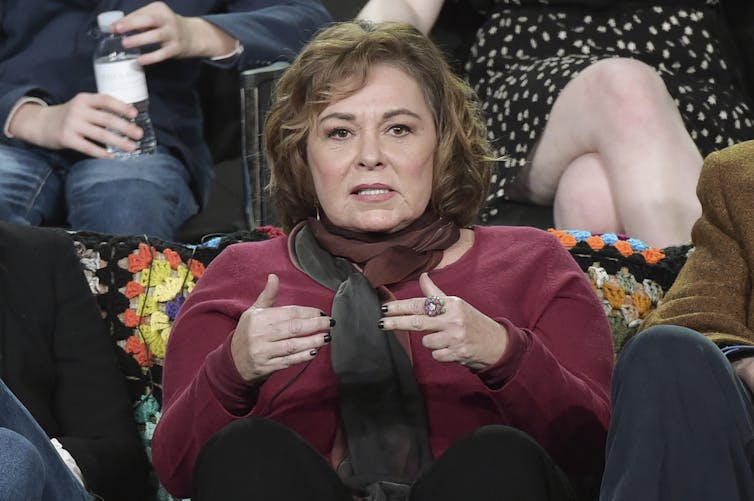 Allison Skinner, Northwestern University
Comparing people to animals seems to increasingly be a part of our political discourse.
When Roseanne Barr tweeted that former White House senior adviser Valerie Jarrett was the child of an ape, it came only a couple of weeks after Donald Trump called immigrant gang members, "animals."
Trump has been a target himself: On the cover of its April 2 issue, New York magazine depicted the president as a pig.
As a psychologist who studies social attitudes and intergroup relations, I get a bit uneasy when I see these types of insults get normalized. At their core, they're a way to dehumanize others – a practice that can have pernicious effects.
In a range of studies, psychologists have been able to show how dehumanizing messages can influence how we think about and treat people.
In one study, after researchers subtly primed participants to associate black people with apes, the participants became more likely to tolerate aggressive, violent policing of black criminal suspects. Another study exposed participants to metaphors comparing women to animals. The participants subsequently showed a spike in hostile sexism.
read more
Last Wednesday, the National Football League announced a new policy requiring that, when "The Star-Spangled Banner" is played before games during the upcoming season, "all team and league personnel on the field shall stand and show respect for the flag and the Anthem." Teams whose players kneel or otherwise fail to "show respect for the flag," as the league's statement puts it a second time, will be fined. It is counter-productive to demand respect for the flag while undermining the principles for which it stands.
The Democrats Abroad Global Black Caucus regrets the NFL's decision to force players to stand during the national anthem. We see this as an infringement on basic rights of self-expression as guaranteed by the First Amendment to the US Constitution. More broadly, it may diminish freedom of expression by employees and limit workers' rights. Protest is one of the highest forms of patriotism. For these reasons, we applaud the statement by the NFL players' union.
We need to focus on why the NFL players are kneeling. The critical issues of police brutality, racial injustice, mass incarceration (2.2 million people), and more, which animate today's civil rights movement, are eloquently summarized in Colin Kaepernick's April 21st acceptance speech when he received Amnesty International's  2018 Ambassador of Conscience Award. It is necessary to call out and put the brakes on these accelerating anti-democratic actions before they further limit civil and workers' rights.
As Kaepernick says, "Love is at the root of our resistance".
Watch Colin Kaepernick's Speech Before Amnesty International to learn the compelling reasons for taking a knee during the National Anthem.
#BlackLivesMatter
read more
See all posts
---
Upcoming Events