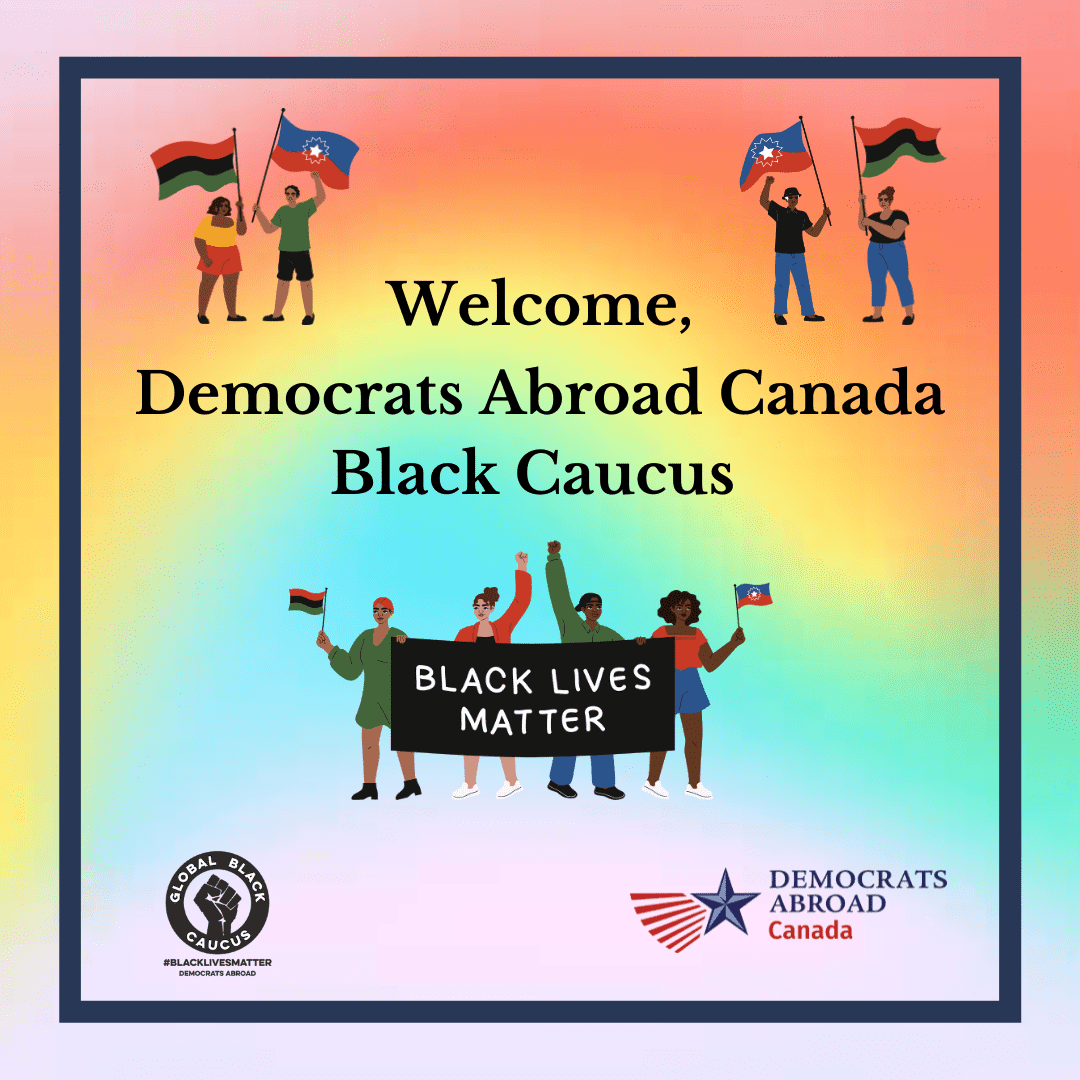 ❖ Welcoming Democrats Abroad Canada Black Caucus ❖

Right on time for #Juneteenth , the Democrats Abroad Global Black Caucus is welcoming the newly formed Democrats Abroad Canada Black Caucus to the family. The GBC couldn't be more proud of Star Goggins, Dr. Laura Allen, and Larry Rousseau for stepping up and being a force for positive change.

With the midterm elections coming in November, the new formation of this Caucus is very timely to help give the Black Indigenous People Of Color, short BIPOC, community voice in seeking representation to address many issues of injustice in our community including biases, violence, and voter suppression.

The DA Canada Black Caucus can help provide a forum for African Americans living in Canada to engage in discussion, become more informed, and advocate for issues of concern to Black Americans.

The Caucus is open to all Democrats Abroad in Canada, and we invite your support and input as we all face these challenges against democracy.

Become a member and help motivate, inspire, and get our Black Brothers & Sisters out to vote.

Democrats simply can't win without the Black Vote!

Are you interested in becoming a member of the DACA Black Caucus or would like to volunteer, please email the DA Canada Chair, Erin Kotecki-Vest at [email protected]
 
Join DACABC on Juneteenth!


---


#WelcomeToTheFamily #DemsAbroad #Canada #BlackCaucus #VoteFromAbroad #BlackVotesMatter #BlackLivesMatter #GlobalBlackCaucus #Juneteenth #MidtermsMatter