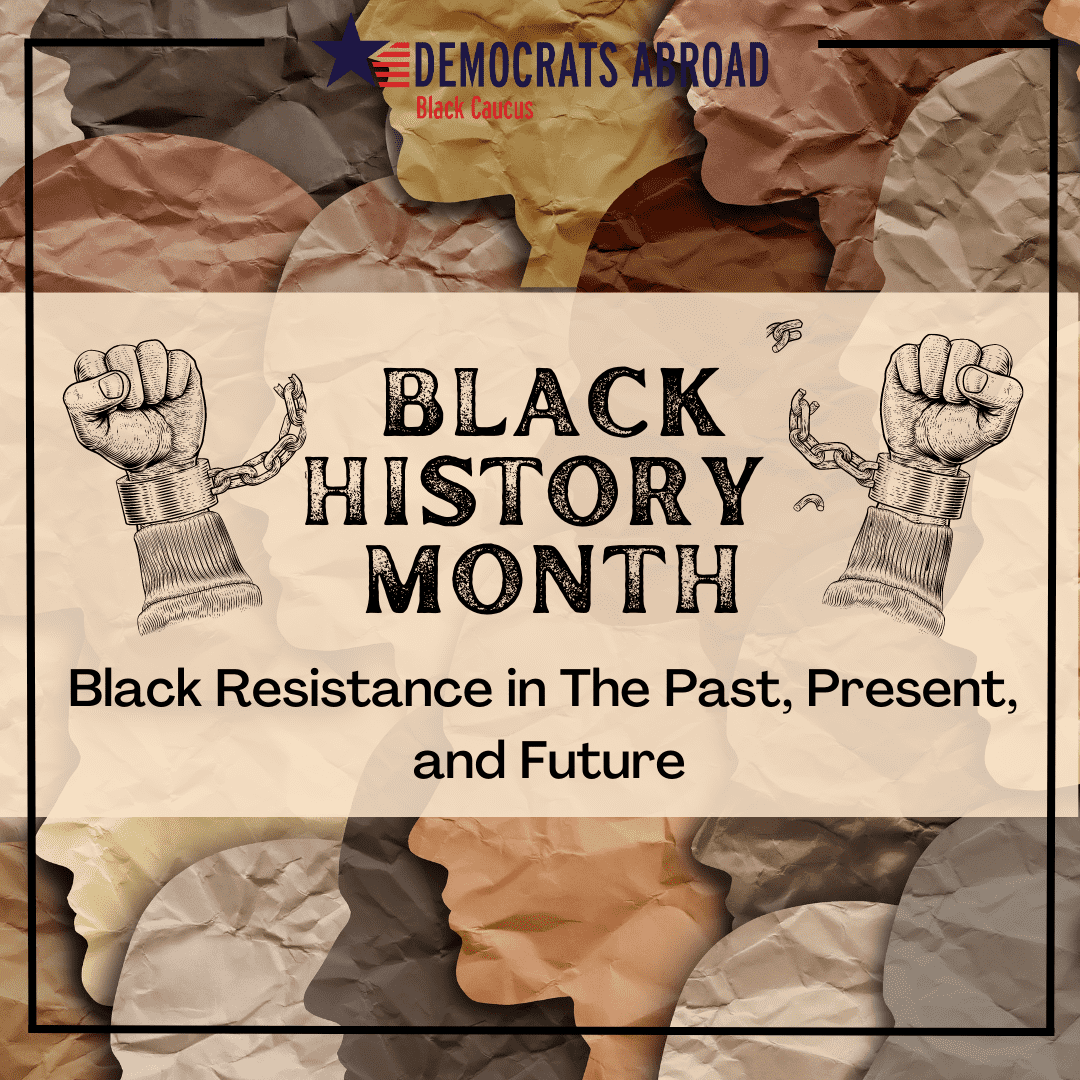 Happy Black History Month 2023
2023 Black History Month theme provided by the Global Black Caucus: Black Resistance in The Past, Present, and Future.
Black history is a living and breathing story of struggle and overcoming. It is both ancient and in process now. It is the summation and multiplication of Black people's capacity for innovation and the will to survive and thrive in the face of relentless violence against our humanity.
Placing Black history in this context of past and present affirms that it does not begin with slavery (as this country is wanton to do all too often). This point of departure is also a reminder that history should not be merely relegated to the past, but that in this very moment, we are making history in a way that will impact the kind of future we will have together.
We invite you to have conversations and share the knowledge! Gather with your family and friends, brothers and sisters, allies, or even with the stranger sitting next to you on a bench.
Here are a few Questions for Discussion and Reflection:
What connections can be made between earlier black freedom movements and the current protests? 

What sets the current protests apart from previous examples?

What strategies and theories of change have African American activists supported historically? How do these compare to the current protest demands?

How have local, state, and federal government responses to protests affected the movement for social change? What lessons can be applied to the current official responses?

What can the history of policing black Americans teach us about gender/class/racial/ethnic stereotypes in American society?

What role do community organizing and mass protest play in pressuring government/society to affect change?

What is the role of youth in the current protests? How does that compare to past movements?

Using examples from the past, what methods can historians and the general public use to preserve the history of the current protests and make them available to the public?
---
#BlackHistoryMonth #BlackResistance #BlackLivesMatter #RepresentationMatters #BlackVotesMatter #VoteFromAbroad #DemsAbroad #GlobalBlackCaucus #Reparations