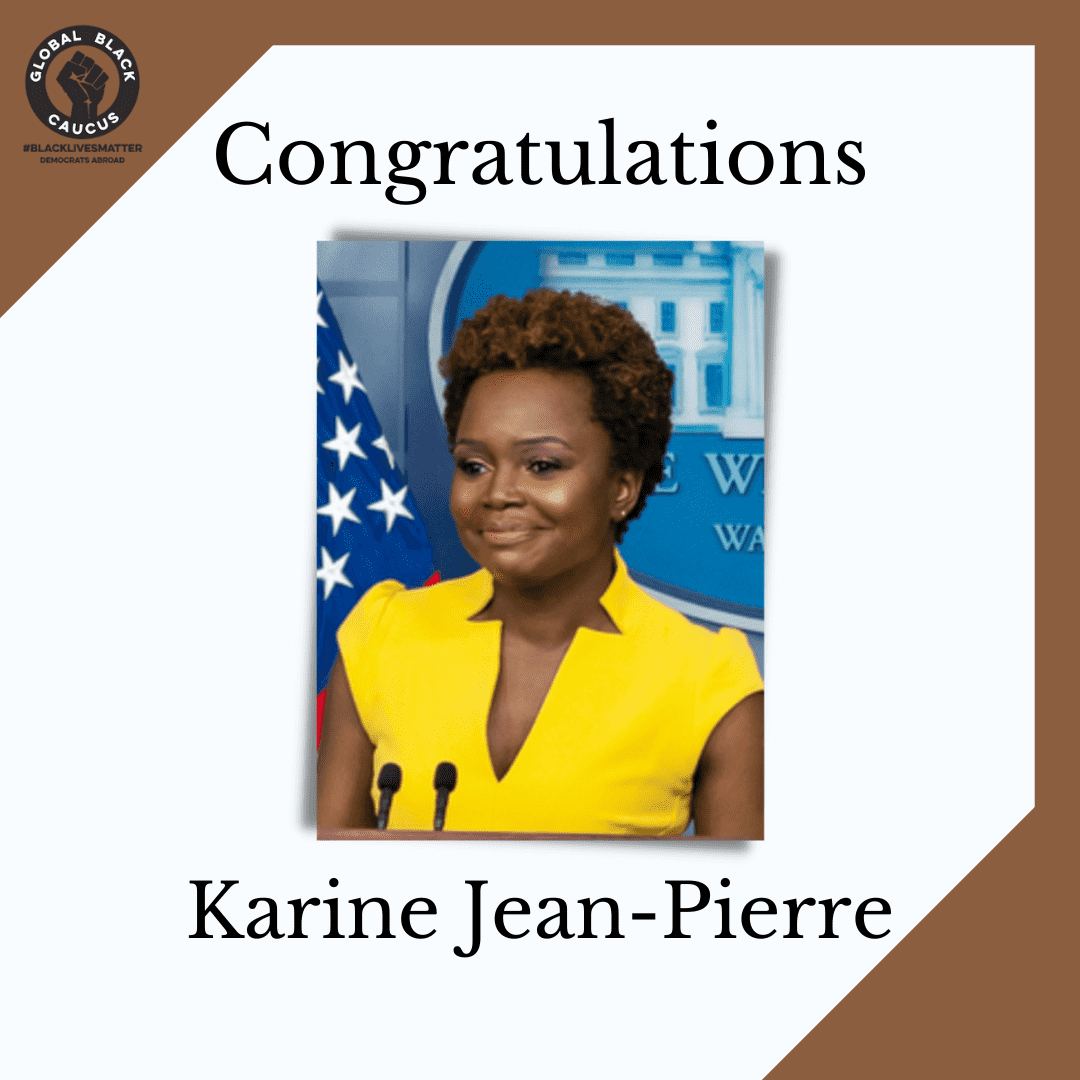 A huge congrats to Karine Jean-Pierrethe first openly LGBTQIA+ person and the first black woman to serve as the White House Press Secretary.
Karine Jean-Pierre is set to become White House Press Secretary on May 13, 2022, following the expected departure of Jen Psaki.
"She will give a voice to so many, and show so many what is truly possible when you work hard and dream big," Ms. Psaki said. "And that matters and we should celebrate that."

Thank you for making another historic appointment, President Biden!
---

#Congratulations #Representation #WhiteHouse #PressSecretary #BlackLivesMatter #BlackRepresentationMatters #DemsAbroad #GlobalBlackCaucus #VoteFromAbroad #BlackVotesMatter #MidtermsMatter #HistoryMade