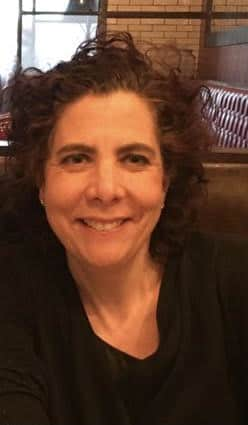 DAG GOTV Coordinator Candidate
To the Members of Democrats Abroad Germany: It has been an honor to serve as GOTV Coordinator since September of last year, one of the busiest and strangest of our lives. Whether long-time members of DA or new to the organization, everyone in any proximity to leadership stepped up their involvement to get Biden elected, and I was no exception. I became a member of DA in early 2017, shortly after helping to organize the Heidelberg Women's March, but soon left Germany to spend 18 months in Chicago. Shortly after my return, I was appointed GOTV Coordinator for our small but fierce Wiesbaden/Mainz chapter. In the relative lull of summer, we were able to stage a number of in-person tabling events in the area, such as the Whine Fest that ran parallel to Wiesbaden's famous Wine Fest. I am passionate about GOTV as the core mission of DA, but last fall, there was no honest way for me to know whether I could do the job. The decision to take it was driven by the "needs must" and all-hands-on-deck energy that everyone who lived through 2020 will be familiar with. This time around, I am, if anything, even more aware of the many aspects of the work I need to learn more about; but I now know where to look and, most of all, whom to ask. In seeking your vote, I am asking for the privilege to continue building on the structures DAG has put in place to wage what continues to be the fight of our lives. But I am also asking for the opportunity to continue cultivating the relationships that were not only established while we were doing the work, but that are, in a very real sense, the work itself. Thank you for considering my candidacy. 
Endorsement of Teresa Ritterhoff by Beverly Seebach
Endorsement of Teresa Ritterhoff by Jennifer von Estorff
Endorsement of Teresa Ritterhoff by Deandra Anderson
Do you like this post?