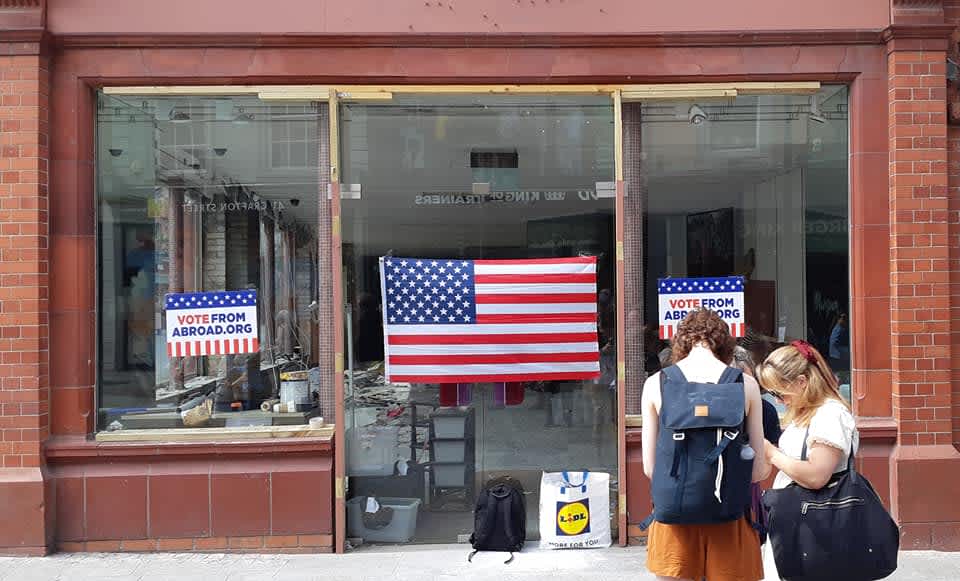 Dublin, Ireland, August 15, 2020 -  Democrats Abroad are out in the streets across Ireland for the 2020 election season, registering voters and assisting individuals in requesting their overseas ballot.  On Saturday, volunteers wearing Vote From Abroad masks and t-shirts assisted over 30 Americans!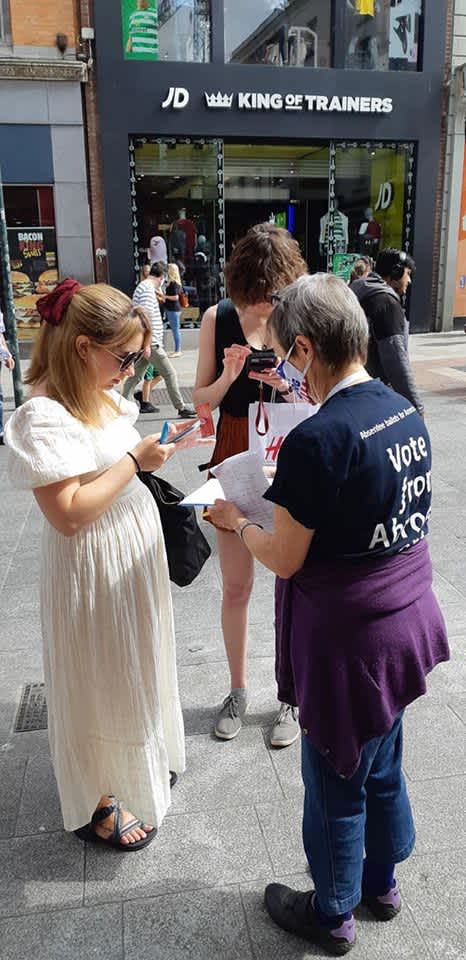 "We're excited to have volunteers in several different locations where we'll be helping out Americans who live here." said Carija Ihus, Chair of Democrats Abroad Ireland.  "Last weekend we were in Dublin and had a massive turnout.  This weekend, we're in Cork and Galway.  US Citizens can come and see us on the day, or they can go to www.votefromabroad.org directly. We are seeing ballot requests up 27% over 2018 and trending with our 2016 efforts – despite the pandemic. That's with our two busiest months coming up as we prepare for the election." 
Efforts to get out the vote for Americans in Ireland continue this weekend. In addition to Cork and Galway on Saturday, August 22nd, Democrats Abroad volunteers will be in Arva, Co. Cavan next Saturday, August 28th.
All American citizens who turn 18 before November 3rd are eligible to vote. 


"While we are Democrats," said TJ Mulloy, Vice Chair of Democrats Abroad and organizing the Galway events, "Republicans don't need to worry - We'll register them too!  The important thing is that everyone who can vote does vote."
Details on all events can be found on the Democrats Abroad Ireland Facebook page, or the Democrats Abroad pages at https://www.democratsabroad.org/ie.   American voters can register and request their ballot from http://www.votefromabroad.org.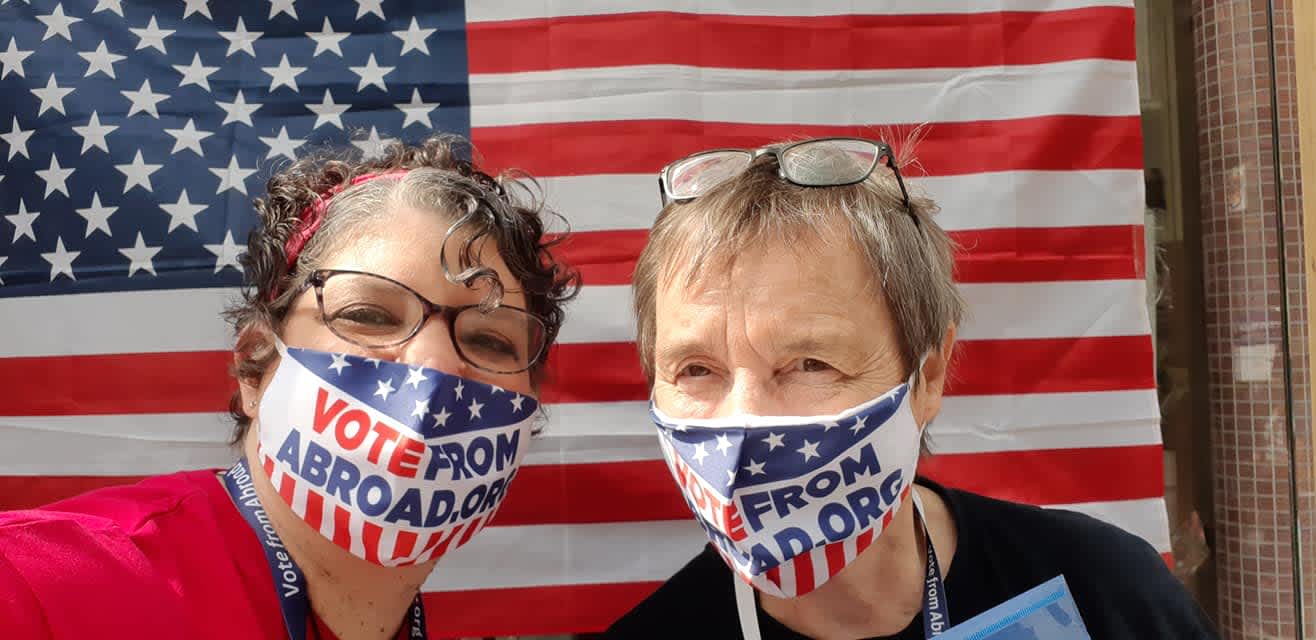 Do you like this post?