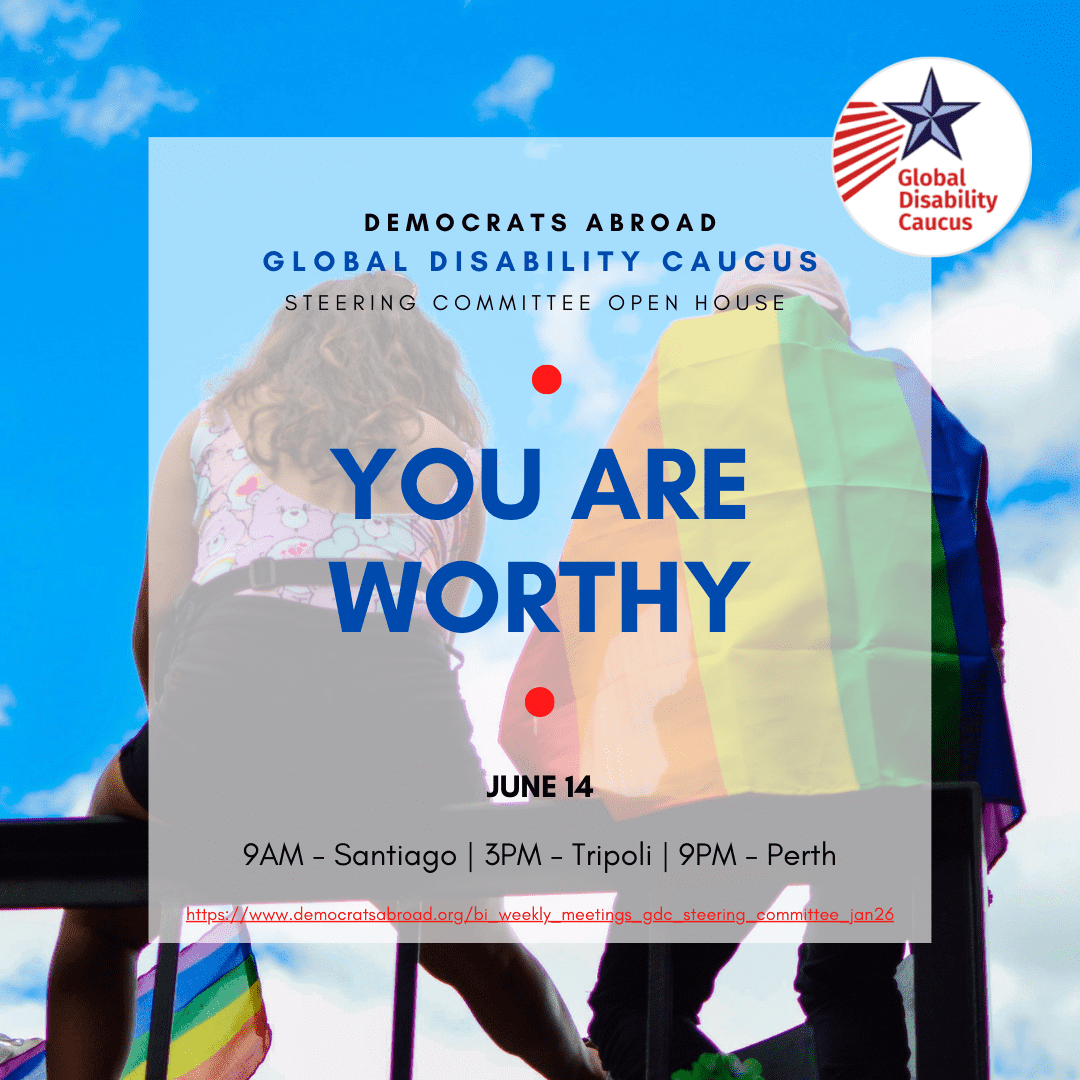 The Global Disability Caucus is dedicated to building a stronger Democrats Abroad! Our goals are to increase accessibility to information, events and activities. We strive to create sensitivity to and awareness of disability issues.
In addition to Democrats Abroad members with disabilities, we welcome and encourage the involvement of supporters of our members and our messages. We hope to form an inclusive, diverse, active, and effective community which provides fulfilling experiences for all.
Please check the Global Disability Caucus Wiki-Page or the DemsAbroad Global Calendar to find future dates for these meetings and other GDC events!
9 AM Eastern Daylight Time
3 PM Central European Time
9 PM China Standard Time
 THE FUTURE IS ACCESSIBLE! 
Consider making a donation to help get out the VOTE in 2022. Please donate today: https://www.democratsabroad.org/dc-donations
WHEN
June 14, 2022 at 9:00am - 10:30am Eastern Time (US & Canada)
Who's RSVPing
Do you like this post?