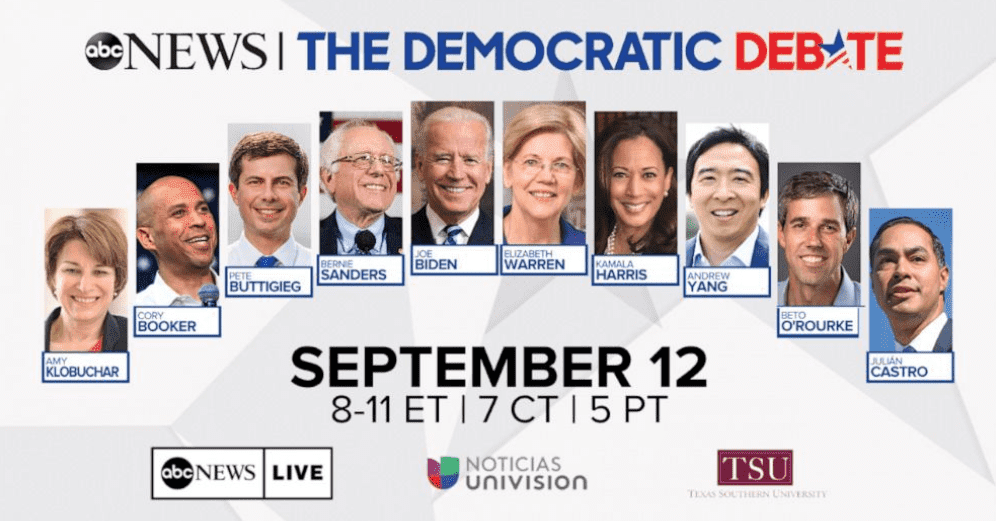 The third Democratic party presidential debate will be held on Thursday, September 12, 2019 (see http://time.com/5669734/september-democratic-debate/ for more information on qualifying candidates for this round of debates). 

Here in Barcelona, Democrats Abroad will be hosting a debate watch and conversation, to be preceded by a short update on chapter activities, on Friday, September 13, 2019. Details coming soon - watch this space and save the date! 
Do you like this post?