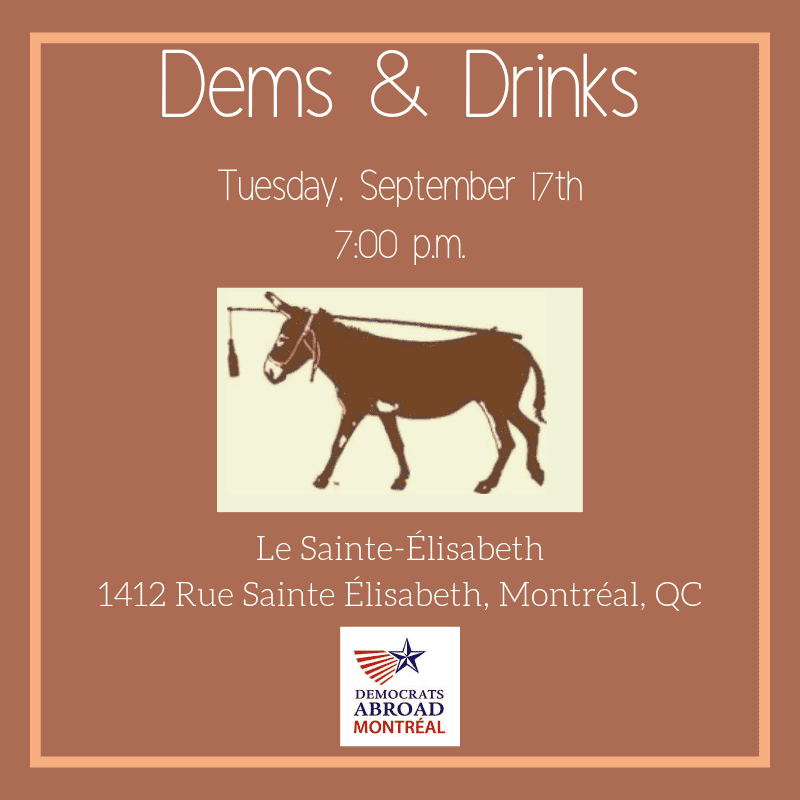 TAKE A LOOK AT THE UPCOMING EVENTS SECTION BELOW TO SEE THE DETAILS ON OUR NEXT DEMS AND DRINKS.
Our last Dems and Drinks was a lot of fun. We had a combination of new and "old" members in attendance and everyone seemed to have a good time getting to know each other and talking politics. The DA Montreal executive talked about doing another debate watch, but we decided that it might be more effective to have another DEMS AND DRINKS event which will give us the opportunity to talk WITH each other about the debate issues instead of straining to see and hear what is happening on a distant TV screen. We can also discuss the Climate Change town hall recently broadcast on CNN. So many issues to talk about.
The details of the next Dems and Drinks are below in the EVENTS section. I would encourage all members to try and clear their schedules to join us for what I know will be an interesting evening. We can talk AND drink – doesn't get much better than that!