This post includes the following information:
Pre-election day Nominations for Executive Committee (ExCom) positions and their brief candidate statements
How nominations from the floor at the Elections meeting will be conducted
How voting will take place at the meeting, whether attendees are there in-person or online

Midterm Elections presentation by Global DA Chair Candice Kerestan during vote counting
ExCom Announcement and move into AGM with new Chair

How to give another DA member your proxy vote (to enable them to vote on your behalf)
Nominations
Thank you to the members who have put themselves forward for a position on the ExCom. The following people have been nominated (and seconded by a DA Ireland member) for positions before the February 1, 2022 pre-election day deadline.
Nominated for Secretary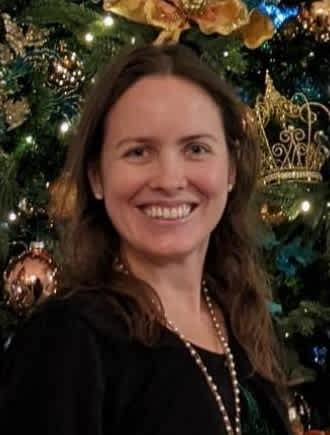 Amy McGovern: Amy McGovern has been a member of the Democrats Abroad-Ireland for ten years. She has been a lifelong Democrat prior to moving to Ireland. She is also a member of the Ashbourne Softball Club, an American Book Club, loves cooking, baking & fitness. Amy holds a Master of Science in Homeland Security from St. Joseph University, Philadelphia, PA, where she is an alumni member of Alpha Phi Sigma. Amy also holds Bachelor of Arts degrees in Political Science and International Studies from Lock Haven University of Pennsylvania. Amy was an active member of campus' campaigns for Hilary Clinton and Barack Obama, a member of various instrumental bands, and an alumni member of Tau Beta Sigma. While at college, she held positions as secretary, treasurer and social coordinator of her sorority. She is running for the position of secretary for Democrats Abroad. She would greatly appreciate your support for this position, as we continue the promotion of the mission of the Democratic Party in Ireland.
Nominated for Members-at-Large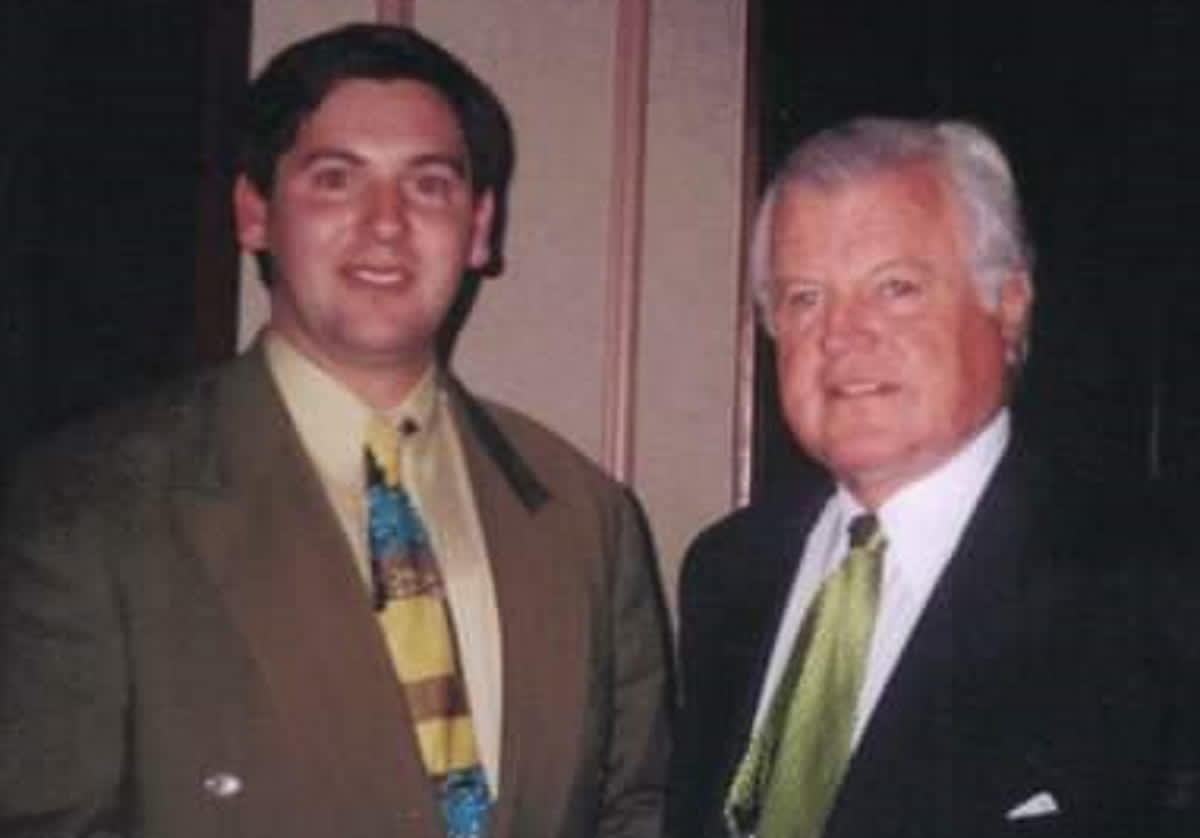 Jason Fitz-Patrick: I nominate myself for the position of member At- Large. I am from Dublin originally and now live in County Wexford. I became a naturalised American Citizen in 1999. I was fortunate to win a green card in the visa lottery coordinated by Congressman Bruce Morrison. I had an opportunity in Washington DC to meet Congressman Morrison and to thank him for the opportunity of living and working in America. I returned to Ireland after my Father died suddenly on July 12th 2006 for personal reasons and to support my Mom.
I worked in the Washington DC area for twelve years from 1994-2006. I lived in Reston, Northern Virginia. My most successful role was a Stockbroker with Bank of America Investment Services. I attended many events organised by Irish American Democrats in Washington DC. I had the pleasure of meeting:  President Clinton, Secretary Hillary Clinton, Vice President Gore,Ted Kennedy and the Kennedy family, Congressman Joseph Crowley, Congressman Richard Neal, Congressman Bruce Morrison. I also met Brian O' Dwyer several times when he was Chair of Irish Americans for President Clinton when Brian would be visiting the White House. Brian's father Paul was also very active in the Democrat party.
I would give the role my very best commitment if I was fortunate enough to be selected. I would enjoy the position very much and work on expanding our base in County Wexford, where I live, and the South East. It would be an honor and privilege if I was fortunate to be selected as I have always been proud to support our party.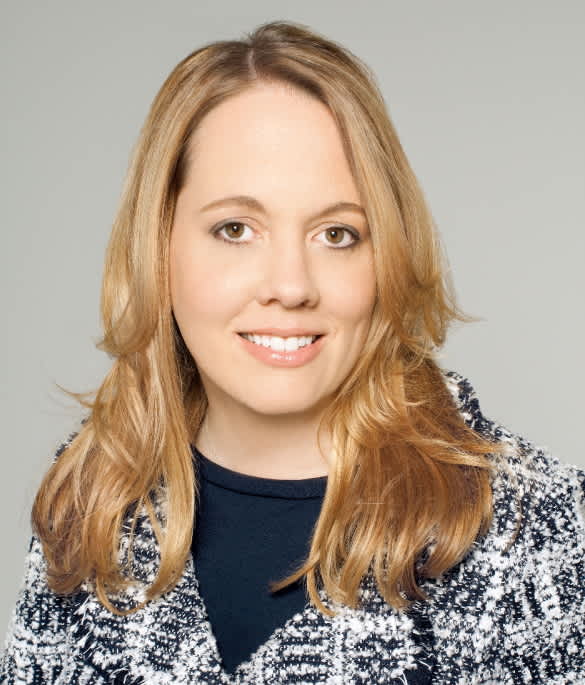 Patti Shields: I have nominated myself to join DA Ireland as a Member at Large of the DA ExCom. I am currently a group administrator for DA Ireland, having returned to Ireland after almost 6 years back in the US this past August. In my prior life with DA I have served on the ExCom as both Vice Chair and Treasurer for DA Ireland, and at the international level as head of Global GOTV where we began growing our capacity for organizing and supporting GOTV efforts at a global level.  Prior to my life abroad I worked as part of the original Obama for America Team in 2007/2008 as a Team Lead from California and worked on grassroots campaigns in Colorado, Nevada, and North Carolina for the 2008 election. In moving to Ireland in 2010 I transitioned to be the head of Ireland fundraising for the Obama Victory Fund in 2012.  In Dublin as part of OVF we hosted/helped to organize events to promote GOTV and fundraise featuring leaders such as former DA Chair and VA Governor Terry McAuliffe, Maryland Gov. Martin O'Malley, and AmbassadorCharles Adams. I am a past President of the American Women's Club of Dublin. I currently live in county Wicklow with my husband and daughter, and I  vote in New Jersey.  My goal as part of the ExCom as a member at large is to raise awareness about voting from abroad across Ireland and register eligible citizens to vote in the important midterm elections — and support the Chair/Vice Chair in their roles for DA Ireland.  
Richie Cunningham:  I, Richie Cunningham would like to nominate myself to the position of member at large. As a long time DA member, I have been active for many years in the west of Ireland. My activities include promoting US citizens to vote,  and organising primaries, etc. in the west.
Francis Stephens:  I have been a long time DA member and I have been active for many years in the west of Ireland with Richie Cunningham. Our activities include promoting US citizens to vote, organising primaries, etc., in the West. I hope to be involved for the foreseeable future. 
Floor Nominations
DA Ireland's bylaws, and our waiver to allow virtual attendance, allow for floor nominations by members in attendance at the election meeting. As you may have noted, we have several positions without nominations. At the Elections meeting, the Nominations and Elections Committee (NEC) will be asking for floor nominations from DA Ireland members who are in attendance at the meeting (both in-person and online). Nominations will be requested for each office, one at a time, beginning with the Chair. Members can nominate themselves or someone else for any position, including positions that already have nominations. Seconds will be requested for each nomination by another DA Ireland member. The following positions currently have no nominations:
Chair
Vice Chair
Treasurer
Counsel
Youth At-Large Member (age 18-35)
Members who are currently nominated for another position can also be nominated from the floor for a different position. Note that the ExCom elected at the February 19th meeting is a one-year commitment because, according to DA bylaws, elections are to take place in odd-numbered years. We will get back in sync by having the next election in 2023.
Voting
Each person nominated, whether by pre-election day nominations or from the floor, will have the opportunity to make a 1-2 minute statement to the attendees before voting commences. Voting will then take place electronically. Online attendees will get a link to the electronic ballot in the chat section of the Zoom page. We'll do a quick tutorial on the day on how to find it, and technical assistance will be available if you need it. In-person attendees will be able to vote with the ballot link provided using a smartphone, tablet, or computer. Anyone present without one of those devices will be able to use one of the computers or tablets provided by the NEC. In-person technical assistance will also be available in the room. (Also see Proxies below.)
Midterm Election Presentation by Global DA Chair Candice Kerestan
During the vote-counting period (conducted by the NEC with an independent observer), Global DA Chair Candice Kerestan will share DA plans for how we can participate in ensuring Democrats win in this year's midterm elections.
ExCom Announced by Nominations and Elections Committee (NEC)
At the close of the vote counting period, the NEC will announce the new ExCom. After that, the NEC will pass the meeting to the new Chair, who will chair the Annual General Meeting portion of the meeting.
Proxies
If you cannot attend the election meeting either in-person or virtually, but you still want to vote, you can use a proxy. Some key bits of information about proxies:
Voters can only carry 3 votes total, the voter's vote and up to two proxy votes.


Proxy holders must be DA Ireland members. Proxies are issued on a first-come-first-served basis. If a voter assigns a proxy to someone who has already received their maximum number of voting proxies (2), any other proxies submitted will be invalid. Please check with your identified proxy holder to be sure they can hold your proxy before using the link to the proxy form below.


The deadline for submitting proxies with the electronic form (http://bit.ly/DAIE_Proxy) is February 18, 2022 2:00 pm Dublin Time.


DA Ireland members attending in person can bring physical copies of proxies to the meeting. Those proxies will be checked to ensure they are valid (i.e., the proxy holder is a member of DA Ireland and doesn't already have all votes committed.) Contact the NEC at

[email protected]

in case of emergencies. A PDF version of the form for handwritten input is available here: http://bit.ly/PDFProxy
Proxies can be either Instructed (proxy holder must follow voter's instructions how to vote), or Uninstructed (proxy holder votes as they choose). NOTE: If you instruct your proxy holder about a specific Officer or At-Large position, and the candidate slate for that Officer or At-Large position later changes (for example, due to nominations from the floor at the elections meeting, or if your candidate choice drops out), then that part of the proxy automatically will become Uninstructed.


Send your form in early so that we can check that your proxy is problem-free, and if it isn't, help you find a solution.


It is always possible for voters to cast their vote, even if they have identified a proxy holder for all votes. The proxy vote is then overridden. In this situation, please also notify your proxy holder that you will be voting.


The Proxy Form is available here http://bit.ly/DAIE_Proxy.  On the form, be sure to enter the email address linked to your Democrats Abroad login. That email is shown at the bottom of every email you receive from Democrats Abroad. You will receive a copy of the form you submit so you can share it with your proxy holder.


Please contact the NEC if you have any questions or need help with the form (

[email protected]

).
From the NEC: Barbara Jacobi (Chair); Edwin Koenck and Randolph Cecil (Sub-chairs)
Do you like this post?