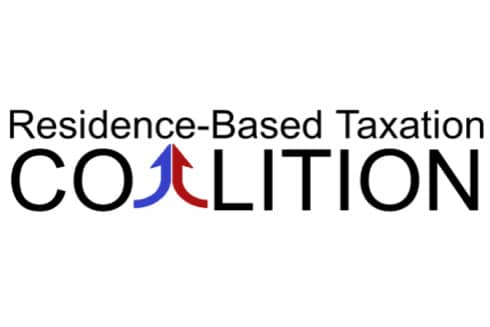 Democrats Abroad is pleased to announce that it has joined the RBT Coalition, adding our name to a non-partisan list of organizations, individuals and entities who support a switch from our current system of citizenship based taxation to residency based taxation, also known as RBT.  Of all the Americans abroad issues, taxation is THE issue that impacts every single one of us.  It affects young and old, married and single, regardless of economic status and party affiliation.  We believe that this growing community of RBT advocates and activists will demonstrate to Congress the enormous demand for tax fairness for Americans abroad and persuade them to work with us on a workable RBT implementation model.  Click here to download our expression of interest letter in joining the RBT Coalition and the RBT Coalition Media Announcement.
----
U.S. taxation causes serious personal and financial problems for Americans who live and already pay tax in another country (or countries).
The U.S. tax code contains 2 dozen provisions that discriminate against Americans abroad.  Some types of income are double taxed and there are serious barriers to banking, saving and investing.

Filing from abroad is unbelievably complicated.  Most Americans abroad hire expensive tax return preparers to produce filings that show there is no tax to pay. Otherwise ordinary citizens are forced to navigate the convergence of the U.S. tax system and that of the country where they live and the provisions of international tax treaties. This is unacceptable. 

Policies like FATCA, designed to catch criminals like tax cheats and money launderers, cause real pain for ordinary, law-abiding, working class Americans abroad.  

Banks lock them out.  

Non-US spouses remove them from financial accounts and assets.  

And they lose employment and business opportunities.

Lastly, IRS support is woefully inadequate and has been for a long time. 

There are no IRS agents abroad.

There are no dedicated, toll-free helplines accessible from any country in the world and operated by IRS agents with specialist knowledge of the unique filing issues we face.

Programs for low income and elderly Americans providing free e:filing and free tax preparation support from qualified volunteers are not available to Americans abroad.
In summary it is virtually impossible for even ordinary Americans abroad to prepare filings without professional support and that comes at an unacceptably high price.
Americans abroad need urgent help from Congress to eliminate double taxation, remove barriers to banking, saving and investing and simplify filing.  Democrats Abroad has been speaking to Congress for many years about a switch to RBT.  Work is on-going on a model to introduce RBT that would provide tax relief to Americans abroad and not create tax loopholes.  We are pleased to add our name to
this growing list of RBT advocates and activists
that will demonstrate to Congress the enormous demand for a switch to RBT.