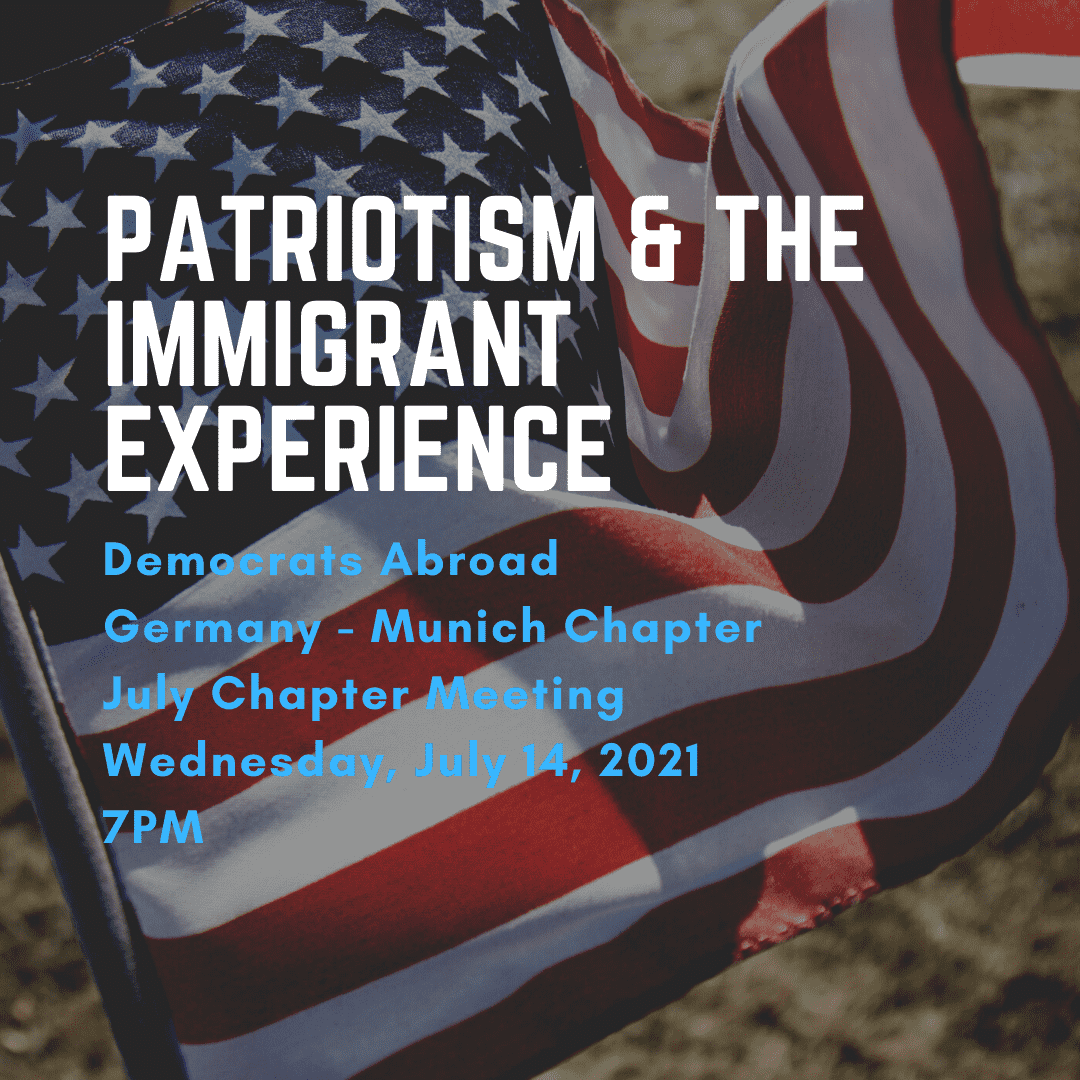 Please join us for Democrats Abroad Germany - Munich chapter, July chapter meeting.
In July, we will be celebrating the 4th, and its an opportunity to think about what makes us patriotic.  If we have close ties to immigrants, having the chance to celebrate the founding of the US holds special meaning.  It could be that during the current to many generations ago, someone in your family made the difficult choice to emigrate from their country and make the US their new home and country.  What does patriotism mean to those who made that choice? What does it mean to those who are US citizens now, as a result of that choice?
For our July meeting, we want to hear from our chapter members - do you have any stories to share about your family's journey to the US, or how they have celebrated the US on the 4th?  Please reach out (munich(at)democratsabroad(dot)de) and let us know if you want to speak, so we can make sure to hold a spot for you!
WHEN
July 14, 2021 at 7pm - 8:30pm Berlin Time
WHERE
Zoom - please RSVP for log in details
Zoom - please RSVP for log in details
Zoom - please RSVP for log in details 50678
Germany
Google map and directions
CONTACT
Karena Detweiler ·
Who's RSVPing
Do you like this post?