Do you have to mail your ballot to vote in the November mid-terms?  Worried about how long the mail will take?
Please join the: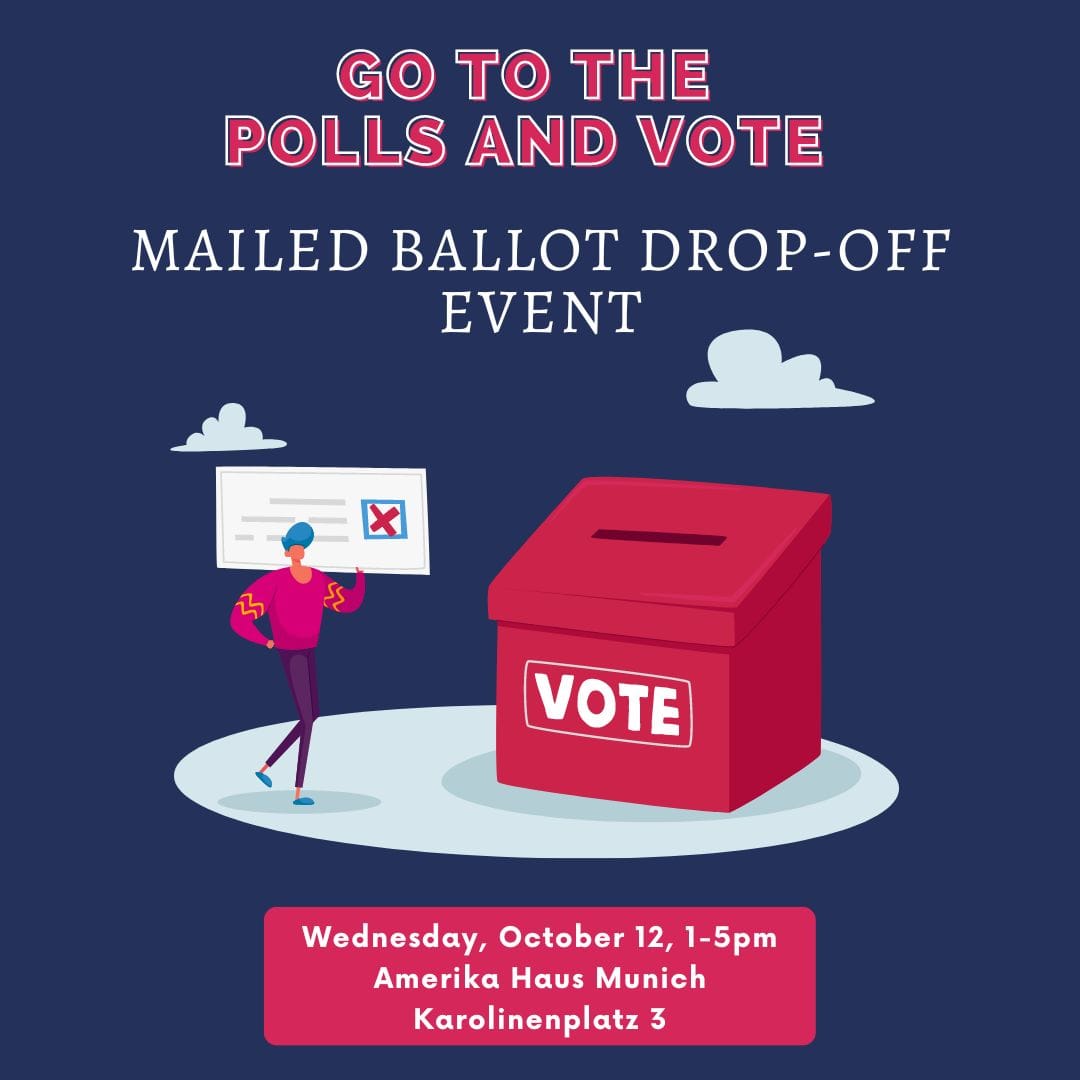 The US Consulate in Munich has organized a ballot drop-off event on Wednesday, October 12 from 1pm - 5pm, at the Amerika Haus in Munich.
If you vote in the any of the states listed below, or have a mail in ballot from any of the other states, please take advantage of this service.
Fill out and prepare your ballot as you would to drop it in the mail, and drop it instead in the box of ballots that will be sent by via the consulate mail service that week.  As this mail service moves faster to deliver the mail stateside, you can feel more assured that you ballot will make it by your state's deadline.
Alternatively, if you cannot make this event, you can also drop-off your ballot at the US consulate in Munich, Königinstraße 5, 80539 München.  Please be sure to do so by Thursday, October 13, to be sure it makes back to your voting precinct in time.
We hope to see you there, and as always, thank you for voting!
States that require mailed in ballots:
Arkansas
Connecticut
Georgia
Idaho
Illinois
Kentucky
Maryland
Michigan
Minnesota
New Hampshire
New York
Ohio
Pennsylvania
South Dakota
Tennesee
Virginia
Vermont
Wisconsin
Wyoming
WHEN
October 12, 2022 at 1:00pm - 5pm Berlin Time
CONTACT
Karena Detweiler ·
Who's RSVPing
Do you like this post?