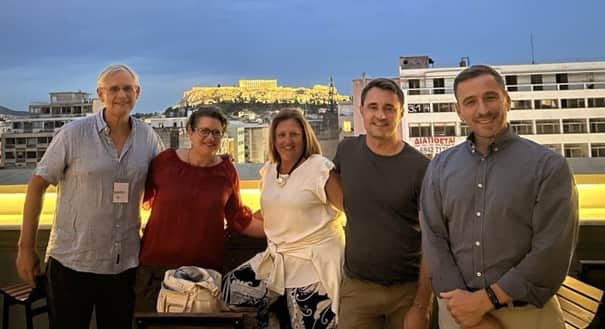 l-r DAGR Chair Brady Kiesling, Veronica Kalas, Treasurer Marion Kavallieros, Athens Chapter Chair Tyler Boerson, and Alcman Granitsas

Athens Chapter Labor Day Happy Hour
Come early, see old friends, meet new ones, and catch up on the news and views! Athens members did just that this past week, with Labor Day in mind. The Happy Hour crowd met at the Olympias Rooftop Bar to celebrate Biden's pro-labor policy advances and ... well, okay ... to share summer holiday reports while also cooking up some extra activities for upcoming happy hours. If you missed this one, you may not want to miss the next.
And remember, the get-togethers are set for 6 to 9 p.m. ... but most venues won't throw you out if a good political debate gets rolling.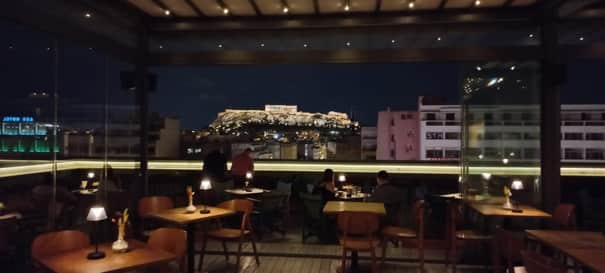 Last ones standing got a lovely view of the Acropolis by night.