---
---
Cast Your Ballot in the DA Austria Global Primary

This week, the week of the Super Tuesday primaries in the US, Democrats Abroad members throughout the world – including Austria - can cast their ballot for their favorite Democratic candidate.

Dates: March 3, 2:30 p.m. – 9:00 p.m.
and March 5, 12 noon – 3:00 p.m.
Place: Café Museum, Operngasse 7 (on Karlsplatz), 1010 Vienna www.cafemuseum.at/


Please check the FAQ Democrats Abroad Global Primary below for more detail.

---
Annual General Meeting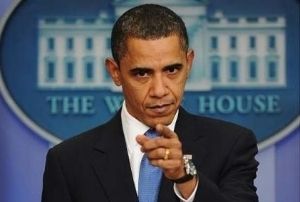 This year's Annual General Meeting will be on Saturday, March 5, starting promptly at 4PM. We hope to share Austria's voting results for the Global Presidential Primary, so you definitely do not want to miss out on this special event.

As we reflect upon last year and look forward to keeping putting another Democrat in the White House in November, we hope you will join us and start planning how to be part of the exciting elections this year! We will also be having dinner together for those interested afterwards at 7 pm, so please let us know if you would like to join either event.

Please click here to RSVP for the annual general meeting at 4 p.m.. (Webster University).
Please click here to RSVP for the dinner following the meeting at 7 p.m. (location TBA).

Date: March 5
Time: from 4 p.m. to 5:30 p.m.
Place: Webster University Campus, Rm 1.14 inside Palais Wenkheim, Praterstrasse 23, 1020 Vienna

---
Young Dems Pub Night St. Patrick's Day edition. The Golden Harp 3rd District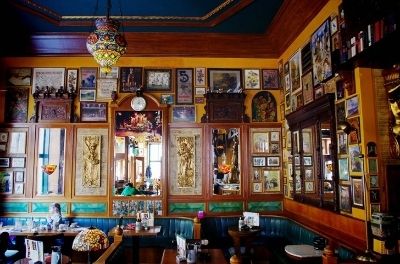 It's that time of year again: leprechauns, shamrocks and Guinness! Join us in the non-smoking Golden Harp Irish Pub in the 3rd district. The shenanigans start early at 6 p.m., so bring your favorite emerald-colored sweater and toast your fellow Dem-o'cratic friends.
Click here to RSVP
Date: Thursday, March 17
Time: 6 p.m.
Place: The Golden Harp Irish Pub Erdbergstraße 27, 3rd district, 1030 Vienna www.goldenharp.at/
---
Salzburg March Meet-Up


Our next meeting will be Friday, March 18, at The English Center at 5:30. Members and friends are welcome. Please give Mary Ann a quick call at 0664 59 23 408 (or send a text) to let her know you are coming.

Click here to RSVP
Date: Friday, March 18
Time: 5:30 p.m.
Place: The English Center, Haunspergstrasse 37A, 5020 Salzburg
Contact:Mary Ann Balko-Koch 0664 592 3408


---
Graz March Meet-Up


Whether you're excited or fed up with the primaries by this point, come celebrate/vent with fellow Democrats over sensational burgers (our president's favorite food!), delicious fries and some drinks at B.EAT - a "new American restaurant" (Harrachgasse 2, along Glacisstraße). We look forward to seeing you and meeting some new faces! Thoroughly disgusted Republicans also welcome! ;)


Click here to RSVP
Date: Wednesday, March 30,
Time: 7 p.m.
Place: B.EAT, Harrachgasse 2, 8010 Graz
RSVP: Appreciated by March 29th at here or call 0650/312 5572
---
Democrats Abroad Global Meeting in Berlin May 12 - 15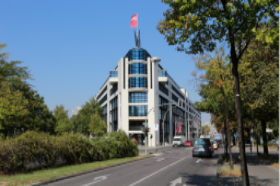 Our global Democrats Abroad leaders have some really great events planned for Berlin in May at the Willi Brandt Haus, and this 4-day meeting — with the regional caucuses (Fr) and global convention (Sa) — promises to be very exciting for our leaders, our delegate candidates and our super-volunteers. Please consider coming to BERLIN 2016 if you are interested in getting involved and seeing how the machine works from the inside. Both our Chair and Vice Chair will be in attendance, and we would love to have you join us as well.

In case you are interested in some basics about BERLIN 2016, please e-mail our V.C. at

[email protected]



---
FAQ: DA Austria Presidential Global Primary, March 3 and March 5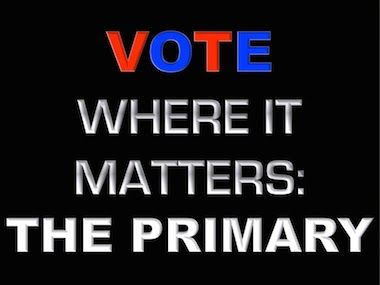 Q: Am I eligible to vote in the Democrats Abroad Global Primary?
A: Any American living abroad, who will be at least 18 years old on Election Day 2016, and who is a member of Democrats Abroad is eligible to participate, on the condition of not having voted (or intending to vote) for a presidential candidate in any other state primary in 2016.

Q: How do I join Democrats Abroad?
A: Just visit www.democratsabroad.org/join and fill out the form. It will only take a minute or two. Tell your friends to join, too.

Q: Can I join on the day of the Primary?
A: Yes absolutely. Our voting centers will be equipped to register new party members on the spot.

Q: How do I vote in the Global Presidential Primary?
A: There are two ways you can vote in the Global Primary. The FIRST WAY is to go to your local VOTING CENTER during the designated voting hours in the first week in March (see info above about voting at Café Museum in Vienna). Each Chapter of Democrats Abroad will have a Voting Center. Just be sure to bring your U.S. passport.

Q: What if I can't attend that day, or I live far from the nearest voting center, is there another way I can vote?
A: Yes. The SECOND WAY to participate is by REMOTE VOTING. You can download a ballot HERE, mark it, sign it, date it, and send it to us either as an email attachment or via old-fashioned snail mail (or you can even fax it!). It has to be postmarked no later than March 8 to be valid.

Q: When does Remote Voting begin and how do I do it?
A: NOW! From January 11 to March 8, it is possible to download and complete a ballot via Remote Voting, and if you would like to do so, please CLICK HERE. There is a full set of instructions that accompany the ballot.

Q: I cannot download and/or print a ballot but I want to vote via Remote Voting. What do I do?
A: Write to your local Country Committee with your complete address and contact information, and they will send you a ballot by post (for Austria, write to [email protected]). If you cannot contact them directly, then write to us at p

[email protected]

and we will forward your request to them.

Q: Where do I return my ballot (and only my ballot) after I complete it?
A: If you are returning it as an email attachment, then send it to p

[email protected]

. If you are returning it via postal mail, and you are a member in Austria, send it to Keith Jacomine, Democrats Abroad Austria, Mariahilferstrasse 7/2, 1060 Vienna, Austria

Q: What Information is required on my ballot?
A: Your full legal name, date of birth, your country of residence (e.g., Austria), address of residence in Austria, voting address in the US (or at the very least, the state in which you vote), and if you are returning it by email, your email address. You must also sign and date your ballot for it to be valid.

Q: Why do you need all that information? And why do I have to sign my ballot? Isn't it secret?
A: This is a partisan election for a political party, not a federal election. By signing your ballot, you are attesting that you are a properly qualified party member in good standing, and that you haven't voted in any other primary election. And if the results are challenged and we are called upon to provide proof of the validity of a ballot, your signed attestation will be that proof. We will note only that you voted, as is the case at any voting station in any election.

Q: Can I vote in my home state primary?
A: Yes and No. Ours is a Global PRESIDENTIAL Primary. If you vote for a presidential candidate in our Global Primary, then you cannot vote for a presidential candidate in your home state primary. However, you may vote for Senator, Congressional Representative, Governor, state reps, etc. in your home state primary. To do so, you will first need to contact your home state Democratic Party for the rules and regulations for voter eligibility, remote participation, and the use of absentee ballots, and then request an absentee ballot from your home state.
Each state is different, and each state party has its own set of rules governing its primary election. But in fact, it is in your interest as an American living abroad to vote in our Global Presidential Primary.

Q: Why should I vote in the Global Primary instead of my home state primary?
A: Lots of reasons. First, participating in the Global Presidential Primary shows our country (and the world) how important our elections are to US Citizens living abroad—and how important WE are to those elections. Our strength is in numbers, and by making our voices heard loudly, we make the issues that matter to us known. Voting in the Global Presidential Primary is a forceful way to advocate for those issues.

Second, your vote has greater weight in our Global Presidential Primary than it does in your home state party. Think about it: ten million votes may be cast in the NY or CA state primaries, but maybe five hundred thousand in DA's Global Primary. Each individual vote is amplified and more powerful in our primary.

Third, by casting your vote in the Global Primary, you'll help give DA a stronger voice and greater weight within the Democratic National Committee. Representation in the DNC is based on proportionality. The more we vote, the more representation we have, and this improves our chances of achieving some of our most important policy goals.

Fourth, the Global Presidential Primary is the same week as Super Tuesday, which means that it will have an impact early in the nominating race. Who knows? The whole contest could ultimately be decided by the outcome of our primary ... the next POTUS could be determined by the vote that YOU cast in the Global Presidential Primary! No, really. We're not exaggerating. And ...

Finally, we have made it very easy for you to do, at both our Voting Centers and by Remote Voting. Sheer turnout — raw numbers — really does matter, and that's why we want you to vote in the Global Primary. Simply put, it's in your interest to do so.

Q: I want to vote in a Republicans Abroad Primary. Can you help me out?
A: No. The GOP does not have a primary for its members abroad. The Democrats Abroad Global Presidential Primary is the easiest and simplest opportunity for Americans living abroad to participate in the nominating process of either party. Besides, at this point, wouldn't you really rather be a Democrat? Join us at www.democratsabroad.org/join

Q: The specific question I have hasn't been answered on this FAQ. What do I do?
A: Write to us at p

[email protected]

with your question and we'll get back to you with an answer as soon as we can.

---
DAA Review Democrats Abroad Global Town Hall
On Sunday, February 21, thousands of DA members around the world participated in a Global Town Hall presentation of the Democratic presidential campaigns with presentations and question-and-answer sessions with Senator Bernie Sanders as well as former Secretary of State Madeleine Albright on behalf of Secretary Hillary Clinton. Watch parties were held throughout Austria. If you missed the live event and would like to watch a recording of the session, it can be accessed via this link: www.democratsabroad.org/the_campaigns_speak_to_democrats_abroad

---
Links to other DA information
Democrats Abroad Austria: www.democratsabroad.org/at
Democrats Abroad International: www.democratsabroad.org
The Democratic Party: www.democrats.org
http://www.votefromabroad.org/
Democrats Abroad Austria on Facebook
---
Contact
[email protected]
By post, write to:
Democrats Abroad Austria
c/o Robert Muller
Postfach 45
A-1042 Wien

Tel: +436767833858
Up to contents
---
Do you like this post?