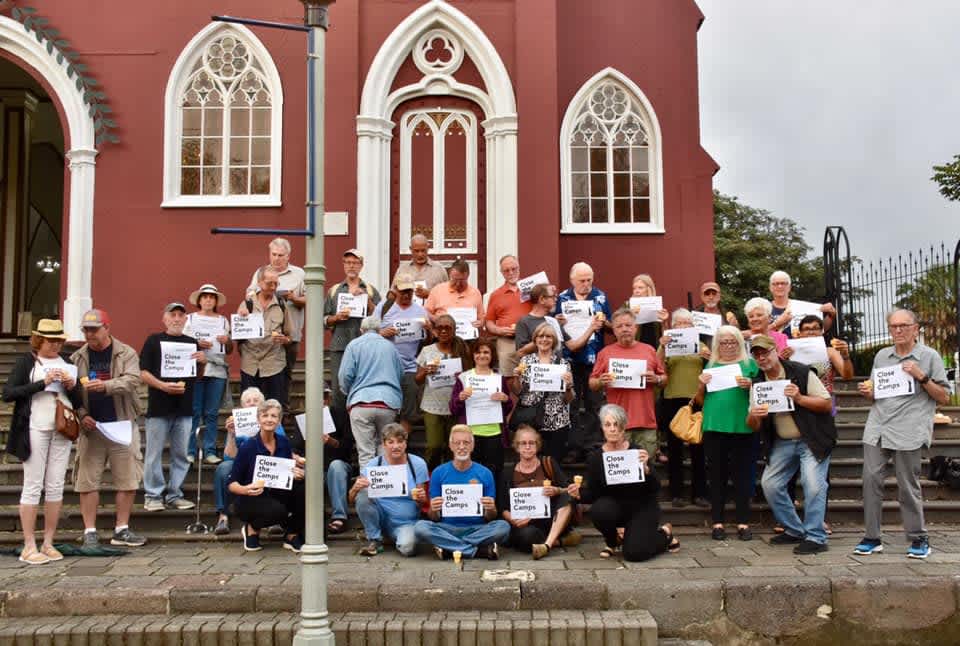 OUR GRECIA TEAM
For our May meeting we will feature DACR's TEAM GRECIA. They are super-organized, hold monthly meetings to discuss political/social issues, and have led the way in voter registration and the Global Presidential Primary.
In January Grecia Team founder Angie Vachio was elected Vice-Chair of DACR. The new Grecia Team Chair is Lydia Barrow-Hankins, who got involved almost from the moment she and her husband Ron set foot in Costa Rica.

UPDATE ON IMMIGRATION ISSUES RELATED TO THE NORTHERN TRIANGLE

In light of Vice President Kamala Harris's upcoming visit (June 7-8) to Mexico and Guatemala to address the causes of the immigration crisis on the U.S.-Mexican border, Grecia Team member Don Voelker will give us an update on U.S. aid to the Northern Triangle and its past successes and failures.

DATE: Saturday, May 29
TIME: 10 am
LOCATION: on your computer via Zoom
Please click here to RSVP
NOTE: once you have sent us your RSVP, a Zoom link will be emailed to you on the
morning of the event.
Sincerely, 
Steve Johnson
DACR Chair