Wednesday, April 12
Bordeaux , France
Politico-Cultural Chat : Bordeaux Chapter Zoom Event
RSVP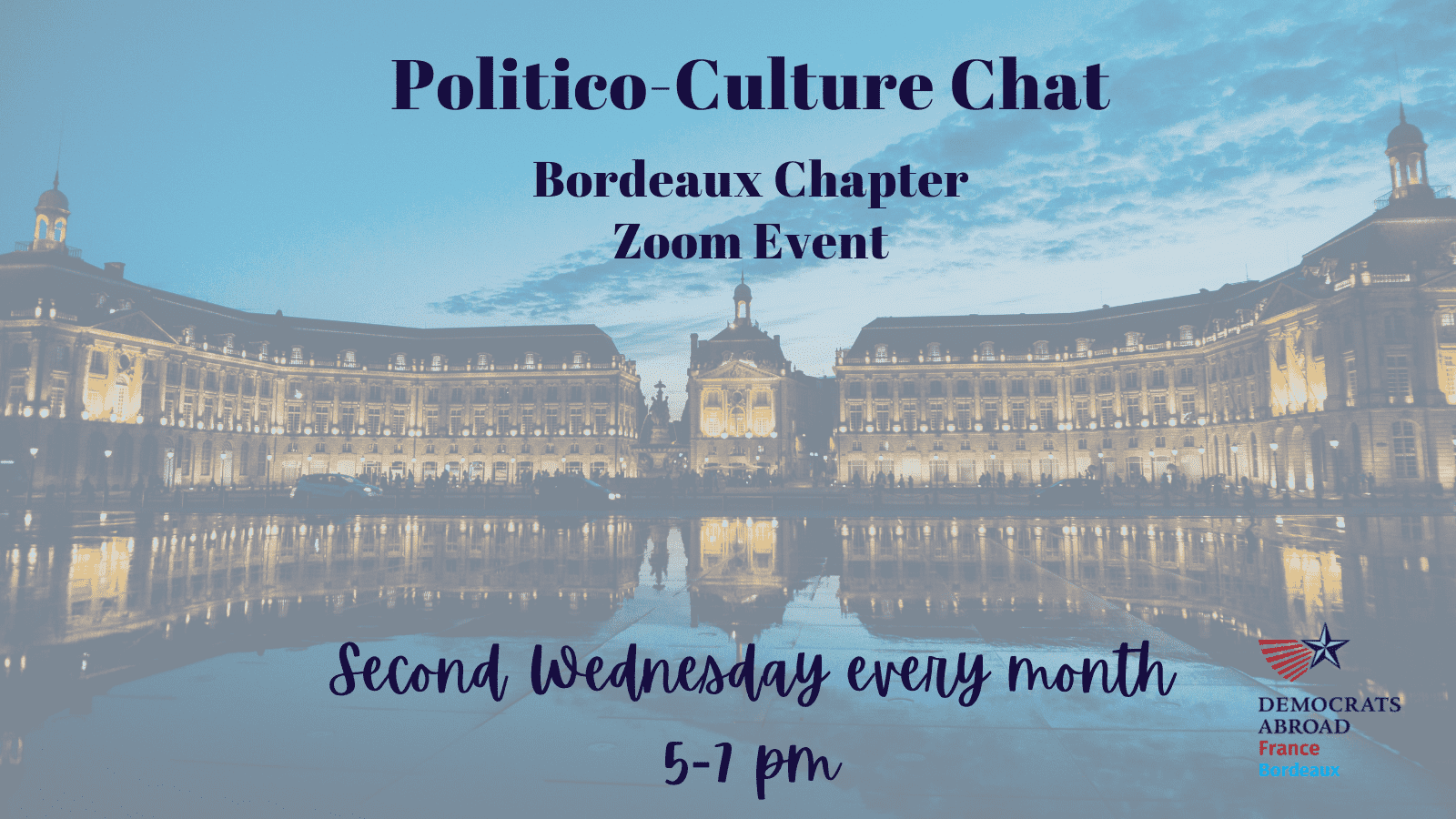 BORDEAUX CHAPTER POLITICO-CULTURE CHAT
Join this freewheeling discussion of American politics as it touches upon History, Art , Film, Psychology …… (because "tout est politique").
Every second Wednesday of the month, our two-hour zoom Chat takes off from a file listing articles and artifacts, centered around a given theme. This optional "Chat File",  new each month and ready on the 5th, comes to you by e-mail.
You will receive the information for joining via zoom when you RSVP.
Prepared and moderated by Trudy Bolter.
WHEN
Wednesday, April 12, 2023 at 05:00 PM Paris Time
CONTACT
4 RSVPs