Saturday, August 05
Wassenaar, Netherlands
Roof Top Borrel | WASSENAAR
RSVP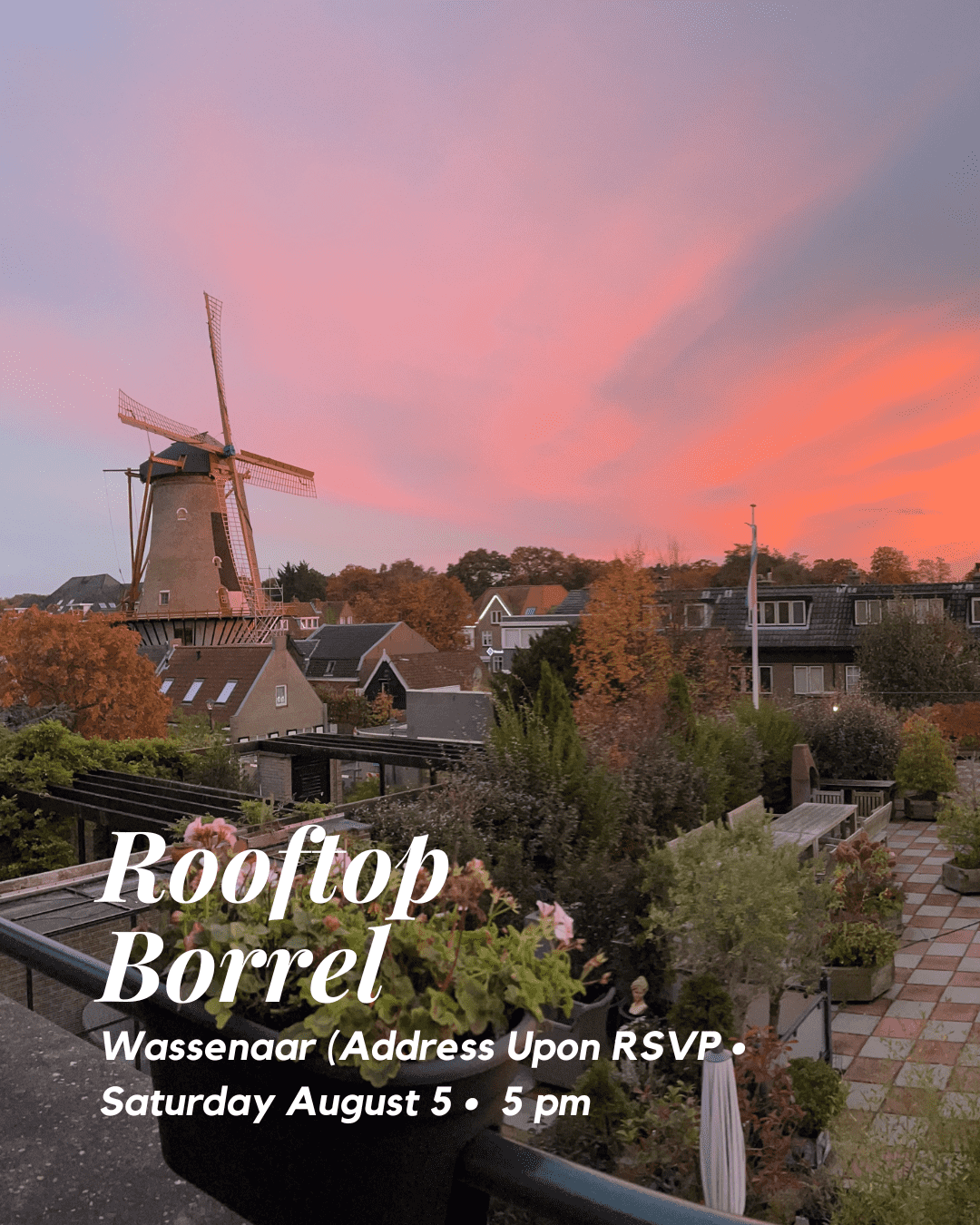 Calling all social butterflies and newcomers alike! You're invited to an enchanting evening on a delightful rooftop terrace, boasting a quintessentially Dutch view that will take your breath away. Picture this: drinks in hand, delectable snacks on offer, and a relaxed ambiance that sets the perfect stage for unforgettable conversations and connections.
Our team is thrilled to host this laid-back mixer, where you can catch up with familiar faces, forge new friendships, or perhaps, finally come meet us in person. This gathering is designed to create an inclusive and welcoming environment for everyone, whether you're a longtime member or joining us for the very first time.
Located at a private residence, the address will be shared upon RSVP to ensure an intimate atmosphere. So, mark your calendar, RSVP, and get ready to indulge in delightful treats, sip on refreshing beverages, and immerse yourself in genuine conversations that flow as freely as the laughter.
Join us on this rooftop oasis, where the ambiance is relaxed, the views are captivating, and the connections made are destined to flourish. See you there!
*This event is at a private location, so address will be given upon RSVP
WHEN
Saturday, August 05, 2023 at 05:00 PM Amsterdam Time
WHERE
This event is in a private home (Exact Address is provided upon RSVP)
Langstraat 154
Wassenaar 2242 JZ
Netherlands
Google map and directions
CONTACT
Audrey Tolbert
[email protected]
9 RSVPs