Thursday, November 24
Leiden, Netherlands
Thanksgiving Day Service (Non-Denominational)
RSVP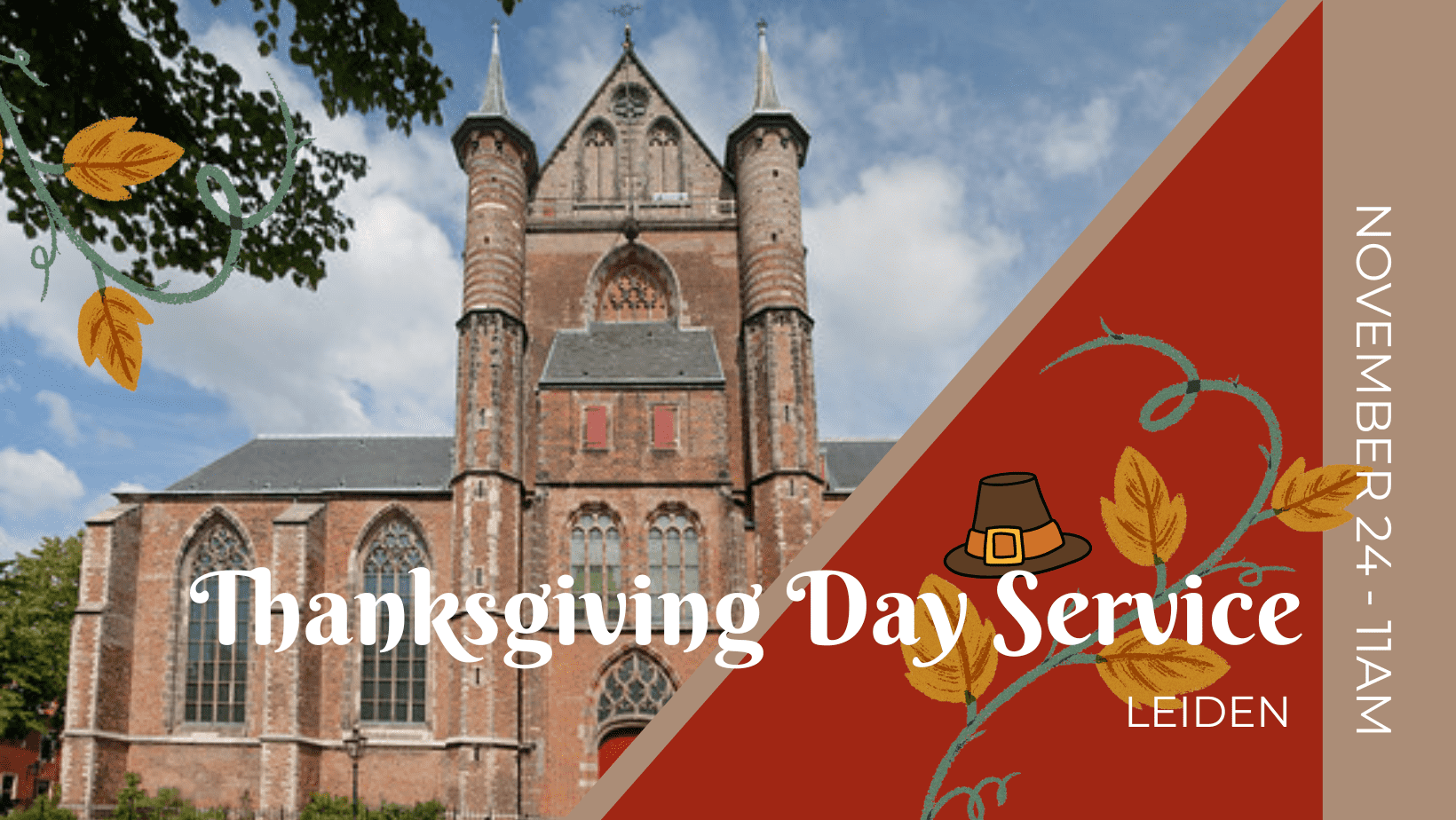 When Abigail Adams entered the church, she said: "I felt a respect and veneration upon entering the doors of the church at Leiden."
Please join us at the Thanksgiving Service in the historic Pieterskerk in Leiden.
The Pilgrims lived surrounding the church from 1609 to 1620.
Nine American Presidents are descended from the Leiden Pilgrims.
The service is one hour and is non-denominational.
People of all faiths and from all nations are welcome! Bring your friends and all the children. We want to share our traditions and our history; in fact, our Dutch-American history.
It is said, "Without Leiden, there would be no Plymouth."
During the civic ceremony preceding the Service, newly-arrived US Ambassador, the Honorable Razdan Duggal will share her thoughts as well as a representative of the Mayor of Leiden. The ASH concert band and JAKK - the honorary choir, the 5th grade Pilgrims and the Scouts will also participate, Young people are an integral part of the service. Singers Adrienne West and Liat Alkan will sing songs of thanks.
We hope you will be there.
This is the first Service since 2019.
If possible, bring some cookies for the coffee after the service.
  Sponsored by:
OAR
Overseas Americans Remember
WHEN
Thursday, November 24, 2022 at 11:00 AM Amsterdam Time
WHERE
Pieterskerk
Kloksteeg 16
Leiden 2311 SL
Netherlands
Google map and directions
CONTACT
Roberta Enschede
[email protected]
15 RSVPs