What would the 4 th of July be without a juicy hamburger and a cold beer?  Fifteen of us turned up at
The Bird in St. Pauli for what the majority (in fact, everyone I asked) agreed was the best burger in
Hamburg.  If we came for the beef, we stayed for the conversation.  It was a pleasure to catch up
with so many members we had not seen for a long time, including a couple just passing through
the city and looking for company on this, one of the two iconic American holidays.


As a member who could not attend attested, "it is sometimes hard to hold onto traditions when you
have to go to school and work as usual."  All the more so, we are grateful to those who came, some
from great distances, to share good food and interesting political conversations around the table in
this friendly restaurant on our national day.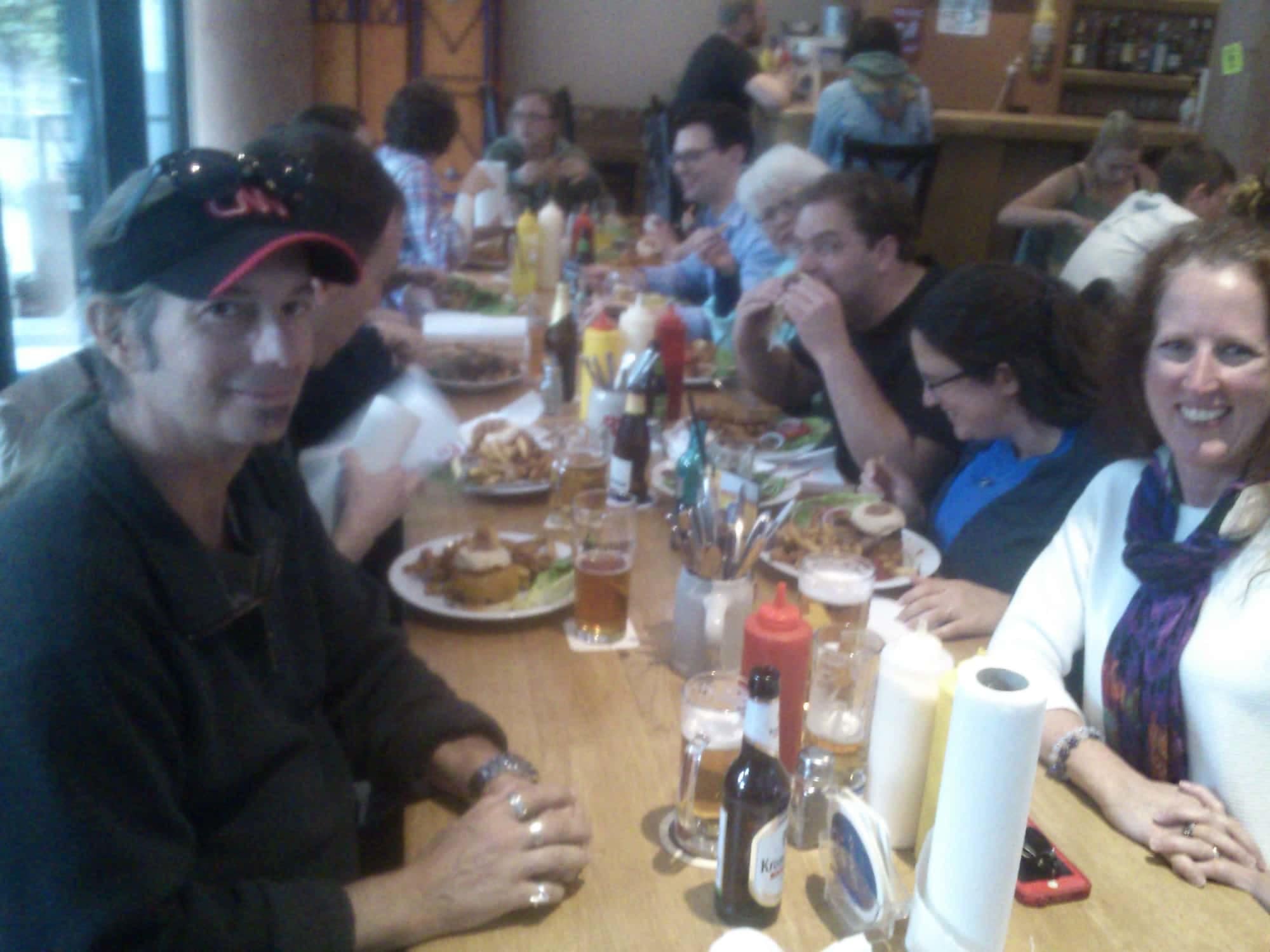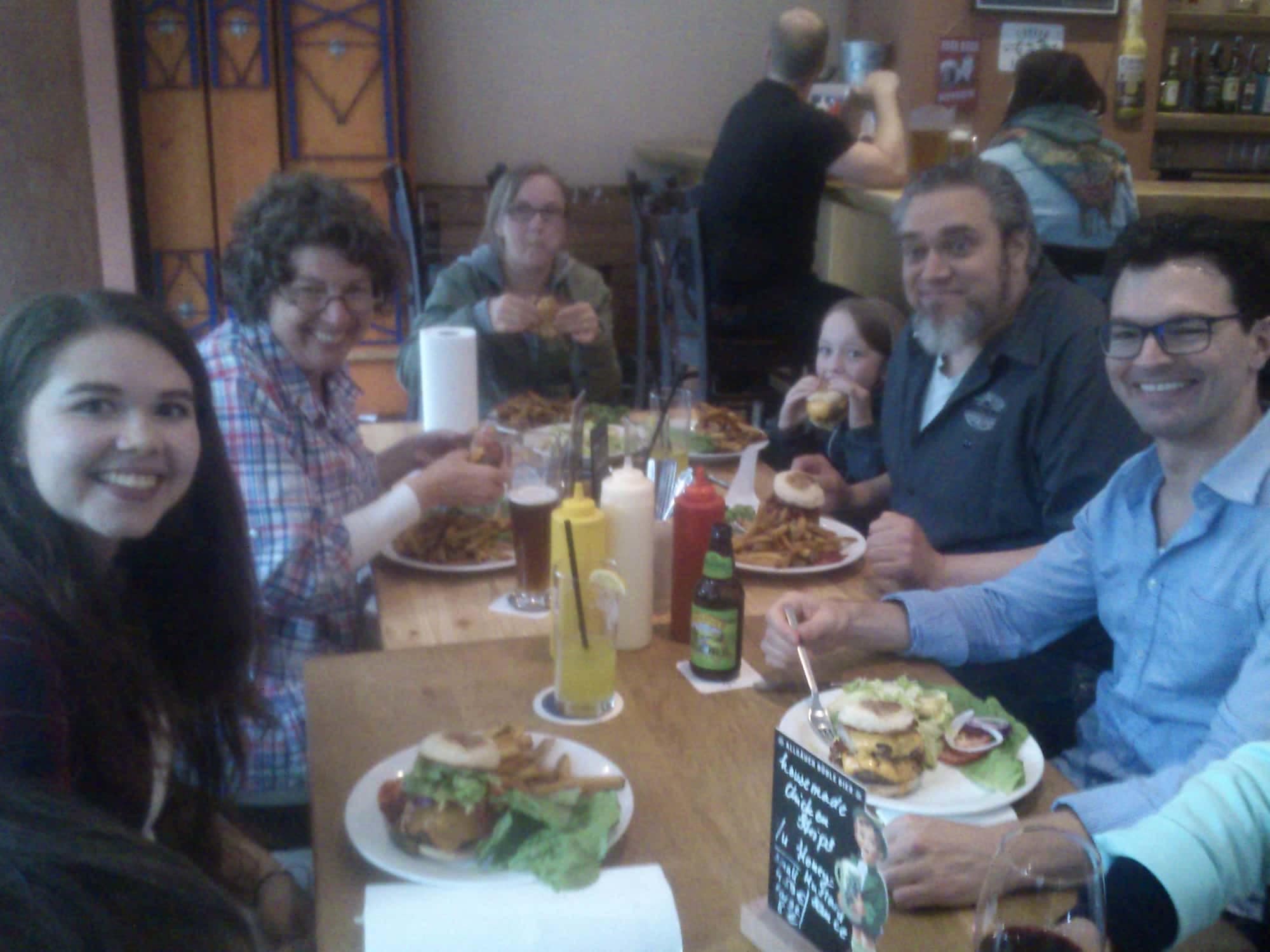 Text and photos by Maryann Schmunk
Do you like this post?