The Hamburg Chapter was present at this year's CSD-Straßenfest.  Our stand was set up Friday through Sunday, and we had an amazing time meeting everyone who came out to support equal rights.  We passed along information about DA and voter registration to many Americans living abroad, and raised money for our chapter and DAG.  This was our chapter's first time taking part, but it will not be the last.  Special thanks to all the volunteers who made this possible!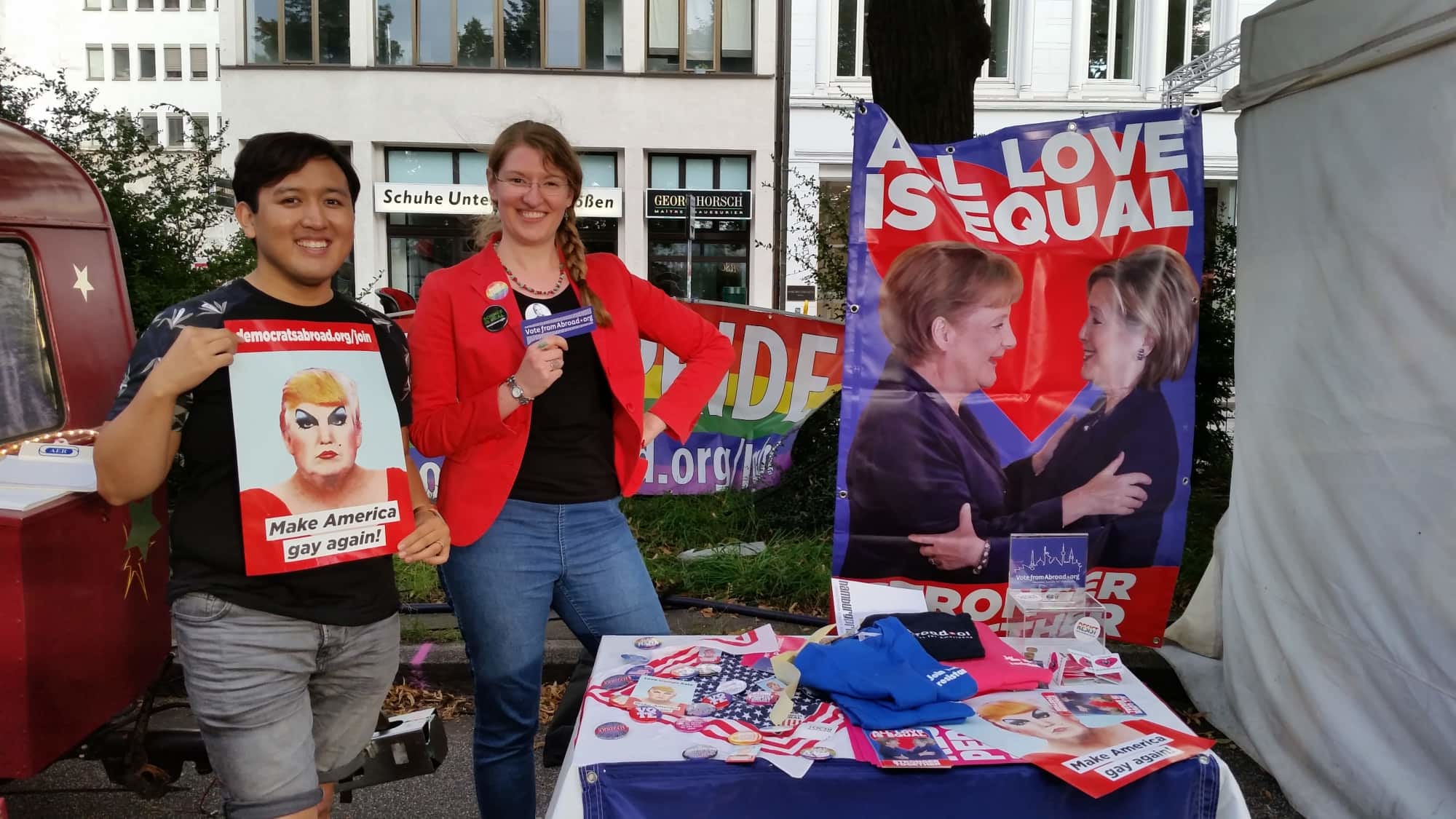 article & picture by Marc Castagnera
Do you like this post?