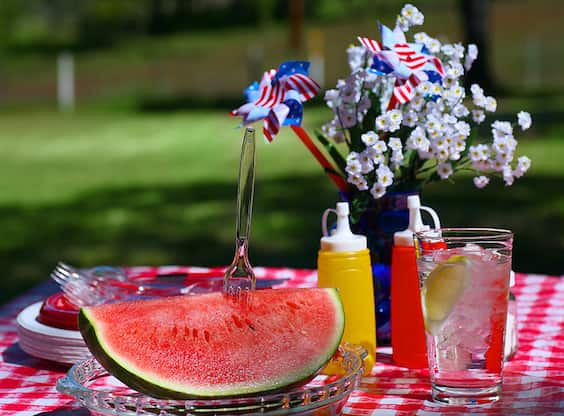 Thessaloniki:
Wednesday, July 4
8-11 p.m.
BBQ in Peter's garden in Pilea
Casual -- read, political -- chat around the grill. Peter gets the dogs. A Vergina friend sends the suds. Potluck salads, hot dogs and desserts while seeing old friends and meeting new ones. 
RSVP by noon, Monday, July 3
NB: If you have friends who aren't members but who would like to be, we'll have forms they can fill out and/or information about how to join online. It's a good idea to have them bring their US passport!
For general information:
Email [email protected]
OR
Call Chapter Chair Anna Vassiliou at 694 421 5298 or Chapter Rep Peter Baiter at 694 743 8773
Join us for a wonderful Fourth of July!
Anna and Peter
For Democrats Abroad Greece Thessaloniki Chapter 2017-19