For our fellow Dems Abroad who've asked how they can help here are some links to the groups on the front lines. This series began on Jan 11, 2016 and this is the  second of a five part series.  The series is divided up by the location of the services, so Lesvos volunteer organisations are found in the first 3 postings. The fourth posting is for Kos and the fifth one presents volunteer organisations in Athens and Piraeus.
By Stacey Harris-Papaioannou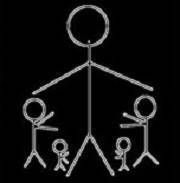 Agalia in Kaloni
+30 698 360 1223   [email protected]
_________________________________________________________________
O Allos Anthropos (The Other Human) Community Kitchen 
http://oallosanthropos.blogspot.gr/
https://www.facebook.com/koinonikikouzinamjt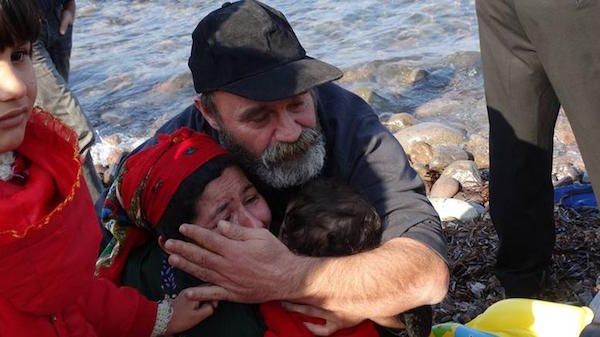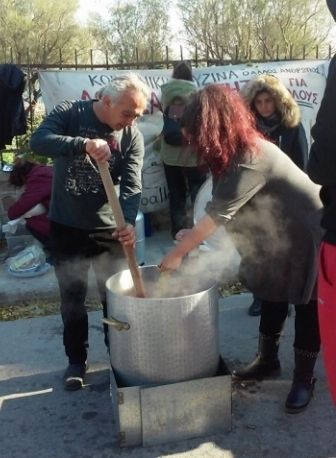 The impetus for O Allos Anthropos, a community kitchen, was an unemployed middle aged marketer, seeing all levels of humanity sorting through the discarded seconds at Athens farmers' markets in an effort to gather food that they could not afford to buy. Kostas Polichronopoulos could no longer watch children fighting for scraps of food in the streets of Athens.  Initially food was prepared in homes and distributed for free at the farmers' markets. Vendors donated products. Eventually the food was prepared and eaten communally to combat the shame of receiving a free meal. "We eat together and we live together; lunch with our fellow man on the street."  The volunteer operation branched out beyond Athens and traveled to Lesvos in August to assist with the ever increasing numbers of refugees. The number of meals made daily has gone from 300 to 3000.
Plataion 55 & Paramythias    Metaxourgeio    GR10435 Athens                             
Athens +30 6940 882 355, Mytilini +30 6978 550 168
Proactiva Open Arms Lifeguard Beach Safety 
http://en.proactivaopenarms.org/
https://www.facebook.com/proactivaservice/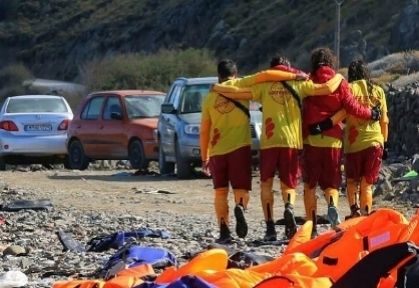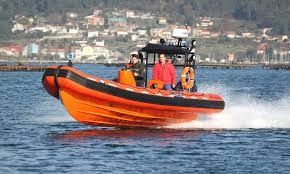 Proactiva Open Arms, a NGO from Barcelona, is a group of volunteer Spanish lifeguards, dedicated to saving lives in the sea. They came to Lesvos in September to assist the refugees that arrive on the Greek coast. They are also on Chios. They arrived in Lesvos with €15.000 from their own pockets, with no public funding. They began financing rescues for a month. With that budget they assisted in disembarking more than 20 boats per day, carrying 50 people each, including babies, kids and elderly people. In total thousands land on the beaches every day. 
Donation: ES53 0182 0262 910201668823 (SWIFT: BBVAESMMXXX)
___________________________________________________________

A Drop in the Ocean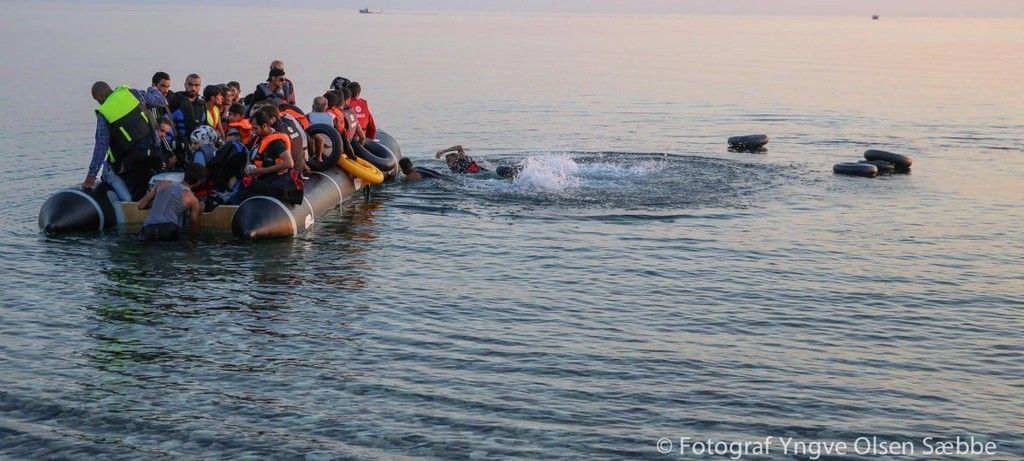 The Norwegian volunteer group helps refugees as they arrive, including administering first aid and medical treatment. One of its volunteer nurses delivered a baby on the beach in mid-October.  There are also volunteers on the island of Chios and in Athens. A Drop in the Ocean runs its own camp for just-arrived refugees, particularly families with small children, where it provides food, tents and donated clothing.
Donations: Dråpen i havet     Account number: 1503 67 54327
BIC/SWIFT: DNBANOKKXXX        IBAN: NO3015036754327    DNB Bank ASA
______________________________________________________________
Boat Refugee Foundation
https://www.facebook.com/hulpactiebootvluchtelingen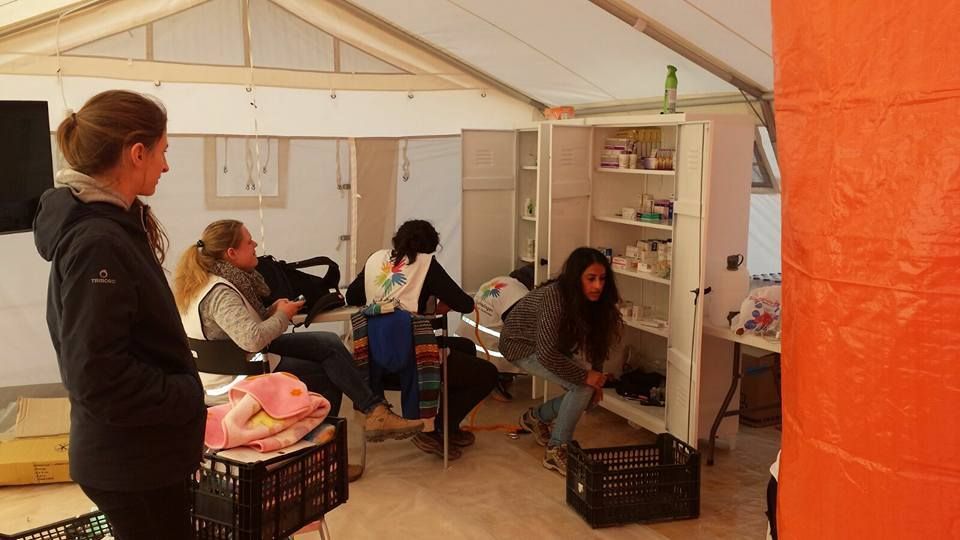 This Dutch NGO assists refugees as they arrive on land with food, dry clothes and medical care in Lesvos, Leros, Kos and Athens. They provide emergency aid and supplies to boat refugees. They focus on the most vulnerable among them: pregnant women, breastfeeding women and children under age 9. As a foundation they work with UNHCR, Red Cross and local volunteers.
Stichting Bootvluchteling Postbus 214, 3890 AE Zeewolde [email protected] 
Donations: IBAN-account number: NL97 RBRB  0918 9326 37
________________________________________________________
part one here: http://www.democratsabroad.org/1301/generosity_on_the_ground_in_greece
Do you like this post?